Technology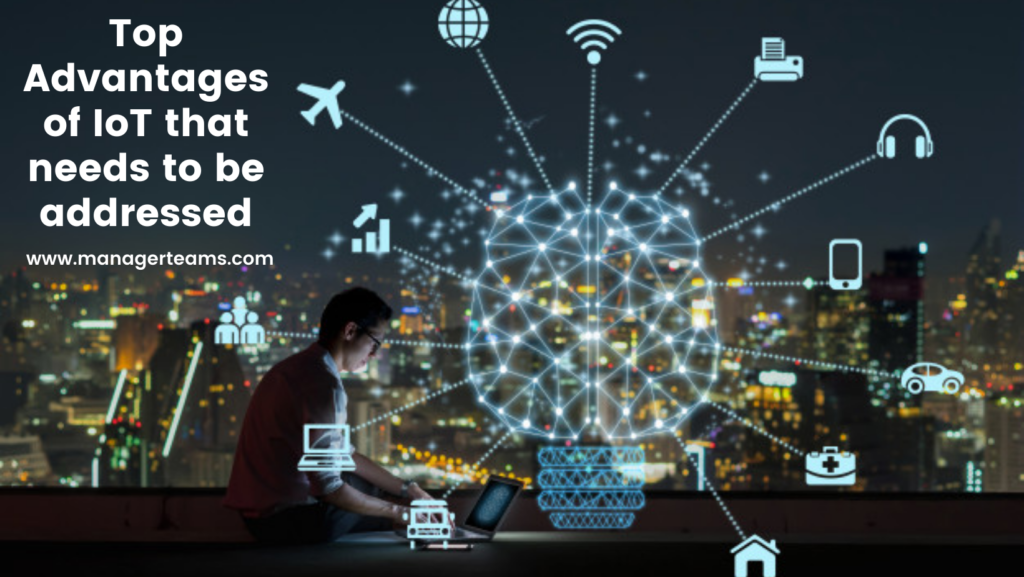 Top Advantages of IoT that needs to be addressed
Read Time:
5 Minute, 6 Second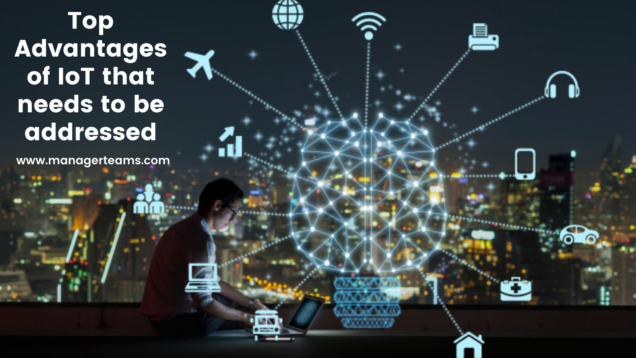 IoT or Internet of Things refers to the emerging network of real-time physical items, including products, services, and information, which are connected with each other via sensors, software, and different technologies for the purpose of communicating and exchanging information with each other over the Internet. This new network has already started to deliver various tangible solutions such as mobile apps, digital signage, electronic health records, and internet-enabled homes and vehicles to address some of the challenges that face modern life. In a broader sense, the Internet of things can be considered as another wave of the same wave, this time for the reason that the Internet can now transport all these disparate real-time items into a single platform where they can interact and share information, just like any other computer network.
Integration: IoT refers to the integration of human-made objects into a single network. This may include telephones, appliances, sensors, IP phones, and medical devices. The network may also span between different devices and locations, but typically, most experts recommend the use of a single hub or "brains" for all these objects. For example, a person could wirelessly connect their smartphone to their home alarm system so that both devices can send and receive information about the state of the house and if anyone has been injured. The brains will collect and transmit this data over the Internet and through various communication protocols, including Bluetooth.
Communication: The IoT presents some unique opportunities, especially in terms of communication. For instance, instead of printing out documents and forms for several different employees in a corporation, the new system may allow each employee to access data from their smartphone or tablet. Furthermore, data can be transmitted wirelessly from one device to another, or an individual can upload information to a secure server that the entire company will access. This means that employees no longer need to mail out paper forms, emails, or bulky paper documents. Instead, the company can compile and distribute the information as it needs to be.
Some advantages of IoT are as follows:
Efficiency

– One of the main benefits of IoT is its efficiency. These devices help in reducing the overall cost of production, which results in the overall cost of ownership going down. With the increasing level of integration and communication, things facilitate the easy transfer of information from one place to another. This results in better quality and functionality at a lower cost while making things more efficient and productive for human effort. This in turn helps in speeding up the process of delivering goods and services while human effort gets diluted out of the system.

Compatibility

– Another major advantage of IoT lies in its compatibility with existing systems. IoT devices and technology enable users to run both software and hardware programs at the same time. With this ability, any existing machine-to-machine devices can be converted into software and vice versa. Thus, things are made more convenient and effective for any existing system while freeing up the user's precious time for other activities. Thus, things become much more versatile.

Compatibility across platforms

– This is another IOT advantage that may create a lot of impact on various industries. Most software and hardware developed for IoT devices may very well run on any operating platform whether old or new. So, all kinds of users can make use of any machine-to-machine devices regardless of the OS and platform they use. This may create a lot of opportunities not only for software development companies but also for manufacturers who might want to invest in these kinds of systems for their manufacturing processes. The bottom line is that IoT devices can create a lot of benefits for both manufacturers and users.

Business scalability

– The most obvious advantage of IoT is in business scalability. This is something that may create a lot of difference between IOT's disadvantages as well as advantages. While some believe that any scalability is a drawback, there are certain aspects in things like networking that cannot be neglected and must be taken care of. IoT can make things much easier here.

Wireless:

Wireless technology is able to bridge the gap between individual devices and centralized systems by enabling users to seamlessly connect to each other. This technology is the core technology used in the Nest thermostat as well as the Google Door Device. By way of instance, when you open your door you are provided with information on the temperature, lighting, and event notifications about traffic or other environmental factors. The possibilities are endless and are only limited by one's imagination.

Streamlined:

Another advantage of IoT is that it provides manufacturers with a streamlined means to produce more units with increased functionality. It also assists in reducing manufacturing costs because it helps streamline operations. The use of such technology is not limited to just the consumer market but can be beneficial to big-name corporations as well. For example, General Electric uses such technology in order to capture location data, diagnose problems, and monitor processes. By doing this, they are able to save an enormous amount of time and money. In fact, the company saves more than half its labor costs using such technology.
These are the top Advantages of IoT. One thing is sure, though. While there are several advantages of IoT technology, there are some definite disadvantages too. So, before making any decisions about IoT and its benefits or disadvantages, it's important for you to understand both sides of this coin. After all, it's your investment and it's your choice.
While we've only scratched the surface of IoT, there are a variety of applications for this new technology. It's not just about connecting devices together, it's also about how those devices can be interchanged and used across different locations. No matter what industry you're in, there's likely a way for you to take advantage of what is IoT. Even if you don't think your business could make use of the IoT for its full potential, it's always good to be knowledgeable about any technology that becomes more readily available.