Blockchain & Crypto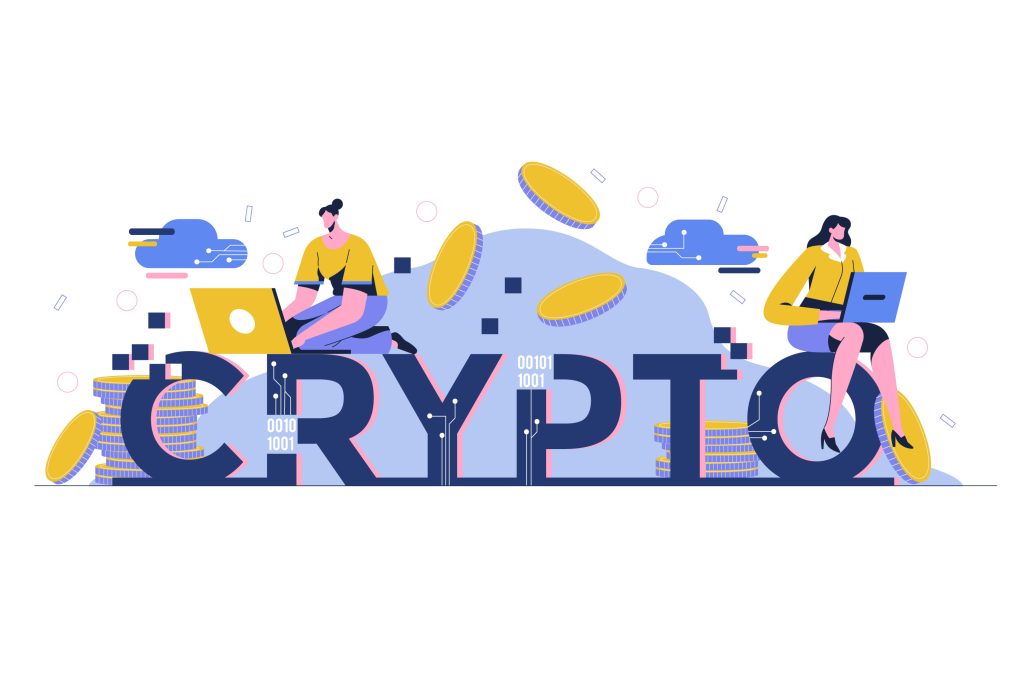 Get to Know Worldcoin: The Revolutionary Cryptocurrency that Uses Iris-Scanning Technology
Read Time:
3 Minute, 51 Second
Introduction to Worldcoin
Are you tired of using traditional currencies that come with endless restrictions and limitations? Look no further than Worldcoin – the revolutionary cryptocurrency that utilizes iris-scanning technology to provide secure and efficient transactions. With Worldcoin, you can say goodbye to the hassle of passwords and pin codes, as your eyes are all you need for seamless transactions. But what makes this innovative cryptocurrency even more impressive is its backing by OpenAI CEO Sam Altman. In this blog post, we'll delve deeper into how iris-scanning technology works in Worldcoin.
How Iris-Scanning Technology Works in Worldcoin
Worldcoin is a revolutionary cryptocurrency that uses iris-scanning technology to identify and authenticate users. This unique approach sets it apart from other cryptocurrencies and offers increased security, privacy and convenience for its users. But how does this technology work?
Iris-scanning Technology :

Iris-scanning technology works by capturing an image of the user's iris, which is then converted into a digital code that becomes their unique identifier within the Worldcoin system. The process involves shining a light on the user's eye, which reflects off the iris in a way that allows it to be captured by an infrared camera.
IrisCode :

The resulting image is then analyzed using advanced algorithms to create a mathematical representation of the iris pattern, known as an IrisCode. This code becomes the basis for all future authentication attempts within the Worldcoin system.
Users Need To Enroll :

To use Worldcoin with iris scanning technology, users simply need to enroll their irises by taking several photographs of their eyes from different angles. These images are used to create their unique IrisCode, which is stored securely on Worldcoin's servers.
Iris Verification To Access :

When logging into their account or performing transactions within Worldcoin, users simply need to look at their device's camera so that it can capture another image of their iris for verification purposes. If it matches with the stored IrisCode, they gain access.
What is OpenAI and How Does it Support Worldcoin?
OpenAI is a research organization co-founded by Sam Altman, Tesla CEO Elon Musk and others. The company aims to build advanced AI systems that are safe for humans and beneficial to society. OpenAI supports Worldcoin by providing its expertise in artificial intelligence.
 

Volatility :

One of the main challenges facing cryptocurrencies is their volatility, which makes them difficult to use as a medium of exchange. To solve this problem, Worldcoin has devised a system that distributes coins based on biometric data such as iris scans. OpenAI's role is to help Worldcoin develop an algorithm that can accurately identify individuals based on their iris scans.
Building Robust Security Protocols  :

Moreover, OpenAI also helps Worldcoin in building robust security protocols around the use of iris-scanning technology. This ensures that only authorized users have access to the cryptocurrency network.
Natural Language Processing :

Another way in which OpenAI supports Worldcoin is through its expertise in natural language processing (NLP). Since one of the goals of Worldcoin is to provide financial inclusion for everyone, including those who may not be literate or fluent in English, NLP will play a critical role in enabling users to interact with the platform more easily.
Benefits of Using Worldcoin as a Cryptocurrency
Worldcoin is a revolutionary cryptocurrency that offers numerous benefits to its users.
Security And Privacy :

One of the key advantages of using Worldcoin is the enhanced security and privacy provided by iris-scanning technology. Unlike other cryptocurrencies, which rely on traditional password-based authentication methods, Worldcoin uses state-of-the-art biometric authentication to ensure that only authorized individuals can access their accounts.
Speed And Convenience :

Another benefit of using Worldcoin as a cryptocurrency is its speed and convenience. With fast transaction processing times and low fees, you can send money anywhere in the world quickly and easily without having to worry about high costs or long wait times.
Users Have Greater Control :

Furthermore, because Worldcoin operates on an open-source platform with no central authority controlling transactions or setting policies, users have greater control over their finances than they would with traditional banking systems.
Also Read:  The Rise of Tesla Bot: Latest Footage Shows Incredible Capabilities
Conclusion
Worldcoin is a revolutionary cryptocurrency that uses iris-scanning technology to ensure security and privacy for its users. With the support of OpenAI CEO Sam Altman, Worldcoin is poised to become a major player in the world of cryptocurrencies. Its use of advanced technology and commitment to user privacy make it an attractive option for those looking to invest in digital currencies.