Security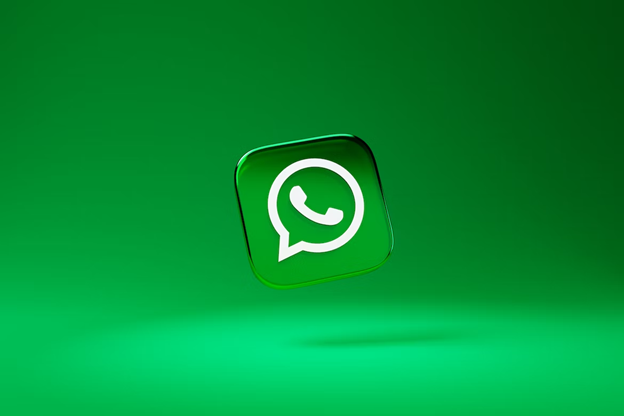 Don't Fall Victim to the WhatsApp Missed Call Scam: Tips from Cybersecurity Experts
Read Time:
3 Minute, 40 Second
Introduction to the WhatsApp Missed Call Scam
Are you a WhatsApp user? Do you often receive missed calls or job offers from unknown numbers? Beware, as these could be scams targeting unsuspecting victims. Cybersecurity experts have raised an alarm over the rising cases of WhatsApp missed call scams, AI voice phishing, and fake job offers that can lead to identity theft or financial losses. In this blog post, we will share tips on how to identify such scams and protect yourself from falling victim. 
How to Identify a Fake Job Offer on WhatsApp
With the rise of remote work opportunities, scammers have taken advantage of job seekers by offering fake job offers through WhatsApp. Here are some tips to help you identify a fake job offer:
Research The Company :

Firstly, research the company that is offering you the position. Check if their website and social media pages are legitimate and updated regularly. If they don't have any online presence or their information seems suspicious, it's likely a scam.
Be Wary Of Vague Job Descriptions :

Secondly, be wary of vague job descriptions or promises of high salaries with minimal experience required. Legitimate companies typically provide detailed job descriptions and require relevant qualifications.
Check For Red Flags :

Thirdly, check for red flags in the communication process. Scammers may request personal information such as your bank account details or passport number early on in the conversation. A genuine employer will not ask for sensitive information until later stages of the hiring process.
Always Verify Everything :

Trust your instincts – if something feels too good to be true or raises suspicions, it probably is a scam. Stay cautious when receiving unsolicited messages offering jobs on WhatsApp and always verify everything before sharing any personal details with strangers online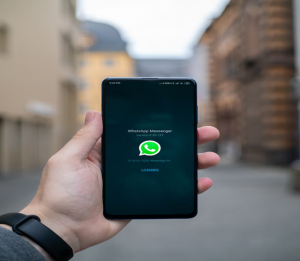 Tips from Cybersecurity Experts on Protecting Yourself from These Scams
Cybersecurity experts have provided some tips on how to protect yourself from WhatsApp Missed Call Scams and other similar threats. 
Skeptical About Any Unfamiliar Numbers :

One of the most important things you can do is to be skeptical about any unfamiliar numbers that contact you through WhatsApp, especially if they ask for personal information or sensitive data.
Avoid Clicking On Links :

Another tip from cybersecurity experts is to avoid clicking on links or downloading files sent by unknown sources. These could contain malware that can compromise your device's security and put your private data at risk.
Keep Your Operating System And Antivirus Software Up-to-date :

It's also a good idea to keep your operating system and antivirus software up-to-date, as well as regularly reviewing the privacy settings on your social media accounts including WhatsApp. This helps ensure that you are protected against known vulnerabilities and potential exploits.
Encourage Others In Your Network :

It's crucial not only to educate yourself but also those around you about these types of scams. Encourage others in your network to always stay vigilant when engaging with unfamiliar numbers online, thus avoiding becoming victims themselves. By staying informed and taking proactive measures, we can protect ourselves better against cyber threats like AI voice phishing & fake job offers via the popular messaging platform WhatsApp.
Best Practices When Engaging with Unfamiliar Numbers
When it comes to engaging with unfamiliar numbers, it's important to be cautious and follow some best practices. 
Don't Rush To Respond  :

First, if you receive a missed call or message from an unknown number, don't rush to respond immediately. Take the time to research the number online and see if there have been any reported scams associated with it.
Avoid Providing Personal Details :

If you do decide to engage with an unfamiliar number, always be mindful of the information you share. Avoid providing personal details such as your full name, address or bank account information over the phone or via WhatsApp messages.
Use Two-factor Authentication :

Another good practice is to use two-factor authentication for your messaging apps like WhatsApp. This adds an extra layer of security by requiring a second verification step before allowing access.
Also Read: Secure Your Conversations: WhatsApp Introduces Biometric Locking for Private Chats
Conclusion
To sum up, the WhatsApp Missed Call Scam is an increasingly prevalent threat to users. Fraudsters are constantly coming up with new tactics to deceive unsuspecting victims and swindle them out of their hard-earned money or personal information.