Technology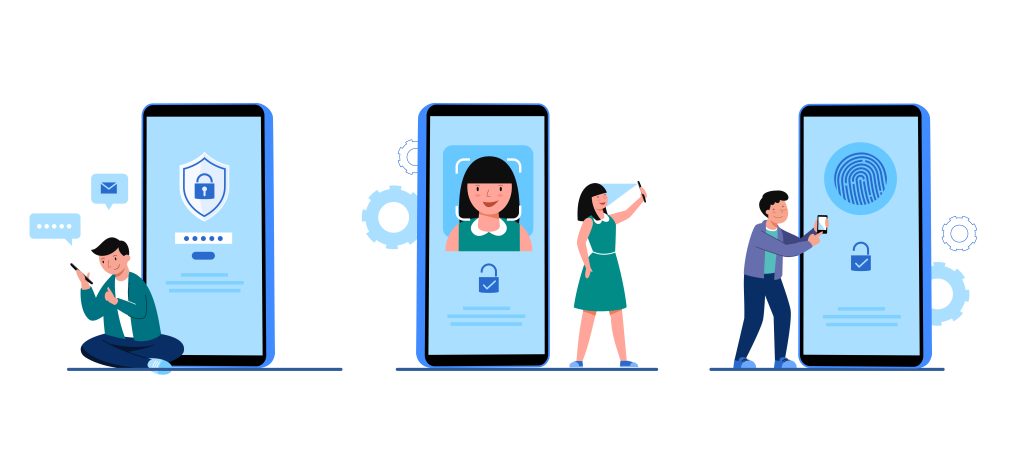 Secure Your Conversations : WhatsApp Introduces Biometric Locking for Private Chats
Read Time:
3 Minute, 21 Second
Introduction To WhatsApp Biometric Locking
In an era where data breaches and online privacy violations are becoming increasingly prevalent, it's more important than ever to take measures to secure your private conversations. Fortunately, WhatsApp has introduced a new feature that lets you do just that: biometric locking for private chats. 
With this added layer of security, you can rest assured knowing that your sensitive information is safe from prying eyes. In this blog post, we'll explore the benefits of biometric locking and provide additional tips on how to keep your conversations private.
Benefits Of Biometric Locking For Private Chats
Biometric locking for private chats is a much-needed feature that WhatsApp has introduced. By using biometrics such as fingerprints or facial recognition, users can now ensure the security of their private conversations.
Security To Protect Your Personal Information: One benefit of biometric locking is that it provides an additional layer of security to protect your personal information from prying eyes. With this feature enabled, you can rest assured that only authorized individuals will be able to access your chats.
Easier And Quicker To Unlock:

Another advantage is the convenience it offers in comparison to traditional methods like PIN or password protection. Biometric authentication makes it easier and quicker to unlock your account without having to remember complicated passwords or PINs.
Difficult To Replicate:

Furthermore, biometrics are unique and difficult to replicate. This means that unauthorized parties cannot easily gain access even if they manage to get hold of your device.
All in all, biometric locking for private chats offers enhanced security and convenience which ultimately results in peace of mind when communicating sensitive information over WhatsApp.
What Kind Of biometrics Are Suitable?
When it comes to biometric locking for private chats on WhatsApp, not all kinds of biometrics are created equal. The type of biometric that is suitable depends on a user's device and personal preferences.
Fingerprint Scanners:

For devices that have fingerprint scanners, using fingerprints as the primary form of authentication would be ideal. Most smartphones today come equipped with this feature, making it an easy and convenient way to secure your conversations.
Facial Recognition:

However, for devices without fingerprint scanners, facial recognition can be used instead. This method uses the front-facing camera to scan a user's face and authenticate their identity before granting access to their private chats.
Iris Scanning:

Another option available for users is iris scanning which uses infrared technology to create a unique pattern based on an individual's eye structure. This method provides even more security than facial recognition or fingerprint scanning since iris patterns are harder to replicate.
Additional Tips For Keeping Your Conversations Private
Besides using biometric locking for private chats, there are several other steps you can take to ensure your conversations remain secure.
Avoid Sharing Sensitive Information:

Firstly, avoid sharing sensitive information over public Wi-Fi networks or unencrypted connections. These connections are vulnerable to hacking attacks, and anyone with the right tools could potentially intercept your messages.
Update Your WhatsApp App:

Secondly, regularly update your WhatsApp app to prevent any known security vulnerabilities from being exploited by hackers. Make sure that you download updates directly from official app stores like Google Play Store or Apple App Store to avoid downloading fake or malicious apps.
Enable Two-factor Authentication:

Thirdly, always use strong passwords and enable two-factor authentication wherever possible. This will add an additional layer of protection against unauthorized access to your account in case someone gets hold of your password.
Also Read: WhatsApp Update Soon: Status will be Visible Directly from the Chat List!
Conclusion
To sum up, WhatsApp's new feature of biometric locking for private chats is a great step towards enhancing the privacy and security of user conversations. This added layer of protection ensures that only authorized individuals can access sensitive information exchanged on the app. It is recommended to enable this feature and choose a suitable form of biometrics such as fingerprint or facial recognition.