Technology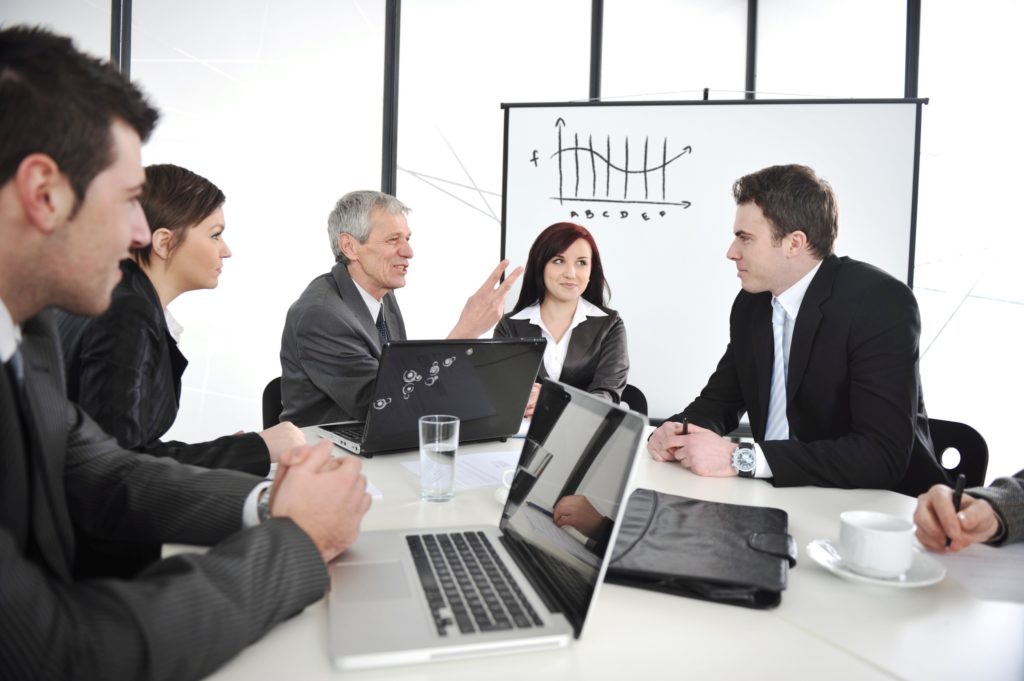 Meeting Magic – A Guide to Using Technology in Meetings
Read Time:
4 Minute, 8 Second
Modern business has definitely grown up. With technology leading to the tone and tempo of industry, businesses worldwide find themselves playing catch up in an ever-evolving race. The need to stay on top of the dynamic tech scene is also very relevant for many Australian businesses as well. With offices fit out with artificial intelligence that confounds its users to offices that exist only in virtual meeting space, it is no wonder that many Australians are still confused by the antiquated smart station. However, even with technology's many difficulties. It is amazing the way even the smallest tasks can be made more effective and effective through technology. Nowhere is this more present than in your standard office meetings.
Continue reading to learn more about how you can effectively use technology in your business meetings.
Virtual Meeting Logistics
One of the best aspects of technology is that developers have made technology more efficient, effective and less intrusive for many Australian businesses. Meeting, conference, and boardrooms are currently fitted out with the latest technologies. Furthermore, these technologies also lend themselves to providing ingenious ways to communicate with others without them necessarily being present.
For one, video-conferencing capabilities make it possible for people to meet with others in separate locations. Moreover, with the numerous online audio and video apps, smaller businesses have taken advantage of scheduling meetings at their convenience. The virtual office and other alternative formats have forged a way for remote workers to function much in the same way standard offices function. View Servcorp Australia's site at http://www.servcorp.com.au/en/meeting-rooms/ to see the many ways that technology has transformed modern business meeting.
The Smart Station Transformation
One of the ways technology can be used more effectively in today's business meetings is through the many incarnations of the smart station. Traditionally, the smart station was a computer/projector with internet capabilities. In addition to presenting visuals, presenters could use audio capabilities if needed. This was meeting paradise. Presenters no longer had to drag loads of paperwork and material to a virtual meeting. As the smart station made it possible to hold paperless meetings.
Newer versions of the smart station have touch screens that allow hosts to draw diagrams, calculate math problems, and perform various other functions. This function, alone, makes it possible for hosts to organize a presentation for meeting attendees easily. It makes it easy to disseminate information to others on time. More significantly, those in attendance can easily jot down information by plugging it into any device. Which is especially good for taking minutes, note-taking, and real-time research.
Online Hubs
In no other area has technology made work so convenient and efficient. With online apps that allow businesses to document, share, send and submit information, that allow people to communicate in real-time, team members can meet at any time of the day or night.
The day where everyone sat around the office waiting for a conference call to start has all but disappeared in a day and age when calls are through your computers. In addition to online chat and messaging, this technology has removed the obstacles associated with holding meetings in virtual space. For your business in Melbourne, in Sydney, Brisbane, or any other Australian metropolis. Technology saves you tons of money in terms of not having to travel and not having to lease office space every day of the month.
Reduce Time Spent On Planning
Pre-blocking meetings can help you spend less time planning and coordinating meetings, which frees up your time for more important work. By scheduling critical meetings first, you leave less time for meetings that don't add value. Likewise, a delegation of meetings can be a good idea for a healthy work environment. Pre-blocking meetings help everyone stay organized and save time. And because everyone is involved, it's easy to see when meetings are taking up too much time.
Help To Collect Data
While associations are increasingly collecting data and deploying shiny new tech tools. Their goal should be an old school: to focus on creating experiences that make meetings worth attending and extending those experiences. Even though data is large numbers, observation and good information can be just as valuable. One example is the Society for Critical Care Medicine's experiment with collecting data after its meetings. They found that a lack of data in the meeting's post-event report made it impossible to make a decision on whether to hold another meeting.
Technology As A Tool And Resource
Your modern-day business meeting can run more efficiently and smoothly simply through these technological advances. Technology has made it possible to harness its power in ways. That reduces the amount of effort it takes to be more productive. In no place is this more apparent than in your typical office meeting.
Also Read: 15 Digital Tools and Apps To Jumpstart 2018