Fashion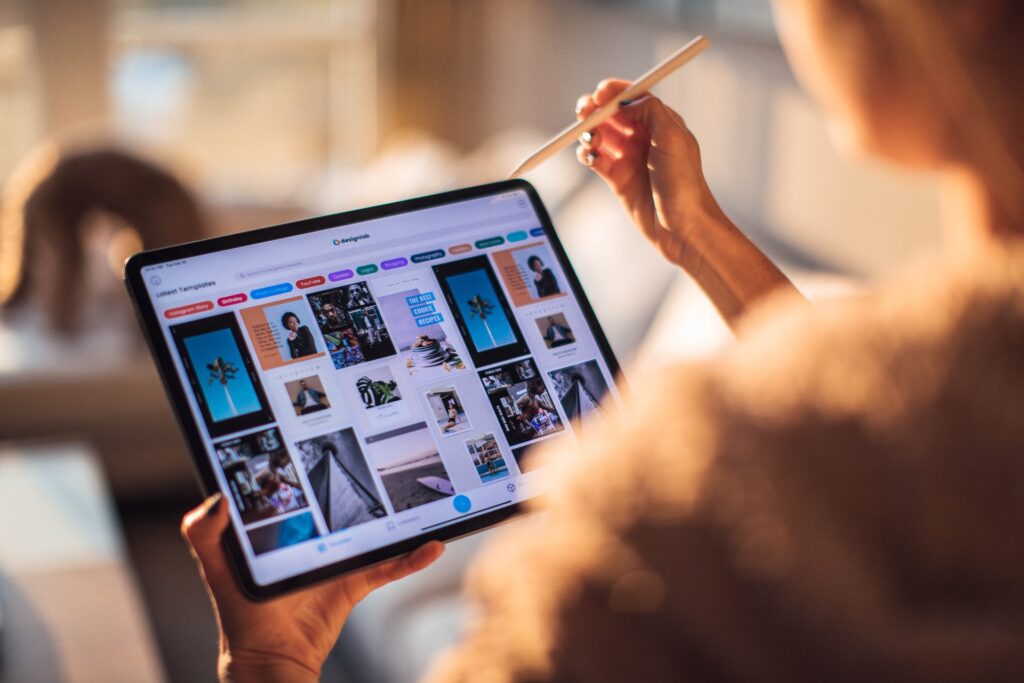 What Is Digital Fashion And Why Is It Important?
Read Time:
4 Minute, 30 Second
The Carbon footprint of digital fashion garments is a major issue for consumers and designers alike. What are the benefits and costs of digital fashion garments? Read on to learn more. Read this article to learn about the environmental benefits of digital fashion garments and the carbon footprint of conventional clothing. We'll also look at how they will affect the cost of consumer goods. Ultimately, these articles will shed light on how the fashion industry will change.
What Is Digital Fashion?
What is digital fashion? This is the visual representation of clothing using computer technologies such as 3D software. This form of fashion is gaining popularity because it allows consumers to see what a particular piece of clothing would look like before buying it. You can even try on a piece of digitally created clothing if you like it! In other words, digital fashion is a great way to find out what the latest trends will be.
Digital fashion has changed the way we buy clothing. Rather than going to a store and trying each outfit on, we can view the clothes digitally. This is a huge advantage, as it allows us to see what clothes look like before purchasing them. It also eliminates the need for expensive sample sizes. Digital fashion can be extremely affordable and can be worn quickly and easily. If you like what you see, you can make it.
The Carbon Footprint Of Digital Fashion Garments
Consumers have been looking for ways to make their purchases more sustainable. In addition to considering the carbon footprint of each item, they're also demanding more information about the product's origins and supply chain. This is where technological innovations have come in handy. A recent collaboration between apparel and materials science company will make it easier for consumers to make a decision about the carbon footprint of their next purchase. The two companies are committed to bringing more transparency to the fashion industry by creating a transparent scorecard.
With a growing population, this industry can continue to grow at a rapid pace. According to Matevosyan (2016), 30% of the clothing produced by fashion companies never gets sold. H&M reported having $4.3 billion of unsold stock in 2018 alone, while Burberry burned $37 million worth of products. By adopting a carbon-neutral approach to fashion production, the industry can contribute to a less than a one-degree path towards sustainability.
Benefits Of Digital Fashion Garments
The digital transformation of fashion has made the creation of fashion much easier than ever before. Digital fashion takes 3-5 hours to produce and may even be instantaneous in the future. Initially, designers digitize existing textile designs. But with advanced software, designers can create digital fashion from scratch. They can add imaginative elements like AR effects. In addition to this, they can save money and energy by avoiding unnecessary waste. The benefits of digital fashion clothing are numerous.
In addition to lowering the environmental impact of production, digital fashion clothing also reduces the amount of waste. One t-shirt requires about 683 liters of water for washing, while a digital-only product uses just 0.692 liters. In addition to the environmental benefits, digital fashion clothes allow consumers to live their fast fashion fantasies. Since they require less water and chemicals to make, they have a lower carbon footprint.
Another advantage of digital fashion clothing is that they do not have to conform to societal body standards. Unlike traditional clothes, they can be custom-made to a buyer's size. In addition, there is no need to worry about storage and overthinking outfits. In short, you can experiment with digital fashion clothes and create new, unique looks! If you're interested in making a change, digital fashion is the way to go!
Cost Of Digital Fashion Garments
For anyone interested in creating a piece of digital fashion, there are many factors that come into play. While the production of physical clothes is not cheap, there are ways to minimize the cost, while maintaining a high level of quality. Using blockchain technology and cryptocurrency wallets, designers can create a unique design and sell it for a high price. A one-of-a-kind digital design can be sold for as much as $9,500 at a blockchain conference, and the creator can have the digital rights to the design.
Digital fashion helps reduce the overall carbon footprint of the fashion industry by reducing the need for natural resources. The clothing industry is a major source of pollution, with eight to ten percent of the world's greenhouse gas emissions coming from the fashion industry. Digital fashion allows brands to reduce their carbon footprint while maintaining quality standards. Furthermore, most digital fashion brands offer size and gender-neutral pieces that can be worn by any gender.
Also Read: Diving For Digital Dollars – Exploring For Lost Bitcoin
Conclusion
In short, digital fashion is the new fashion. Fashion that does not fit into size constraints is considered digital and is photoshopped onto the model. This gives consumers "insta-worthy" outfits. Digital fashion does not require any manufacturing process, and there is no thread in the supply chain that has to be woven through the supply chain. While digital fashion may be the new trend, it does have cultural significance. Hence, it is important to watch for trends in this area.