Automotive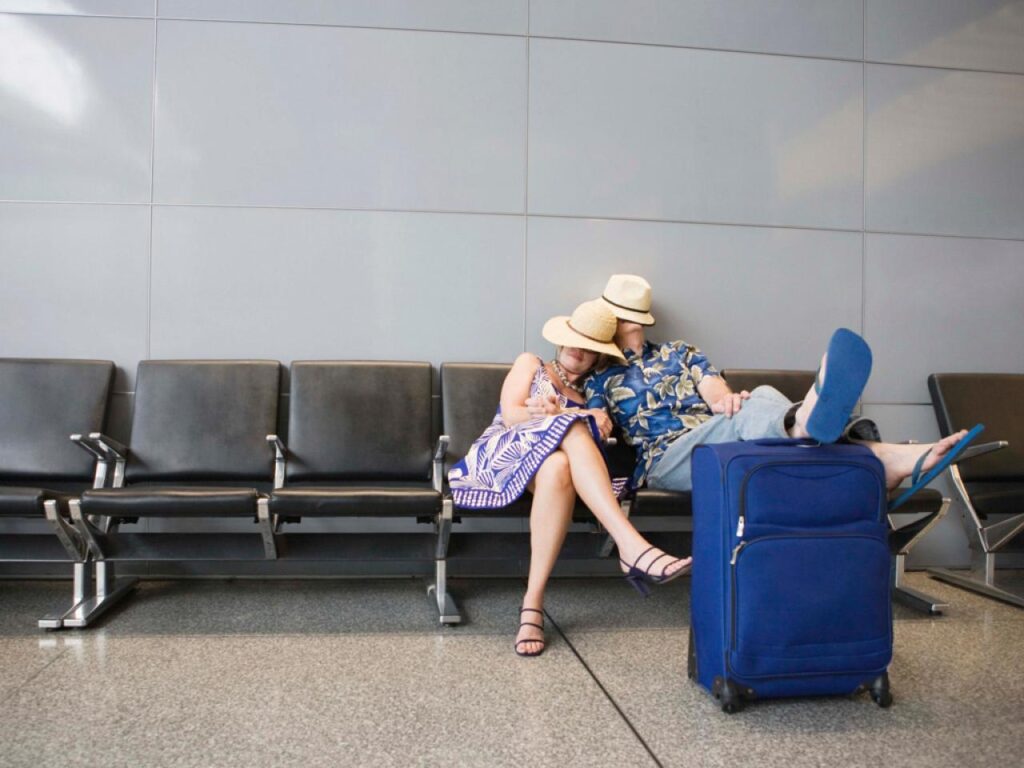 Stuck at the Airport? Here's a Flight Delay Survival Guide
Read Time:
2 Minute, 47 Second
There's no doubt that air travel is a luxury we should all be grateful for. But one thing that makes it a little less luxurious is a delayed flight.
Whether you're stuck at the airport for hours on end, constantly checking the boards for flight updates can get really old, really fast. That's if you can even concentrate while you're crammed in with hundreds of other irritated travelers, worrying about your connecting flight, and trying to find a comfortable seating position.
Luckily, we're here to help! Want to know what to do when your flight is delayed? Check out our airport survival guide below.
Enjoy Some Me-Time
If this is your first flight delay, you might not be prepared with snacks, water, entertainment, and other ways to pass the time and keep your spirits up. While you'll know for next time, for now, you have to make the most of what you have.
Check your carry-on, purse, pockets, and any electronic devices to see what you have immediate access to. Doing an inventory of your belongings can help give you ideas about how to keep yourself entertained. A nail file and a small bottle of nail polish in your toiletries bag is the perfect excuse for a manicure session. Or how about finally watching that series you downloaded a while back?
Try to think of this flight delay as an opportunity for some me-time and you'll soon start to feel more positive about the experience.
Complete Tasks On Your To-Do List
As well as a quick FBO check to see what you're missing while you wait, another way to make use of your time stuck at the airport is by completing items on your to-do list. And if they're tasks you've been putting off, even better.
From clearing space on your phone or laptop by deleting photos and old files to updating your resume, the time will pass a lot faster and you'll feel a sense of achievement too. Other ideas include working out a spending budget, researching your destination, or even setting some goals for the future.
Explore the Airport
Don't feel like sitting in one spot while you wait? Most airports have plenty of space for you to walk around and stretch your legs. And if the duty-free shop's open, why not check out new fragrances to see if there's anything you like?
Or, you might prefer to head to a cafe or restaurant and relax with a coffee or glass of wine in hand. People watching is a great way to pass the time, or you could even start a conversation with a stranger. "My flight got delayed" isn't the best opening line but you never know where a chance encounter at the airport could lead.
What to Do When You're Stuck at the Airport
With this ultimate flight delay survival guide, being stuck at the airport doesn't have to be a terrible experience.
Yes, it's frustrating and boring to have to wait around when you should be soaring through the clouds. But making the most of this time to catch up on some admin, enjoy some me-time, or even meet someone new.
Want more insightful ideas like these airport tips? Check out our other blog posts for all the best advice and how-to guides.