Business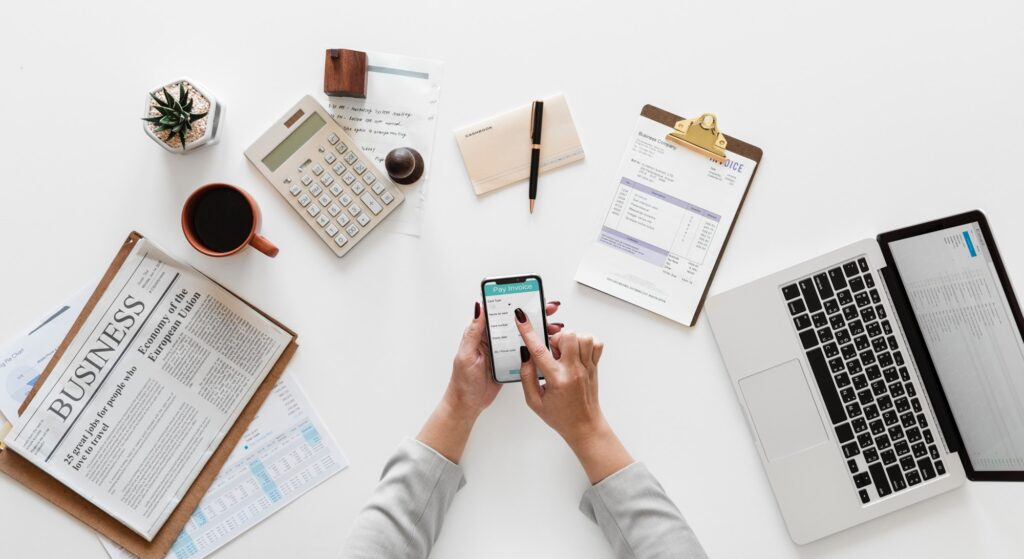 Financial Know-how: 8 Traps to Avoid as a Young Business
Read Time:
10 Minute, 32 Second
Starting a business is not easy, it just needs financial knowledge and skills. Countless people every day decide to take control of their own lives and start a new business. But, seeing how many young startups fail in their first couple of years can leave you disheartened and reluctant to even try to compete in the market. However, with some careful planning and organizing, it possible to avoid certain pitfalls new business owners run into in the beginning. Here are eight traps you should avoid when starting out:
Not taking time to craft a business plan
Before you even consider starting a business, make sure you have a valid business plan, which is an integral part of any venture. Sure, it will take some time to write a solid one, but in the end, this could be the thing that makes or breaks your business. These plans are a must if you plan to apply for any loans or grants, or if you want to present your ideas and objectives to investors. By showing them a concise plan, they'll get a clear picture of the potential your business has backed up with extensive data.
But even if you don't wish to receive such funding, business plans still have their benefits. Making important decisions, when you're not sure what the next step should be, will be easier for you from the start, since you have the essential information about your business written down upfront. Business plans are a useful outline of your desired actions and steps when running a company. Also, when compiling a plan, chances are you'll get a clue whether your ideas are worth pursuing or not. People tend to jump in passionately and try new ideas without really thinking things through. Business plans are a great way to stop you from doing that.
Refusing to be flexible
When running a business, you'll almost certainly run into unexpected and sometimes problematic situations. So, being flexible is vital if you want to rise to the occasion every time. The ability to adapt and to change course is one of the main traits of successful business owners. It would be best if you always were prepared to gather information from the market and to read signals from it accurately. That way, you'll never be caught off-guard, and you'll always be ready to make appropriate decisions. When these changes occur eventually, sometimes you'll have to change your decision-making processes. That means taking some risks and trying to approach things from a different angle.
Although it is sometimes hard to abandon old habits, in the long run, it could lead to finding new and faster solutions to any future tasks or problems. Also, flexibility is needed when dealing with your employees. Even small compromises, like letting them have flexible work hours or allowing occasional work from home, can make them happier and more productive in the long run. The greatest strength of a business is in its workforce, so make sure you play this part right!
Company liquidation
One of the significant threats you could run into when you're a business owner is a company liquidation. That means your business is insolvent and it is coming to an end. All of the company's assets will be distributed between shareholders. This can be a tedious process, both emotionally and physically. There are a couple of ways to avoid this situation. If you are in possession of some real estate or any other high-priced objects, you could sell them, and try to get enough cash influx to pay at least a part of your debt, which will allow your business to continue for at least some time. Also, if you have any inventory that still hasn't been sold, try selling it as quickly as possible, and replace it with other, more useful stock, which you will sell more efficiently, and turn it into profit.
However, if you're unable to avoid liquidation, bear in mind that there are two types: involuntary and voluntary. Involuntary liquidation is imposed by creditors. This is not the best scenario, as you could be held liable for getting the company into debt, and not ignoring it. That's why it's better to seek a trustworthy bankruptcy advice and then start a voluntary liquidation process. What this means is that it was your decision, with the approval of shareholders to shut down your business and to conclude all company's financial matters.
Not having an online presence and financial knowledge and skills
Technically, it is possible to survive on the market without having a website or social media accounts. However, not being present online will seriously diminish your chances and lose you money and customers along the way. There are almost no companies today that do not have at least a Facebook account. And since building websites today is easier than ever, there's no reason not to have one. It is a small investment, considering what it can bring you. However, if you are willing to spend some extra money, it is best to hire someone who will make you a professional looking website.
People want and need to be reassured. There are hundreds, if not thousands of competitors in your niche. So, what separates you from the rest? Make no mistake about it, not having a solid website will make potential customers doubt your legitimacy. And when they do not find you online, they will turn to someone else. They won't be waiting for you to catch up. But the goal is not just to put something out there. It has to offer value. A proper website can be an excellent way to tell your company's story and to convey a message you want to send to the customers. Also, having a site means that your business will be running non-stop, promoting and selling your goods and services long after your business hours have ended.
Underestimating the benefits of marketing
As the owner of a new business, you need to be aware of the importance of marketing and promotion. Many business owners fail to realize that without carefully crafted strategies you'll make your brand entirely invisible for your potential customers. To avoid losing money, it's best to do thorough market research to determine what your customers want, how to transfer the message to them, and how much money will be necessary to do that. Who is your target audience and where will you find them? Are they using Facebook, Twitter, Instagram or some other social platform? Or would it be better to advertise through YouTube? Are people searching for your products or services with search engines? That way you'll know if you should invest in online advertising.
As mentioned above, having a website is essential, but it is not enough. It would be best if you seriously looked into SEO, which means optimizing your site for the search engines. That means adjusting the content on your website to meet some industry standards, like having a blog full of valuable, high-quality posts that use keywords customers are looking for and by doing that it will be easier for people who search for these keywords to find you. Hiring someone to perform an SEO audit for you and to optimize your site, or someone to run your company social media profiles would be the best course of action since these things require much time.
Also, it would be best if you didn't neglect some of the old-school marketing ways, like handing out business cards or advertising on TV and radio. Whichever you choose, proper marketing actions you will increase your brand awareness, while increasing sales and profits and attracting new customers.
Choosing the wrong partner
Picking a partner to start a business with is a lot like getting married. Going with someone you do not trust, or rushing into it to fast could lead to a nasty "divorce". Many startups and businesses end because of co-founder conflicts. It best advised to steer away from starting something with your family members. Maybe you get along just perfectly when you hang out casually, but these are totally different circumstances. A failing business venture can severely damage, or worse end, your relationship with them. Then again, going with someone you do not know entirely could make you flop immediately.
So, before even considering taking this step, as yourself some serious questions. Do you know your potential partner well enough to entrust them with your ideas and your money? How well do you communicate with them? What are they bringing into the equation, would they be useful for the company's growth? If you are unsure or don't know the answer to at least one of these questions, call the whole action off. It is a clear sign that there will be some serious problems along the way and that your business will end before it even started.
Thoughtless hiring
The hiring process can be a huge headache, no matter if you're an established or a new business. But, if you're just starting out, chances are you won't have an HR department to carry on this painstaking duty for you. Hiring the wrong employees can have severe consequences for your business. Not only will it waste your resources, but it will negatively impact the overall working atmosphere in the company.
So, there are some things to pay attention to when hiring new staff. First, you should always be extremely thorough. That means asking all the necessary detailed questions, like their previous experience, roles on the earlier projects, challenges they face and how they overcame them, and many more. Second, present your candidates with a simulation of a specific work task that requires the skills needed to work in your company. This way you'll get an insight on how those candidates would face some situations under more pressure. And last, but not least, try to hire your employees on a trial period. Ninety days is more than enough to determine whether this candidate is suitable for your organization or not. It will be much harder for them to hide some of the weaknesses that they may have concealed during an interview. So, if you're not satisfied after that period, you can quickly move on and continue the search for a better employee.
Getting into unnecessary debt
These days it is hard to find a business owner who's not in debt. However, there's a difference between reasonable and unnecessary debt. The key is not going to deep and damage your business. Try to be realistic about how much money is necessary to get your business to the next level. Then again, it's crucial that you don't take less than you need, or you'll soon be running out of money.
However, many people fall into the loan trap and start wasting money they don't actually need. Taking on debt to start a business, and then getting into a loan to pay off that previous one. Then doing that again can feel like an endless circle, which bankrupts many of the new businesses. To avoid doing that, try not to spend on things you do not really need. For example, hiring new staff when it's not necessary, or buying fancy new equipment. It is crucial to develop a strong spending strategy and to stick to it completely. Determine which things are your priorities, and pay them first.
Even if you follow all these rules, there's still a lot ahead of you, and you're not guaranteed success! In an over-saturated market, even the smallest mistakes can throw your business off balance. However, it is always better to play the game wiser and safer. The competition is fierce, and they might have products or services as good as yours. Your determination, business-savvy, and rational thinking are the things that will keep you afloat. Take the time to carefully think through before you act. Continually re-evaluate your goals and actions to prevent you from being an ex-business owner!
Also Read: Tips To Boost Your Online Business
Conclusion
It's vital to have good financial know-how to make your business successful. Basic bookkeeping, forecasting cash flow, and profit and loss reporting are important. Without cash, even the most profitable businesses can go bust. Suppliers are left without payment, employees leave for another job, and profits disappear. In short, there's no way to sustain a business without cash.