Finance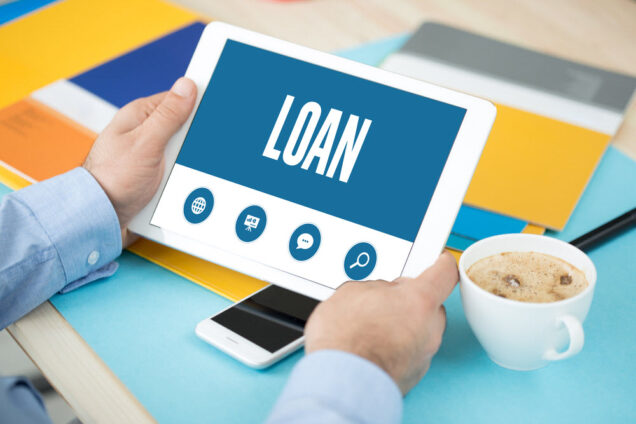 5 Unique Types of Loans
Read Time:
4 Minute, 54 Second
Did you know that money lending can be traced back to 3000 BC in ancient Mesopotamia? Using the promise of a spring harvest, farmers would borrow seeds and use their crops to pay off their debts.
These days, loans are a much different affair. You can find many kinds of affordable loans to take advantage of. But how much do you know about the types of loans that are out there?
With just a little research and knowledge, you can start paving your way towards financial freedom. The good news is you're in the right place. Keep reading this guide to learn about five unique loan types that can work for you!
1. FHA 203(k) Loan
An FHA 203(k) loan is a government-insured mortgage that allows you to take out one loan for two reasons: home renovation and a home purchase.
The purpose of FHA 203(k) loans is so that low to moderate-income families can purchase homes in older communities that need repairs. The amount included in this FHA loan also covers funding for temporary housing during construction.
Typically lenders aren't willing to mortgage a property that needs significant repairs due to safety and livability. The FHA 203(k) loan eliminates the need to make two separate applications for the mortgage and then the home renovations.
There are two types of FHA 203(k) loan options: limited 203(k) and standard (203)k. These loans are only for individuals and families that plan to make the property their primary residence. So if you're a real estate investor or house flipper, you won't qualify for this loan.
The limited 203(k) is for a home that only needs minimal repairs costing under $35,000. The standard 203(k) is for a home that needs extensive structural work and repairs, so there is no cap on the costs. If you're interested in getting a quote, you can check out this site for FHA 203k loans.
2. Pool Loans
Are you ready to make your backyard an oasis? Pool loans are the kinds of loans that can take your backyard from dull and drab to shiny and new. Pool loans are a type of personal loan that goes towards financing a new swimming pool.
Usually, these are unsecured loans, so you don't need collateral to qualify, and you'll repay the loan with fixed monthly payments over a specific time period. You can find pool loans offered at banks, financing companies, or pool installation companies.
But before you dive into pool loan negotiations, take a step back to make sure you genuinely understand your budget. Remember to account for swimming pool maintenance and supply costs, as they can quickly add up and catch you off guard.
3. Car Title Loans
If you don't have any other way to borrow money and own your car outright, you can consider taking out a title loan. Usually, you can borrow between 50% of the total value of your vehicle.
Title loan amounts can vary, ranging up to $5,000, and you'll have a set amount of time to pay the loan off. Car title loans usually have incredibly high interest rates, and if you're approved, you'll have to fork over the title to your vehicle until the loan gets paid back.
Remember, though title loans are unique loans that can work in a pinch, you need to know what you're getting yourself into. If you're unable to pay back the loan, you'll rack up late fees while the lender still has your car title. And ultimately, the lender will repossess your car, and you'll be out of cash and your car.
4. Medical Loans
Health troubles often mean that your medical expenses will add up quickly. If you can't pay, you could consider a medical loan to cover your costs while you focus on recovery.
A medical loan is an unsecured personal loan that can pay anything from medical bills to living expenses. Medical loans are the best loans if you need money immediately for a medical procedure, and in some cases, you can get same-day funding.
Many people use medical loans to cover the costs of chemotherapy, physical therapy, dental procedures, and cosmetic procedures.
Before you take out a medical loan, do your research first. Many medical providers are often willing to negotiate on price, set up no-interest payment plans, or better overall payment terms.
5. Pawn Shop Loans
If you need cash fast, then a pawn shop loan could be an option for you. If you have a valuable item, such as jewelry or electronics, you can take it into a pawn shop and borrow money based on how much the item is worth.
The loan terms vary in a pawn shop, and often the interest rates are extremely high, though many states now regulate the pawn shop industry. It's important to remember that you won't get back what you pawned until you pay the loan back.
If you don't qualify to get a traditional loan, you can consider a pawn shop loan to get the cash you need. You don't need to worry about a credit check, and they're not as risky as payday loans or title loans. The downside to pawn shop loans is if you don't pay your loan back in time, they can sell your stuff.
Types of Loans
With all the types of loans out there today, you're sure to find some interesting loans that will make your life a little easier.
Just remember to do your research and know what you're getting into before signing on the dotted line. It's also a good idea to know your credit score beforehand so you can get an idea of what kinds of loans you'll qualify for.
If you enjoyed this guide, check out more business, finance, and technology articles to improve your life today!