Business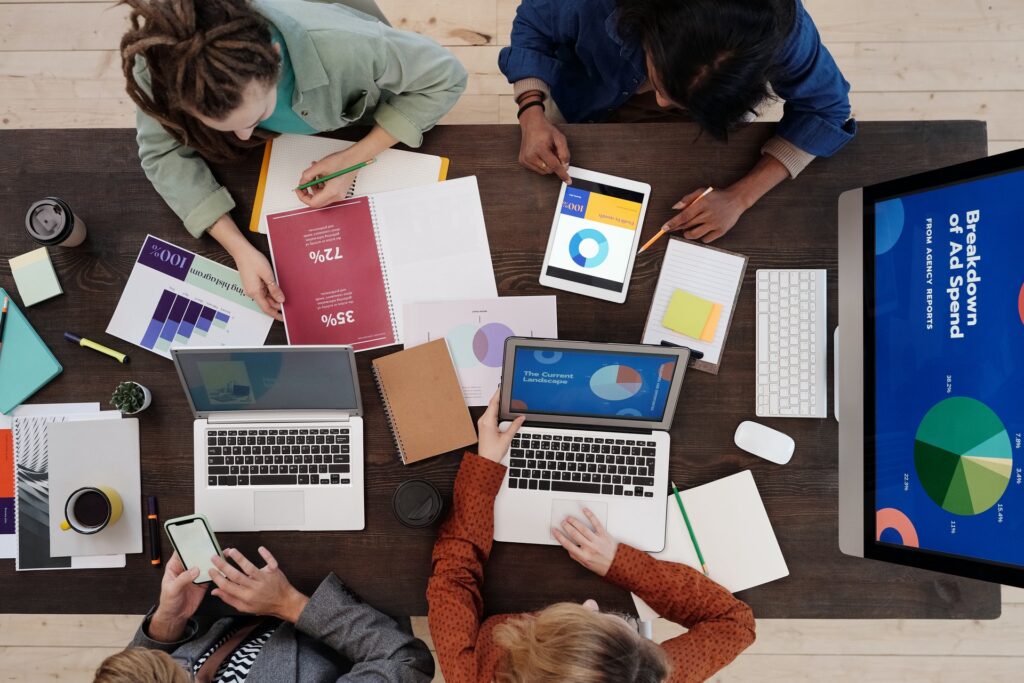 Sales Strategies: How to Close Sales Faster
Read Time:
4 Minute, 39 Second
Did you know that 71% of professionals believe closing the sale is the most important part of the sale? Focusing on the sales strategies funnel is vital in ensuring a top-quality customer experience.
While closing deals is part of the equation, it's a team effort between all stages. It's all about adding value to the customer to a level they wish to buy.
So first, let's take a look at the sales cycle and some different strategies we can use when knowing how to close sales faster.
What Is the Sales Cycle?
The sales cycle is pivotal to the strategic growth of a business. It's a process that starts with initial contact. Then, it continues through qualification and closes at the end.
The length of this process varies from industry to industry. It can take anywhere between 30 days to 90+ days for B2B companies. The best sales funnels balance three distinct phases:
Discovery
A prospecting phase that finds potential customers to show an interest in what's on offer. You can use various methods, from cold calling to social media campaigns.
You can also leverage online tools like Google Adwords. Adwords allows you to target specific keywords related to your business.
Once you find these prospects, you need to qualify them. Ask questions to determine if they're a good fit for your products or services.
Suppose you've executed your marketing strategy well. Then you'll already target your buyer persona in this discovery stage. That can look like ranking at the top of Google search or presenting an advert to your target market.
Qualification
At this point, a lead has discovered you exist and shows interest in your business. Qualification, from the buyer's angle, involves translating that initial interest into knowledge. Remember, these stages are two-way.
Not only will they be working out if you're the right fit for them, but you'll no doubt be doing the same. Or, in the case of advertisements, have established this beforehand.
Further, during the qualification process, ask yourself how much information needs sharing. If you don't know enough about your needs, you won't provide any real solutions. Yet, sharing too much could scare off potential leads.
Closing
This final step is the most important one. Many people refer to it as "the deal." Yet, there are plenty of ways to get closer to sealing the deal. Here, you present your solution to the prospect and seal the deal.
For example, consider offering free trials or discounts to entice new clients. Or, try using incentives to encourage existing clients to upgrade to higher tiers.
Regardless of whether you choose to do so, make sure you follow up after each interaction. A simple thank you note can go a long way towards keeping relationships strong. Note that in the case of this article, we're looking at the closing stage.
Use Sales Strategies to Close Deals
There are many ways to generate quality leads. But much of what's involved depends on your business. Here are some examples of strategies you can use to help close deals:
Automate Your Marketing Using Software
Automation takes on many forms in the sales process. But the most popular everyone is aware of is email marketing.
Here you can create a nurturing campaign using drip emails. These emails keep people engaged throughout the entire sales strategies funnel.
Focus on Data Analysis
It's a great idea to use call tracking software like CallRail. These kinds of software help you see which calls convert best is a great way to analyze call data.
You can even set rules based on certain criteria, such as time spent talking or several times called. It helps you identify when someone may be ready to buy.
Use a Call-To-Action
Content creation isn't limited to blog posts. It includes everything from videos to infographics.
The key here is to ensure the content aligns with your brand identity. Meanwhile, it should be useful to potential customers. And, the most vital part of this is a call-to-action.
A call-to-action can take on many different guises, but its purpose remains the same. Its goal is to get prospects to act. So, think before creating an offer that doesn't match your audience.
Incentivize Existing Customers
If you already have loyal customers who've bought from you before, why not reward them? There are several options available.
These include loyalty programs, referral bonuses, and customer appreciation days. These all work by rewarding current customers for buying from you again.
For example, suppose you sell a subscription service. You might give away a discount code to anyone referring a friend.
Or, you can send out a newsletter thanking past buyers for choosing you over competitors. Whatever works for your industry will likely work well for yours.
Improve Your Workflow With CRM Software
CRMs allow you to manage every aspect of your business from one place. They provide real-time visibility into customer activity across many channels. Further, CRM software such as Zendesk Sell enables you to automate repetitive tasks, endorsements, and other forms of marketing that will help you close deals.
Also Read: Seven Fundamentals for Sustainable Business Success in 2018
Understand How to Close Sales Faster to Gain Leads
The last thing any company wants is to lose money because they didn't know how to close sales faster. That said, knowing how to close sales is only half of the battle. To succeed, you need to understand how to gain leads first.
So, start learning now! To find more quality advice, keep reading our articles!