Technology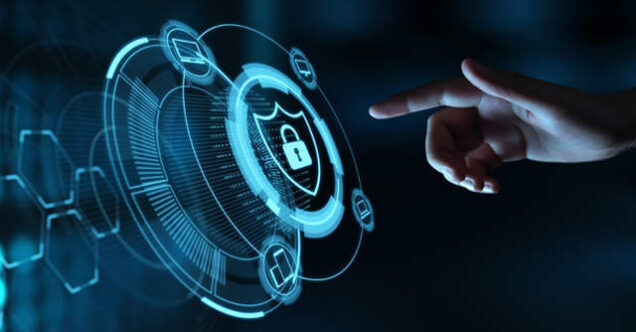 7 Reasons You Need Managed Security Systems
Read Time:
5 Minute, 1 Second
If you have a data-driven business, then your entire livelihood relies on the security of your network.
Managed IT security systems protect your company's sensitive information from hackers. Managed security system providers can install firewalls, antivirus software, malware protection, and more.
These seven reasons show why managed security systems are so important for any business.
1. 24/7 System Oversight
With managed security systems, you do not have to worry about keeping track of your company's security needs.
Your managed IT service provider will monitor the devices on your network 24/-hours a day, 365 days a year. If something goes wrong with your company's online system, they can address it ASAP.
Managed services providers also provide proactive advice for updating firmware or software. This will help prevent future cyber security threats from affecting business operations.
This type of oversight ensures that companies never fall victim to hacking attacks. That's because managed IT service providers are always monitoring their networks for vulnerabilities. It is one less thing for busy business owners to worry about.
2. Staying Ahead of Security Threats
One of managed security systems' best features is their ability to stay ahead of the latest cyber threats.
Managed service providers do this by installing cutting-edge software and firewalls. And they continuously update themselves with the newest patches, updates, and anti-virus definitions. This ensures your network stays safe from new or evolving cybersecurity risks.
It also means you don't have to add these tasks to your already full list of responsibilities.
Managed IT service providers are experts at cybersecurity risks. They know how to protect business networks from both external and internal threats.
These professionals can help your company stay safe. They know beforehand what measures need to take and when they should happen.
3. Preventing Data Loss
Data loss can happen in many different ways.
For instance, data could be lost if malware corrupted the files on your company's server or workstations.
Managed security systems prevent this from happening by regularly scanning computers for viruses.  They also block access to websites known for stealing sensitive information.
This way, not only will you never have to worry about losing any of your business' valuable data, but neither should the staff members. They'll know that their network is protected against cybercriminals trying to steal it away.
As a result, customers won't ever have issues accessing important files, either.
This ensures that your company's data is never compromised. Your network stays afloat no matter what cyber security threats are out there in the world. That way, you will always focus on growing your business rather than fixing its vulnerabilities.
4. Prevention of Unauthorized Access
One benefit to using managed security systems is that they can prevent unauthorized access.
These types of protections help ensure that hackers cannot gain entry into your network by:
Being sneaky
Hiding behind false user accounts
Masking their IP addresses
They can also install tools that monitor outgoing data versus incoming requests. So you never have to wonder about the safety and integrity of your business' online system again.
This way, employees will be confident knowing that if a breach occurs, their company's IT expert has them covered.
5. Customized IT Solutions
Managed security systems are also able to provide customized cybersecurity solutions.
This will depend on your company's needs and what types of cyber threats you may be facing. A managed services provider can offer the right kind of protection for your company.
These professionals can help by creating custom plans that fit every business's budget and risk tolerance level. That way, even small businesses with limited budgets aren't left vulnerable.
This means no matter what size your business is, you can guarantee that it will be protected from the latest cyber threats.
6. They Will Help With Strategic Planning
Managed service providers can also assist with strategic planning.
This means they will be able to help you figure out the best ways to keep your company's network safe from cybercriminals and other online threats.
They'll know what types of tools to install and how often employees should be trained on protecting their information.
These professionals are valuable assets for any business looking to boost its cybersecurity measures without breaking the bank or adding extra work hours onto an already busy schedule.
Anticipating the changes that are always happening in the cyber world is one of the most effective ways to keep your business up-to-date and protected.
7. Reduce Cost of Business Operations
Managed security services are also cost-effective. If you're looking to save money on your monthly IT solutions, this is the perfect option.
As mentioned earlier, these types of protection measures will help ensure that your company's sensitive information and data remains safe from cybercriminals trying to steal it away. That way, there won't be any need to pay expensive fees to fix a problem after it has already occurred or restore files that have been lost due to malware corrupting them.
You won't also need to have a large in-house IT team to monitor your company's cyber security.
These professionals will be able to provide you with the maximum level of protection for a fraction of what it would cost if you were using an in-house IT team or outsourcing those responsibilities elsewhere.
Are you still not convinced that you need an IT security provider? Find out more here.
Enjoy the Benefits of Managed Security Systems
Knowledge is power when it comes to staying one step ahead of cybercriminals.
That's why managed services providers are always on top of their game and fighting for your company's security every single day. As a result, you will never have to worry about being caught off guard by the latest threats.
Instead, businesses can focus on what they do best — providing great customer service while boosting productivity.
We hope you can now see why managed security systems are so vital for businesses. For more relevant tips and advice, check out our other articles.