Finance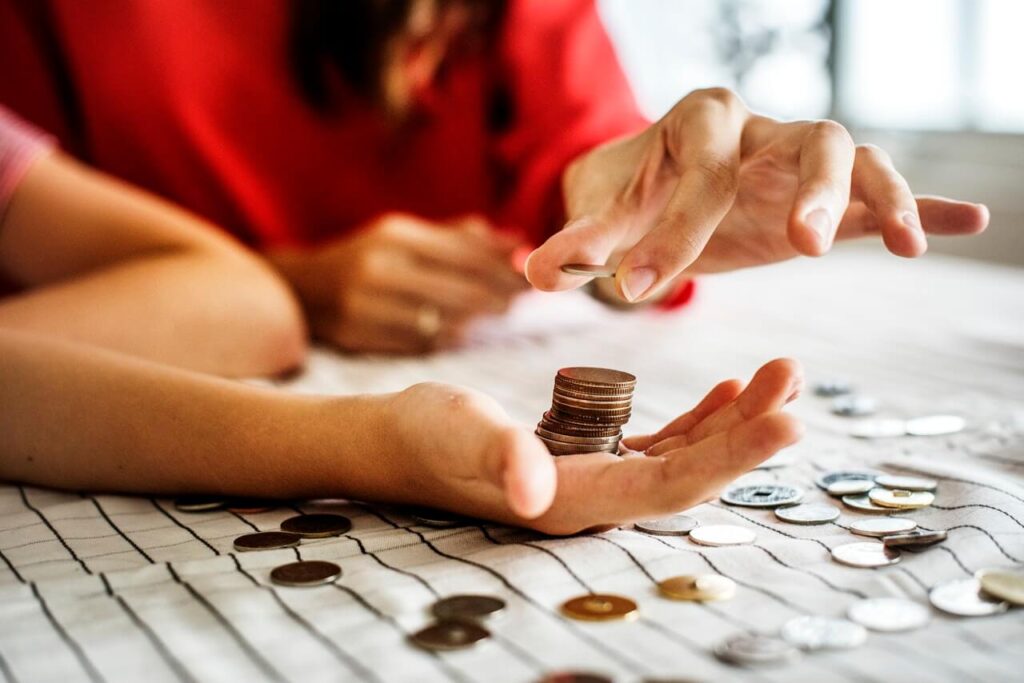 Not Just for Rich Folks: A Guide to Smart Investments for Beginners
Read Time:
5 Minute, 3 Second
Did you know that for every $1000 per month in desired income, you need to have $240,000 in retirement savings? This is a good rule-of-thumb to follow, but most people don't realize that this is only if interest rates are high. That's why investing in stock markets is so useful, because you end up getting a better rate of return overall and can save less to gain more.
If you are a beginner at investing though, you might be feeling overwhelmed with all that you need to know. We have created this guide on smart investments for beginners to help you out. Keep reading!
Think Robo-Advisors
If you are a newbie at investing, you might not know which are the smart stocks to invest in. That's why at first you will want some outside help with this. But most investment advisors or financial planners need you to have a minimum amount to invest to help you.
That's where robot-advisors come in – these are companies like WealthSimple and Robinhood that use robots (AI) to invest your stocks for you into smart investments. It's easy! All you need to do is have a consistent automatic withdrawal set up from your bank account into one of these investment accounts and they take care of the rest.
Keep High-Risk Investments as a Small Part Of Your Overall Strategy
Many folks right now are getting carried away by high-risk investments like cryptocurrency. But if you don't know what you are doing, there are chances you could end up losing quite a bit of money (or all of it) in such high-risk investments. It's not worth it, especially if you are close to retirement and don't have a lot of time to regain losses.
This complete guide on the pros and cons of high-risk investments will help you understand better what your strategy should be.
Real-Estate Investing Is Key
You have probably heard this before, but a lot of millionaires attribute their wealth to their real-estate investments. You might have never considered it as something to include in your investment portfolio, but a home (or a rental property) is definitely a great asset to have for your retirement future.
It's a much more stable investment than stocks and everyone needs a home to live in, whether they are retired or not. Unless you are planning to live in an RV during your retirement, having a home as a base is going to be an attractive option. Consider saving up to purchase a home or a rental property to supplement your retirement savings.
Invest a Little Bit Every Month
Consistency is definitely the name of the game when it comes to smart investments for beginners. It would be better for your investment portfolio if you invest a little bit every single month rather than investing huge chunks once a year. Not only do you take advantage of dollar-cost averaging in this manner, but you build a long-term investing habit.
Too many people don't start thinking about retirement until it's too late, but if you build a habit of investing a little bit every month, you won't have to worry about retirement, as it will get taken care of on its own. This is especially true if you start investing in your 20s as your investments will have longer to blossom.
Think Long-Term (Don't Get Overwhelmed by Short-Term Ups and Downs)
It's easy to get sucked into every upturn and downturn and make mistakes with your investments because of greed or fear. But the best smart investing tips for beginners always include the adage of 'thinking long-term'. Don't let the short-term ups and downs make you lose your sleep.
In fact, don't check your investments every single day or week, or even month. Checking your investments quarterly or twice a year is more than enough. This way you won't make foolish mistakes trying to 'correct' the swings of the market.
Let the market do its thing – over time it will go up as it always has. And you do your thing by putting in a little bit of money into the market every month. There's nothing else for you to do here.
ETFs Are Great Investments for Beginners
If you are unsure of which smart stocks to invest in, then Exchange Traded Funds (ETFs) are an easy way to get into the market. They are a type of index fund that tracks a basket of securities (whereas mutual funds are pooled investments into bonds, stocks, and other instruments).
There are ETFs on just about anything you can imagine. For example, if you believe that the pork industry has a bright future, then you can find an ETF that invests in that. Or perhaps you are into psychedelics. Well, there's an ETF for that (PSYK).
This is how you can make investing fun for yourself, even as a beginner. Go with what interests or fascinates you.
If you aren't interested in something, you won't care much about it. But if you are mesmerized by a subject, you are more likely to spend hours researching, tracking, and reading about it.
Don't Worry – There Are Lots of Smart Investments for Beginners
If you are worried that there are no more smart investments for beginners, you are sorely mistaken. In fact, there's no better time than right now to get into investing in the stock market.
There are many resources out there that are made just to help beginner investors like you. That's why you need to get over your fear and take the plunge starting now. The more you learn about investing, the more you will get interested in it, and the more likely it is that you will make some great long-term investments.
Remember, this is all about you and your loved one's bright future. It starts with what you do at this moment.
Enjoyed this article? Don't forget to check out more articles on investing on our website and get to retirement sooner!