Marketing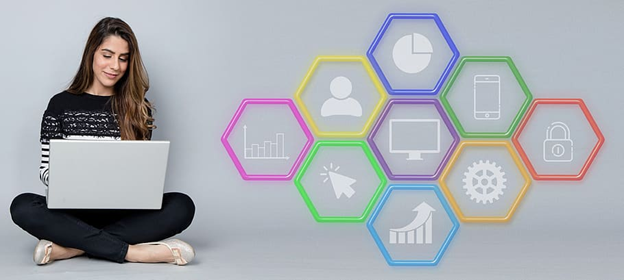 Key Strategies for Navigating Digital Marketing's Ever-Changing Landscape
Read Time:
3 Minute, 38 Second
Define Your Audience and Their Goals
Defining your audience and understanding their goals is crucial for effective communication and achieving desired outcomes. Start by identifying key characteristics such as demographics (age, gender, location), psychographics (interests, values, lifestyle), and behaviors (online habits, purchasing patterns). This helps create detailed buyer personas representing your target audience. Next, determine their goals and motivations, both personal and related to your product or service. Consider their pain points, challenges, and aspirations. 
Plan Your Content for Maximum Reach
To plan your content for maximum reach, follow these key steps:
Understand Your Audience:

Research your target audience thoroughly to grasp their preferences, interests, and behaviors. This information will direct your content development.
Set Clear Objectives:

Define specific goals for your content, such as increasing brand awareness, driving website traffic, or generating leads. Having clear objectives helps you align your content strategy accordingly.
Utilize a Content Calendar:

Develop a content calendar to organize your publishing schedule. This ensures a consistent flow of content and helps you plan ahead for important events or seasonal trends.
Diversify Content Formats:

Experiment with various formats like blog posts, videos, infographics, podcasts, and social media posts to appeal to different audience preferences and engage with a broader range of users.
Optimize for SEO:

Incorporate relevant keywords, meta tags, and optimized headlines to improve search engine visibility and increase organic reach.
Promote Across Channels:

Leverage multiple channels, including social media platforms, email newsletters, guest posting, and collaborations, to amplify your content and reach a wider audience.
Analyze and Adapt:

Regularly analyze the performance of your content, tracking metrics such as engagement, conversions, and reach. Use this data to refine your strategy and adapt your content plan accordingly.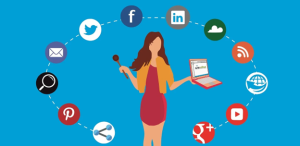 Leverage Platforms to Maximize Exposure 
To maximize exposure for your content, it's essential to leverage various platforms strategically. Here's how:
Social Media:

Utilize popular social media platforms such as Facebook, Instagram, Twitter, LinkedIn, and YouTube to share and promote your content. Tailor your messaging to each platform and engage with your audience through comments, shares, and likes.
Content Distribution Networks:

Submit your content to content distribution networks like Medium, Flipboard, or Reddit to expand its reach and attract new audiences.
Influencer Collaborations:

Partner with influencers or thought leaders in your industry who have a large following. They can help amplify your content to their audience and drive more visibility.
Guest Posting:

Write guest posts for relevant websites and blogs. This exposes your content to new readers and establishes you as an authority in your field.
Email Newsletters:

Build an email list and regularly share your content through newsletters. Provide value to your subscribers and encourage them to share your content with their networks.
SEO Optimization:

Optimize your content for search engines to increase organic visibility. Use relevant keywords, optimize meta tags, and focus on creating high-quality, informative content.
Collaborate with Other Brands:

Collaborate with complementary brands to co-create and promote content. This expands your reach by tapping into their audience base.
Follow the Most Recent Trends and Techniques
To stay ahead and maximize the impact of your content, it's crucial to keep up with the latest trends and strategies in the digital landscape. Here's how:
Industry Research:

Stay updated on industry news, emerging technologies, and consumer behaviors through reputable sources, blogs, podcasts, and industry events.
Follow Thought Leaders:

Follow influential figures in your industry who share valuable insights and trends. Engage with their content, attend webinars, and participate in discussions to stay informed.
Analyze Competitors:

Monitor your competitors' content strategies and analyze their successful tactics. Look for inspiration while finding unique ways to differentiate yourself.
Embrace New Formats and Channels:

Experiment with emerging content formats like live videos, interactive content, or augmented reality. Explore new channels that align with your target audience, such as TikTok, Clubhouse, or podcast platforms.
Also Read: The Future of Brain Implants: Elon Musk's Neuralink Clears Human Testing Stage
Conclusion
Navigating the ever-changing landscape of digital marketing requires key strategies to succeed. By keeping up with the latest trends, researching industry news, and following thought leaders, you can stay ahead of the curve. Embracing new formats, channels, and user-generated content enhances engagement and expands your reach. Analyzing competitors, staying agile, and leveraging data-driven insights help refine your approach.