Technology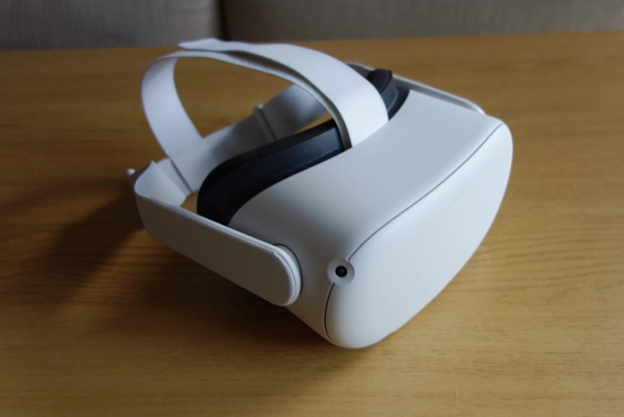 Why Apple's VR Headset is Poised to Succeed Where Others Have Failed
Read Time:
3 Minute, 21 Second
A Brief History of Virtual Reality Headsets 
A Brief History of Virtual Reality Headsets traces the evolution of this groundbreaking technology. It begins with the early experiments and prototypes in the 1960s, showcasing how the concept of virtual reality started taking shape. The guide then explores the advancements in the 1990s, highlighting the introduction of consumer-oriented VR headsets like the Nintendo Virtual Boy. It goes on to discuss the significant milestones, including the Oculus Rift's release in 2016, which sparked a resurgence of interest in VR. The guide concludes with the present-day era, where VR headsets have become more accessible and sophisticated, offering immersive experiences across various industries, from gaming to education and beyond. This concise history provides readers with a glimpse into the past and sets the stage for the future of virtual reality headsets.
Apple's Unique Approach to VR
Apple's Unique Approach to VR showcases the tech giant's distinctive perspective on virtual reality. With a reputation for innovation and sleek design, Apple's foray into VR is highly anticipated. 
Apple Has Taken A Meticulous Approach : Rather than rushing into the market, Apple has taken a meticulous approach, focusing on creating a seamless and user-friendly experience. Reports suggest that Apple's VR headset will prioritize comfort, with lightweight materials and a sleek design. Additionally, Apple aims to deliver high-resolution displays and advanced optics for stunning visuals. The company is also expected to leverage its expertise in augmented reality (AR) to integrate AR features into the VR headset, blending the virtual and real worlds. 
Apple's Emphasis On Ecosystem Integration :

Apple's emphasis on ecosystem integration and seamless connectivity across its devices further adds to the anticipation. As with previous Apple products, the combination of hardware, software, and user experience is likely to define its unique approach to VR, setting the stage for a new era of immersive technology.
Why the Apple VR Headset is Set to Succeed
The Apple VR Headset is poised for success due to several compelling factors. 
Apple's Renowned Reputation :

First and foremost is Apple's renowned reputation for delivering user-friendly and high-quality products. With its meticulous attention to detail and focus on seamless integration, Apple is well-equipped to create a compelling VR experience. The company's expertise in hardware and software integration, coupled with its extensive ecosystem of devices and services, will likely contribute to a seamless and intuitive user experience.
Apple's Emphasis On Design And Aesthetics :

Moreover, Apple's emphasis on design and aesthetics is expected to set its VR headset apart. By combining sleek aesthetics, lightweight materials, and advanced optics, Apple has the potential to create a visually stunning and comfortable VR device.
Apple's Existing Customer Base And Loyal Following :

Furthermore, Apple's existing customer base and loyal following give it a distinct advantage in terms of market penetration and adoption. With a large user base already invested in Apple's ecosystem, the transition to an Apple VR Headset could be seamless for many customers.
The Potential Market for VR Headsets 
The market for VR headsets holds immense potential for growth and innovation. With advancements in technology and increasing consumer interest, the demand for virtual reality experiences is on the rise. Gaming has been a significant driver of VR headset adoption, with immersive gameplay experiences captivating gamers worldwide. Additionally, industries such as education, healthcare, architecture, and entertainment are increasingly exploring the applications of VR, opening new avenues for growth. Training simulations, virtual travel experiences, and virtual meetings are just a few examples of how VR headsets can revolutionize various sectors. 
Also Read: Key Strategies for Navigating Digital Marketing's Ever-Changing Landscape
Conclusion
Apple's VR headset has a strong chance of success where others have faltered. With Apple's track record of delivering user-friendly, high-quality products and its emphasis on design and aesthetics, the VR headset is likely to offer a compelling and visually stunning experience. Additionally, Apple's extensive ecosystem, loyal customer base, and integration of hardware and software position it well for seamless user experiences.