Business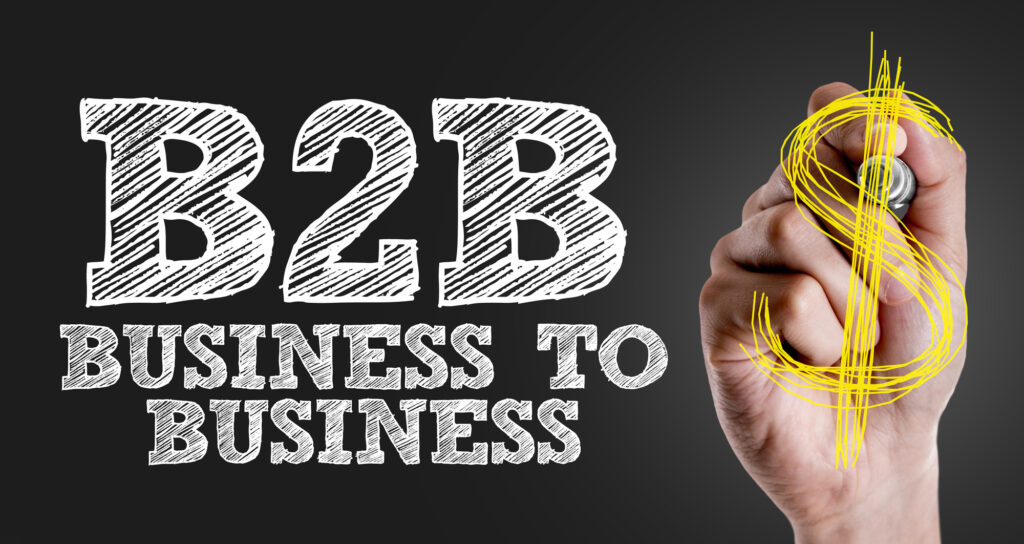 5 Tips for Improving Your B2B Sale Leads
Read Time:
3 Minute, 48 Second
Whether you're a small business looking to increase your sales or a global corporation, you need to keep your B2B sales leads list robust and up-to-date. Growing the b2b sale leads may have little more than an email address and may take more effort to determine if they are a suitable buying candidate. It's best to segment your leads by how they engage with your brand and group them according to the specific actions they take. Growing the B2B sale leads can increase your income and revenue. Leads can be classified into two categories – cold and hot.
When most people think about opening a small business, they begin by trying to identify their ideal customer. In some cases, your ideal customer is other business owners. Depending on the types of products or services you offer, B2B marketing might be the best way to generate leads and grow your business. But how does B2B marketing differ from traditional marketing? Is it more challenging to increase your B2B sales?
We're here to lend a hand. Keep reading for five tips for increasing your B2B sales leads.
1. Affiliate With Other Local Businesses
First, the best way to get your products and services in front of other business owners is by working with them. Business affiliate relationships have been around since the beginning of business marketing.
By working hand-in-hand with other local businesses, you can access their customer base. This can include the businesses they work with and affiliate with. In the world of B2B sales, it's all about networking.
2. Set Up Meetings With Other Business Owners
Nobody likes cold-calling to generate sales leads. However, if you have a product or service that can help other business owners, this might be one of the best B2B marketing tips you have ever heard.
Other business owners can't invest in your brand if they don't know your company exists. Whether you offer commercial cleaning services or commercial contracting, cold-calling potential clients can prove to be incredibly successful.
3. Invest in Paid B2B Marketing Strategies
No matter who your target market is, you can never go wrong using paid advertising to get in front of larger audiences. Your website and social media pages only have so much influence in the industry. Using paid ads will help you expand your influence.
You can also purchase leads that are relevant to your brand. Some advertising agencies provide valuable leads for small businesses like yours.
4. Use Content to Instill Value and Create Demand
To increase your B2B sales leads organically, use content marketing to add substance to your website and social media pages. Create content designed especially for your target audience.
Your content should serve to add value to your customers' lives. For example, by providing them with advice, solutions, and answers to common problems, you can install a sense of value in your brand. This will also help you gain trust.
This form of marketing is a great way to inform other companies of your products and services and generate sales leads.
5. Take Part or Host Community Events
Sometimes, learning how to improve B2B sales means getting more involved with the local community. For example, consider hosting a 5K run for charity. At the end of the race, encourage people to stick around with food vendors and live music.
Invite other local businesses to take part. They can pay a sponsorship fee that will allow them to put up a booth to promote their own products and services.
Their contribution will add to your event funding. More importantly, it opens the door for you to increase your B2B sales.
Want to Improve Your B2B Sales?
There are countless strategies you can use to boost your B2B sales. Start with the five tips listed above. However, if you're looking for more marketing tips we have more to offer.
Growing the B2B sale leads can increase your income and revenue. Leads can be classified into two categories – cold and hot. In order to grow your business and attract more customers, you must generate hot B2B sales leads. While generating high-quality leads can be a challenge, it is well worth it when the results are as expected.
Check out some of our other articles for more information on how to market to businesses, perfect your content creation, gain more social media followers, and more. Our blog was created to help business owners like you.
Also Read: 8 Successful Internet Marketing Strategies to Grow Your Business