Finance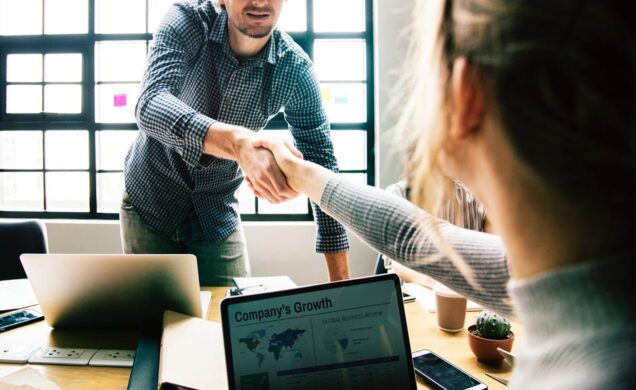 Want More Money? How to Ask For a Raise
Read Time:
4 Minute, 4 Second
When it comes to asking for a raise, employees have many options. However, not every company offers a fair raise, and many employees are left wondering how to go about asking for a bump. This article will outline some of the options available to employees. If you want to get a raise, you should be prepared for the worst. Before you ask for a raise, think about all the other perks your company offers. Sometimes, it is easier to give employees additional vacation days or a four-day work week than monetary compensation.
You've put in a ton of effort at work this year and it's really paying off! Unfortunately, none of that effort is really reflected in your paycheque. While you may be well due for a pay bump, the truth is it can be incredibly intimidating to ask for a raise.
Fortunately, we've got your step-by-step guide to ensure you are prepared for anything when you're asking to be paid more! Follow along to discover what to do, how to approach your boss, and more!
Getting Prepared
Before you walk up to your boss and say 'hey, I'd like to start earning more money, you'll need to sit down with your thoughts and work a few things out.
Here are the key areas to hash over:
Tell Your Story
If you don't have any evidence that you deserve a pay rise, chances are, you won't get one.
Before you go in with the big ask, write down a list of things that you have done that justify this ask. This could include your accomplishments with the company, a few examples of your excellent work, and even a timeline of your employment.
You're far better off having more points prepared than needed rather than scramble last minute when they ask you why you deserve the raise.
Research Rates
Do some research to understand what your services are worth to the company. This also includes becoming familiar with company policy.
Let's say for example that your company only does rate reviews after 12 months of employment. This is valuable to know so that you don't end up disappointed when there's nothing your employer can do to reward you (yet).
The payroll service your company uses can also carry some weight as to when and how much of a raise your boss may be able to grant you.
Practice
The last step of preparation is practice.
Rehearse what you plan on saying to your bosses and jot down notes to keep it all straight. If possible, you can even write down prompts to get you through questions that may come up as you go.
This will help you feel more relaxed in the conversation and not in a panic to come up with answers to justify your worth.
Schedule Your Meeting
Next up is to schedule your raise review meeting.
The last thing you want to do when asking for a raise is put your employer or yourself on the spot. Instead, schedule a time to sit down with them and have a formal conversation.
Pitch your Point
Finally, it's time to ask for a salary increase. As a general guide, open the conversation with a statement like: I've been having a really great year with the company this year and I wanted to chat with you about my salary.
Follow this up with 3 or so points from your earlier preparation explaining why you deserve the raise. Even if you have 11 points, narrow it down so as not to be overwhelming.
Finish it off with your ask in a courteous and confident way such as: With this in mind, I'd like to ask for a raise of 10-20% to reflect my hard work and efforts for the company.
Be prepared to negotiate and don't be discouraged if you don't get the exact results you want. The key to a good working relationship is flexibility and understanding!
The Timing
Timing is everything when it comes to salary adjustment requests. It's best to approach your boss after you've accomplished something great and earned it. You also don't want to press your supervisor into making a hasty decision. Emailing your manager to ask for a raise is rarely a good idea, and making a meeting or appointment with a supervisor is much more effective. If your request is approved, make sure you give yourself enough time to prepare.
How to Ask For a Raise
Now that you know how to ask for a raise, it's time to put your best foot forward. Don't forget to know your worth before going in and always present with confidence!
Want more tips and tricks for navigating the business world? Check out our other articles for everything you need to know about your employment this year.
Also Read: How To Save Your Money By Using Cell Phone Repair Services