Business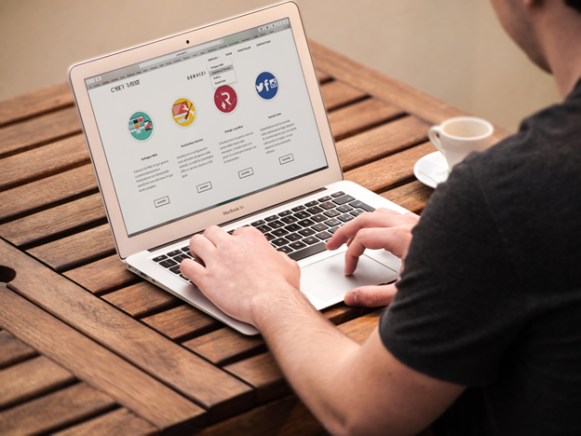 8 Successful Internet Marketing Strategies to Grow Your Business
Read Time:
5 Minute, 9 Second
Marketing your business isn't an easy feat. Most people will struggle to find the right audience regardless of their strategies.  In this post, we won't be focusing on every marketing strategy out there. Instead, we're focusing on the strategies that work, like strategies that will drive more traffic to your store. In turn, it will boost the revenues for your business in the long run. In order to be successful in the world of Internet Marketing, you must have a plan. You must know what you want and where you want to take your business. You must also be willing to put in the hard work. There are many different Internet Marketing Strategies that you can use to reach your goals. Some of the most common ones include SEO (Search Engine Optimization), PPC (Pay Per Click), and social media marketing.
Each of these strategies has its own strengths and weaknesses. You must decide which one is best suited for your business and your target market.
 You can apply these tactics today and start seeing the results. This post will discuss the  eight successful marketing strategies as well as a couple of handy tips on how you can successfully apply them to grow your business:
1. Search Engine Optimization
Search engine optimization or SEO is a term used for strategies that can improve your search engine rankings for keywords and phrases related to your business. 
 SEO can be grouped into two categories, on-page, and off-page SEO. 
 On-page SEO is any optimization done on your site. It includes the following: 
Boosting your site speed. 
Placing keywords to page titles, headings, and URLs,
Developing and updating content that is related to your products and services. 
Meanwhile, off-page SEO refers to the optimization away from your site. It usually involves backlinks to your site from reputable sites. Both of these will help your site rank higher up on search results, allowing you to reach more people and more revenue. 
 Overall, SEO is an excellent online marketing strategy crucial for your business to succeed, leading to a high return on your investment. 
2. Social Media Marketing  
Social media marketing is also one of the best marketing strategies that you can use to grow your business. It often involves using social media platforms to promote and sell your products and services. 
 Most brands use paid and unpaid social media strategies to boost online sales and generate more awareness. Choosing the right social media channel for your brand depends on customer demographics, what you're selling, and your overall marketing goal. 
 Here are some of the most popular social media channels: 
To create an effective social media marketing strategy, you need to create content, regularly schedule product-related posts, and automate. It's all about engaging, understanding, and reacting to your audience and the kind of world they live in. 
 It also helps you build a real connection with your audience and add a bit of joy into their day-to-day lives. 
3. Email marketing
Email marketing lets you connect with people right into their inboxes. Similarly, you can segment email lists and personalize emails based on users' behavior on your site. 
 Let's say that somebody downloads a guide on SEO. You can offer them additional resources and helpful information that allows them to know more about your products and services. 
Overall, email is an excellent way to connect with your current and potential customers and give them updates. That way, they'll stay and know more about your business. 
4. Functional Web Design
In many cases, your site serves as the first point of interaction between your business and prospective customers, which means that you need to make an excellent first impression. 
 At Sytian Productions (website developer Philippines,) A sleek site design and navigation let you enhance your site's user experience, making it easy for users to find information to become paying customers. 
 Therefore, if your site is well designed, more and more people will be spending time reading your content and knowing more about your business. It will increase the likelihood of becoming customers and send positive search signals to search engines. It will help your business show higher up on search results. 
5. Blogging About Your Expertise
Blogging about your expertise about your business adds to the overall personality of the material you're rolling out. 
 Blogs can provide you with content that quickly leads back to your site. You increase your site traffic as you generate more backlinks to your blog. 
6. Hosting Webinars
With approximately 58% of marketers using webinars, it's an excellent platform where you can share your knowledge while generating leads at the same time. In webinars, you have a platform where you can share knowledge while generating leads simultaneously. 
 However, you want your content to be engaging and address exciting topics so that you can show your viewers what your products can do. 
Overall, this is an excellent platform where you can convert leads into customers. 
7. Influencer Marketing
You can connect with online influencers through influencer marketing as you share information about your products with their followers. Influencer marketing lets you build relationships, allowing you to attract loyal customers. 
Create influencer marketing campaigns that can reach your target audience through influencer-generated content. 
8. Video Marketing
There's no doubt that people enjoy consuming video content. To make sure you engage your target audience, include video marketing into your overall marketing strategy. 
 Short-form videos and live streaming are now popular. You can also monetize these by selling products. Another great way to use videos to your advantage is through user-generated product reviews. 
 Also Read: Instagram Announces New Features – Expands Reels To 90 Seconds
Over to You
 So, there you have it. Hopefully, you execute these internet marketing strategies on how you can grow your business and start seeing results. 
Some strategies tend to work better than others, but it's up to you to see what works best for you. You need to invest in the right strategy to market your business with less effort. Good luck!