Lifestyle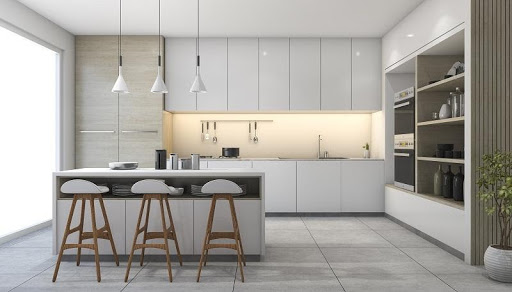 What to consider while doing Kitchen Renovations?
Read Time:
5 Minute, 6 Second
The kitchen is the center point of every home. It is not just a place for cooking food; it is the epicenter where the whole family comes together. The kitchen reflects a family's lifestyle. That is why every home has the kitchen built according to their needs and requirements. It accommodates our cooking needs and provides space for dining and storage as well. This is one of those top areas that every potential buyer checks first while buying a property.  So, if you are giving it a thought to go for a kitchen makeover then certainly it is going to add value and functionality to your home. However, you need to undergo careful planning as kitchen remodeling can go out of hand, in terms of size and cost, if ground rules are not set and kept. So, let us look at some of the ground rules for kitchen renovations.
There's nothing like a new kitchen to brighten up your day. Renovations can add value, style, and functionality to your home. Here are a few tips to help you renovate your kitchen without spending a fortune. Start by assessing your needs. What do you want your kitchen to do? Is it a place to cook and eat, or is it a place to entertain? What are your budget constraints?
When we talk about a good renovation, you need to keep in mind a few key variables such as the size of the space, budget, sunlight availability, home plan, the existing condition of the building, and lifestyle of the homeowner. Based on these variables, you can do modifications according to the following factors.
Give Chance to Experiment with Layout 
While going for kitchen renovations, you should always give yourself a chance to try out some new and different layouts that are convenient and unique in style as well. Obviously, windows and doors will remain fixed, so try some new layouts that do not require their positions to get changed. Also, keep in mind that natural sunlight should fall in your kitchen area, and try to place artificial light fixtures where natural light is scarce. You can also try to opt for U-shaped or L-shaped kitchen islands as they give you ample space to move around in the kitchen. 
When it comes to the kitchen counter, always make sure that it has the capacity to accommodate more than two persons for cooking, when required. The sink should be convenient to use and easy to access from the counter. If you want to add more storage, then consider installing wall shelves. 
Install Appropriate Infrastructure 
When you are planning for kitchen renovations, always check the age of your kitchen first i.e., you must first verify the existing condition of the building before installing any costly infrastructure in it. This is important as you cannot go for heavy-duty renovations in an old kitchen. So, for this, you must first check out the electrical wiring and plumbing system by calling in a professional before trying to make any major change in terms of appliances, lighting, and sink installation. Make it a point to do an inspection of the wall condition and overall building before installing any electrical fixtures, pipes, drawers, shelves, and other appliances.    
Make Changes as per Your Lifestyle 
How much you want to spend on kitchen renovations is causally related to your lifestyle i.e., how often do you use the kitchen. If you cook every day, then you need to place the appliances in a convenient place from where you can access them easily. On the other hand, if you cook occasionally, then this is not an important consideration. If you opt for more intricate designs, then obviously they will demand more complex installations and you will have to spend a hefty amount, whereas simple designs and installations will cost you a reasonable amount. So, choose your budget according to your lifestyle. 
Selection of Appliances and Cabinets 
A wide range of appliances and cabinets are available out there, but you cannot choose them without proper planning. You need to think about space availability, complex ductwork, wiring, plumbing, and making alterations on the wall. If you want to add new cabinets then do, consider the placement of the dishwasher and microwave oven accordingly. So, factor in all these points while going for kitchen renovations. Also, verify whether the floor has the capacity to withstand any heavy appliance and whether the wall is strong enough for new wiring and a pipe system. If you need to do some changes in the electrical system, then make sure to do them as per national standards of safety.
Keep the Ventilation in Mind  
Proper ventilation is crucial for the kitchen. Most experts recommend a range hood ducted to the outside. To make it effective, duct runs should be short and straight. Find out where the vent will terminate on the outside of the house.
Kitchen Flooring is important
Suppose if you are changing from vinyl to tile. Then you may have issues with elevation as tiles usually need another layer to harden the layer beneath the surface. In case you are changing the layout of the kitchen then do check out the flooring runs under the cabinets and appliances or you may end up with a hole to patch later.
Proper lighting is key
Ensure that ambiance lighting is there for general illumination. Recessed lights are usually adapted but you must install them in the right place inside your kitchen. The rule of thumb is to center a line of lights above the countertop nosing or else you may be shrouded in your own shadow.
So, these were a few factors that you must focus on while doing kitchen renovations. Also, make sure not to use cheap quality appliances, tiles, and other materials in the kitchen as they will wear off in no time. Always hire proper professionals for setting up all systems of your kitchen rather than going for DIY. 
Also Read: 5 Innovative Home Décor Trends to Watch Out for in 2018