Fashion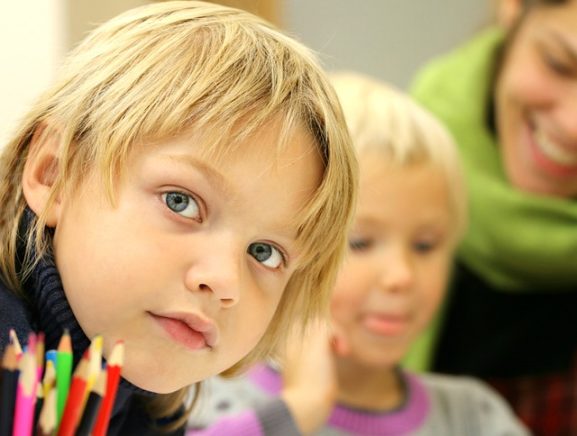 Top 10 Kids Hairstyles For Boys This Year
Read Time:
4 Minute, 36 Second
Little boys often have a unique, charming personality, and they always love to take it up a notch by opting for some of the coolest and trending hairstyles around the kids. There are lots and lots of chic and cool hairstyles for kids, and all you have to do is pick ones that go with the latest and ever-changing trends. From those short and spiky hairstyles to beautiful long layers, texture fades, line designs and hard parts, you have all sorts of options to get inspired from.
If you are also a trend follower and want to make sure that your kid gets the best boys haircuts 2019 even before the New Year sets in, we have a list of top 10 hairstyles that you may want to take a look at. Let's check out.
Side Swept, Long Layers
Just as you would have wanted, long layers are making a comeback this New Year as well. You can always sweep them all to a side, giving it a bit high and voluminous look. A casual flip is always appreciated, and your little man will love this new boyish look. You can add some wax or a styling gel so that it remains out of his face and gives a neat and charming look overall.
Wavy High Top Hairstyle
This high top hairstyle gets a new look with an all-new wavy style. Even though it is a high-maintenance hairstyle, the look is still worth it and will give a touch of style to your little one. You can go for a mid fade on the sides to make sure there is some balance between long and short hair, and, overall, it looks awesome. This classic and cool hairstyle will certainly give your kids a unique punch of style to flaunt this New Year.
Stylish Buzz With Surgical Lines
Buzzcut has been a stylish haircut for boys for ages, and it's not going away any sooner. However, this time around, the buzz has got a bit bigger on top, giving your kid a more casual and stylish look to flaunt. The curvy surgical lines on the sides make a statement and make this otherwise simple haircut flourish with a unique touch of style.
Classic Pompadour 
Pompadour hairstyle has been one of the most stylish traditional hairstyles for boys around that has its unique vibe and class. To give it an all-new touch this New Year, you can go for a faded clipper over comb and blend it through the entire transition. Clean taper at the neckline will complete the look to perfection.
Classic Crop Haircut With Modern Twist
This classic crop looks amazing with that modern twist on top. You have to ask the stylist to get a bit creative for achieving this look to perfection. There's a uniquely cropped fringe that you'd certainly love the most about this beautiful haircut. This new style twist will certainly ensure that your kid looks different from all those fellows at the playground.
Classic Combover Hairstyle
This classic combover look is more stylish and organized than any other hairdo on the list. The hair is kept short-to-medium length, and it is nicely combed over towards aside. The hair on the sides is kept short in length as well. Overall, it makes for a clean, textured and organized look that speaks volumes about its style.
Slicked Back Hairstyle With Side Part
A perfect side-parted look, this hairstyle is more formal than anything else. In fact, it has a classic touch to it as well. Just make sure that the parting on the side is neat and clear and achieve a perfect slicked back look with a styling product of your choice. A softer finish can be maintained by achieving the look with the help of scissors entirely.
Tapered Hard Parted Spikes
This hairstyle makes for a chic and unique look that is just amazing. The textured, organized combover requires you to use a high-quality styling gel for achieving a perfect sheen and finish. The hard part gives it a bit of definition, and you have to make sure there is a ¼" fade up on the sides. Besides, go for that crisp line up close to the ears.
Disconnected Undercut 
One of the coolest looks for boys. This beautiful hairstyle looks gorgeous with the completely contrasting hair lengths on the top and the sides. The key is to make sure that the top hair is not blended into the sides and rather kept disconnected to achieve the signature look. The hairstyles suit perfectly boys with long and straight hair. So, it would be best if you kept that thing in mind.
Textured Crew Cut
The crew cut makes for a perfectly clean hairstyle for boys. And when you add a bit of texture to the hairstyle, it looks even better. It's all short and nice on top as well as on the sides, and it looks, literally, amazing overall. Just remember, the sides are kept a little bit shorter as compared to what we have on top, but the difference should not be too evident either.
So, these are the best hairstyles for boys that you should consider before going for a haircut for the New Year. There are lots of cool and amazing options on the list, and you can go with just about any of them. Only make sure that you choose something which fits your little guy's personality to perfection.