Business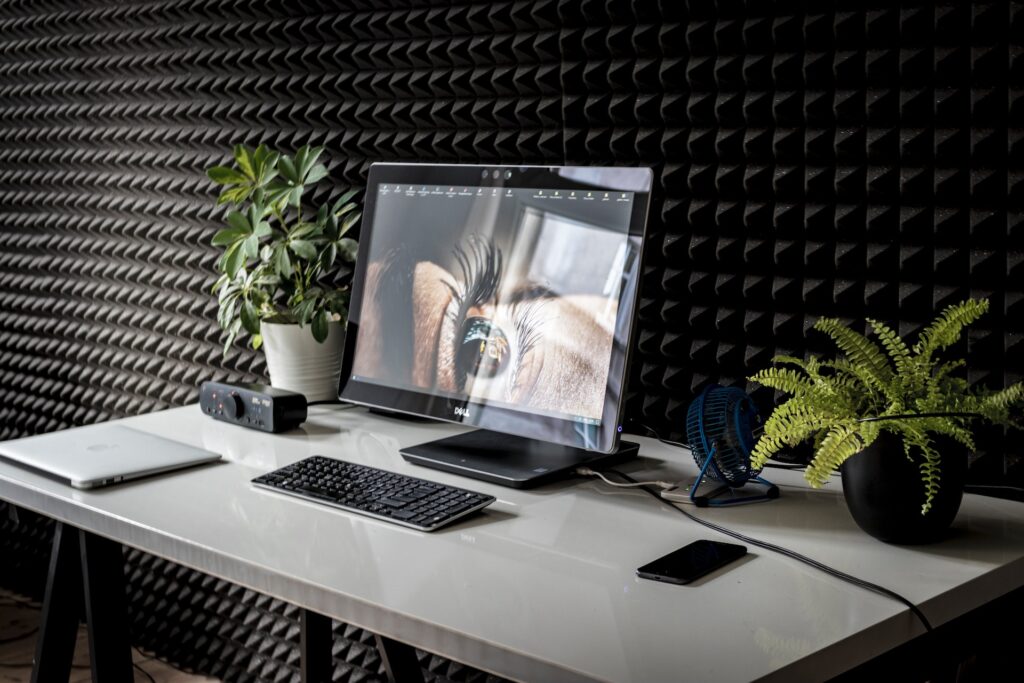 How Thin Client Computing Can Benefit Your Business
Read Time:
6 Minute, 0 Second
Thin Client Computing
Basically, thin client computing is a technology that provides a virtual desktop. This is done through a network connection to a central server. The server provides the software, data, and memory. The user can then interact with the server as if they were using a full PC.
Thin Client computing is a technology that combines the worlds of PCs and mainframes. It provides a virtual desktop instantly. It is designed to provide a low-energy, cost-effective alternative to traditional PCs.
Thin Client computing also provides users with a secure solution. Users are able to access their virtual desktops from anywhere. Thin Client solutions also provide user utilities, information recovery, and desktop repurposing functions. They eliminate the need to manage system assets and data storage.
Thin Client computing is a valuable option for businesses, particularly those that handle sensitive information. This data is stored in a secure data center, allowing for greater visibility and transparency.
Thin Client solutions also eliminate the need for local user applications. A central server houses the desktop environment, programs, and data. It also provides a central place for administrators to manage and monitor endpoints.
Thin Client computing is ideal for organizations that handle less CPU-intensive applications. It can save up to $50 per year on power costs per workstation. It also reduces downtime, which means employees are more productive.
Thin Client Computing also requires a strong network connection. A thin client can be a desktop, laptop, or mobile device. Typically, thin clients use 10 to 20 watts of power.
How Does Thin Client Computing Benefit Your Business?
Investing in thin client computing can have a number of benefits. Not only will it help prevent malware from compromising your systems, but it will also be less expensive to buy than thick client PCs.
Less Expensive to Purchase Than Thick Clients
Compared to thick clients, thin clients are less expensive to purchase, install and maintain. Thin clients are less costly because they do not require specialized hardware. They also cost less in licensing.
Thin clients are ideal for organizations that need to operate offline or have slow network speeds. They can also save space and are easy to set up.
Thin clients are also more secure than thick clients. They are less likely to be stolen and can be easily replaced. They also provide more control over the security of your data.
Thin clients can also be customized by individual employees. This gives them more control over the software they use. It also helps reduce IT costs. They are easy to set up and can be managed remotely. They offer a virtual desktop experience from any endpoint.
Thin clients are less expensive to install, maintain and upgrade. The software is also less expensive and can be licensed separately. They are also less expensive to replace when they are damaged.
Thin clients are a new technology, and they are more effective than thick clients. They offer a balance of performance and portability. They are easy to install and set up, and they can be used in a variety of environments. They offer a better user experience and a lower total cost of ownership.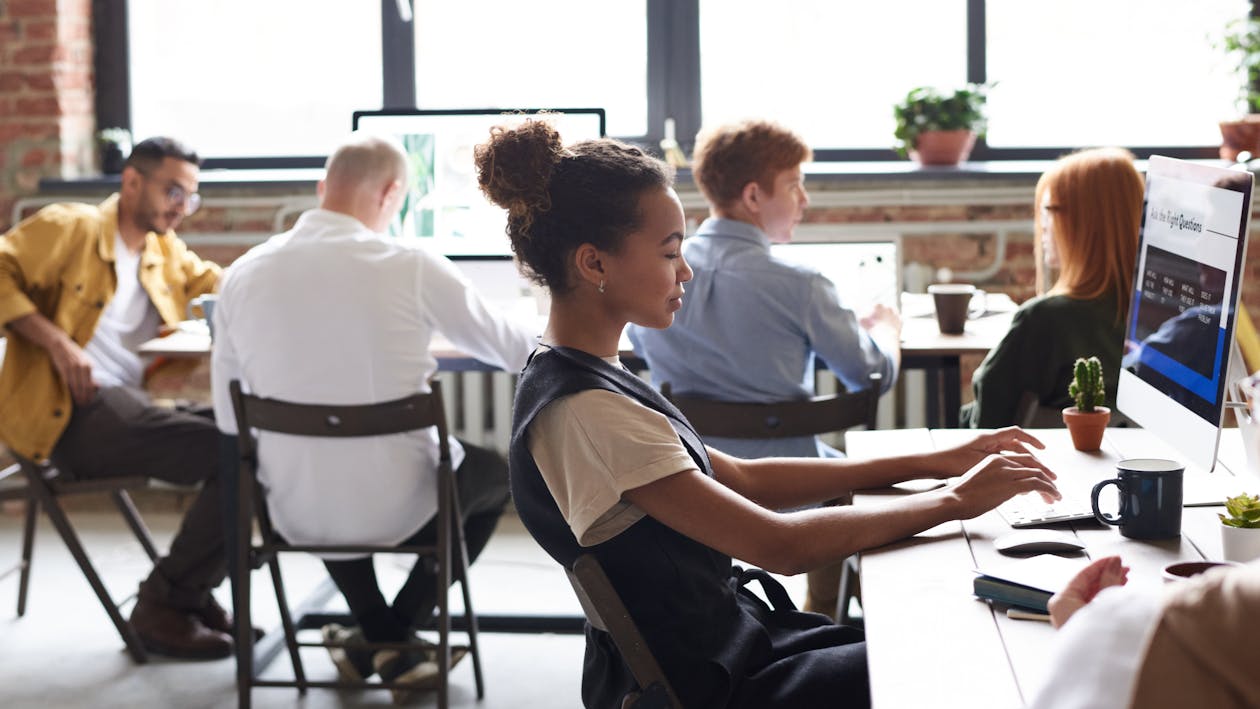 Compatible With the BYOD Trend
Increasingly, employers are embracing the Bring Your Own Device (BYOD) trend. In a BYOD environment, employees can use their own devices to access company information. These devices typically have the latest technology and may be equipped with features not available on company-owned devices.
Using a personal device at work allows employees to work more efficiently. It also reduces costs associated with maintaining and updating the devices. Employees also tend to take better care of their devices. This is particularly true for smartphones.
However, companies that adopt BYOD must take special precautions to ensure the security of their enterprise network. If a device is hacked, company information could be exposed. Companies also need to ensure that the device is protected from malware. If employees download applications on their devices, these applications may not be secure.
In order to prevent this from happening, employers should develop a plan that outlines how to protect corporate information from being misused. This should include security applications, cloud directory platforms, and policies that address BYOD security concerns.
The Bring Your Own Device movement was triggered by the exploding popularity of tablets. Tablets made it easier for employees to send information back and forth to the office. During this time, many businesses began blocking personal devices from the network.
Companies are also finding ways to address security concerns. For example, they may pay for cell and data plan services for employees' smartphones. This is much less expensive than purchasing devices.
Helps Prevent Malware from Compromising Systems
Detecting malware is one thing, preventing it from causing your computer to explode is another. The best way to do this is to educate yourself and your employees on how to spot malware and how to mitigate the same. Using a malware detection solution, like a firewall, is a great first step to ensuring a malware-free environment. The best part is that you can get started with a free demo of the best malware detection software in town. The software is easy to configure and can be used in a browser or by simply installing the right-sized malware detection application.
What Are the Benefits of a Thin Client Computing Solution?
Whether you're in the market for new Thin Client technology, or you're considering integrating Thin Client into your existing IT infrastructure, you need to consider the benefits that this solution can bring.
Reduced support costs
Investing in thin client computing systems offers organizations several benefits. They help streamline processes, increase productivity, reduce downtime, and provide remote workstation capabilities. These solutions can also save organizations money.
Energy Efficiency
Choosing energy-efficient thin client computing solutions can help your organization save money. It's also a way to improve your organization's environmental impact.
Longer IT Infrastructure Lifespan
Using thin client computing technology in your business can help you reduce the costs of operating and maintaining your computer systems. You can also save money on energy costs, reduce the risks of hardware failure, and gain improved end-user experience.
Address Graphically Intense Use Cases
Several industries are adopting Thin Client computing. These include banking, financial services, retail, education, and health care. Thin Client computing offers many benefits to organizations including lower costs, easier management, and secure information storage.
Improved Data Security
Enhanced data security is a key benefit of using thin client computing. Thin clients use server-side computing to streamline desktop endpoint devices. They offer a cost-effective and easy way to deploy virtual environments.
Also, Read About: Define Heuristic Virus and How to Avoid It!
Conclusion
Choosing the right Thin Client endpoint can make a huge difference to the overall performance, security, and OPEX of your business. A good guide will help you assess the key attributes of a Thin Client endpoint.
Thin Clients are used in several applications, including healthcare and data entry services. They are more efficient for multi-user environments and offer easy manageability. Typically, they have lower failure rates and longer life cycles than PCs. They also have HIPAA-compliant security protections.