Technology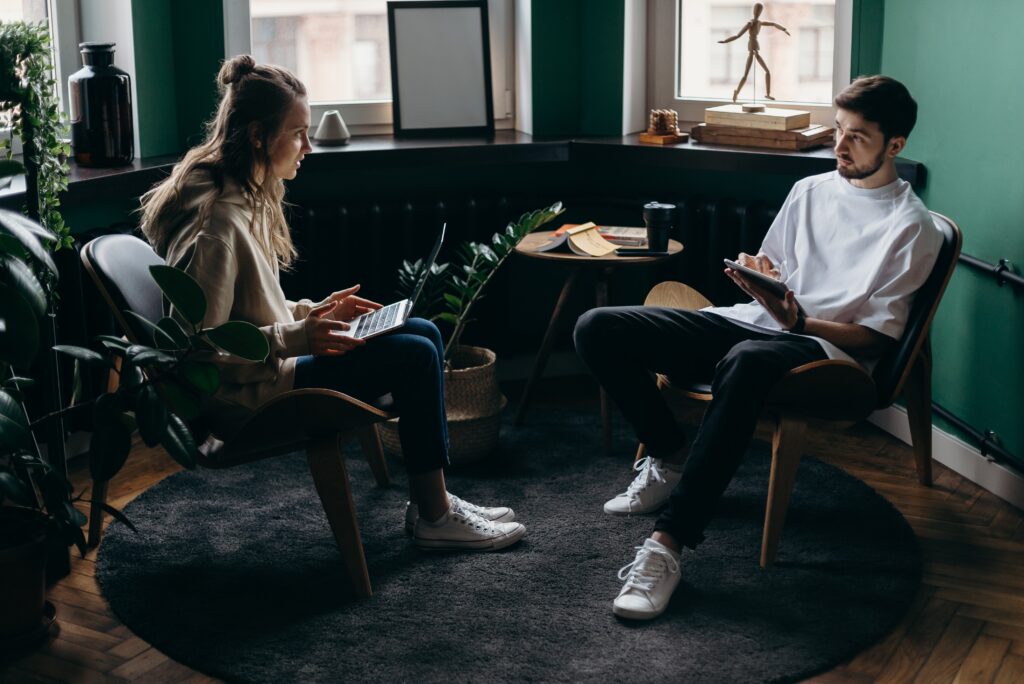 Know About Branch Networking And Other Related Terms
Read Time:
8 Minute, 27 Second
What Is A Branch Network?
A branch network is a virtual network of individual workstations used by distributed organizations to exchange data. The technology behind branch networks has evolved considerably over the last several decades. While client/server branch networks were originally based on PC LANs connecting to centralized servers via low-speed links, modern branch networks use multi-protocol routers to connect most branch locations to the centralized data center. Increasingly, branch network security has become an issue, and firewalls have been deployed to control network traffic.
Branch networks have many uses. They can be used to connect buildings across a large geographical area or outdoor premises. Some examples include large company campuses, university campuses, shopping malls, and military bases. Alternatively, branch networks are also used for multi-site companies, school systems, and other institutions. Stratus experts can offer advice regarding which type of branch network is right for your needs.
What Is Network Security For A Branch Office?
To protect your branch office's data, you must implement the right network security solutions. You should choose a branch gateway router that can support enterprise network security controls. Ideally, it will support zero trust security, which is based on the principle of never trusting anyone. Zero trust security means that every user that tries to access your network must be verified. Your branch network traffic must also route through a firewall. Unlike a traditional WAN, which routes all traffic through a central hub and data center, zero trust security ensures that your branch network traffic passes through the firewall. This is critical because traditional WANs cause bottlenecks and delays throughout the enterprise network.
Branch office networks are complex environments that pose unique challenges. The location of the branch office, its connectivity, and the number of people working on the network are all unique factors. These factors increase the risks of an attack. To combat this challenge, branch offices should consider restricting access, monitoring traffic, and employing other security tools. This approach can help prevent unauthorized access and prevent network attacks.
Essential Elements For Securing Branch Office Networks
Securing branch office networks is a critical part of business continuity and productivity. With increasing bandwidth demands and the growing number of devices connecting to the network, securing branch offices requires a comprehensive solution. A branch office security strategy focuses on maximizing network performance while minimizing interruptions and balancing complexity and bandwidth requirements.
Security Must Be Integrated With the Device, Campus Network, And Data Center Security
Managing the branch office network presents a unique set of challenges. The network is distributed, and there may be hundreds of employees across several locations. These factors increase the risk of attacks. In addition, network devices can be vulnerable. A branch office's network needs to be well-managed and protected to prevent user circumvention of security technologies and protocols. It must also have better visibility and monitoring capabilities.
Streamlining branch office network security requires careful consideration of bandwidth requirements. Bandwidth is critical to employee productivity and collaboration, and network speeds must be maintained. It is also important to account for the complexity of cloud applications, which can make the network expensive.
Bandwidth Needs
 The growth of branch offices increases bandwidth requirements. While a traditional WAN can handle the current needs of a branch office network, more bandwidth is required to keep pace with growth. In addition, the growing popularity of cloud applications puts an increasing strain on traditional network links. Video and voice technologies are also likely to continue to grow and require increasing bandwidth.
In general, a small business relying heavily on the internet requires 10 to 15 Mbps of bandwidth per employee. However, the amount of bandwidth needed depends on the amount of usage and types of applications. Casual internet activities may only require a few megabytes, while intensive web browsing and the downloading of large files will consume more bandwidth.
Humans Are Most Vulnerable To Attacks
 Staff is often the biggest threat to a branch office network, and these employees can be careless, inexperienced, or malicious. Mobility trends have made it easier for these staff members to make mistakes, and these risks can be exacerbated by cybersecurity threats such as phishing or social engineering. Additionally, if a cybersecurity incident does occur, staff may be less likely to report it, so it is essential to educate staff on how to prevent it.
Hackers have a wide variety of techniques and tools at their disposal. By using weak, reused, or simple passwords, these hackers can manipulate data. The number of ways they can gain access to your network has grown substantially over the past several years. This trend has also increased the risk of cyberattacks in schools. A report by Microsoft Security Intelligence found that 62% of malware samples come from schools.
CIA Triad Framework
 If you are looking for an approach to securing your branch office networks, the CIA Triad framework may be the answer. This framework blends three fundamental concepts in information security: availability, confidentiality, and integrity. It can be used to plan, develop, and execute a quality security program. However, it has limitations that must be understood before implementing it.
The CIA triad is an essential guide for any cyber security strategy and can be used to secure networks and related technological assets. Given the growing global prevalence of computer systems, it is essential to address information security challenges.
Challenges In Implementing Secure Branch Networking
When it comes to security, branch networking presents a number of challenges. These include cost, complexity, monitoring, and security. Let's take a closer look. If you're looking to implement secure branch networking in your organization, you need to be prepared for the challenges that you'll face.
Cost
The cost of Secure Branch Networking infrastructure varies, depending on its size, bandwidth and security. It is best to use a solution that will give total peace of mind to users and can provide complete protection for data and applications. It should also support advanced security features and technologies, including multi-side certificates, TLS 1.3 encryption, and boot and BIOS passwords.
With the increasing use of cloud-based services, IoT devices, and SaaS applications, branch office connectivity is increasingly important. Backhauling branch traffic to the corporate data center is inefficient and often affects the performance of applications. Additionally, different branch offices have different connectivity needs. The security and performance requirements of each branch office must be taken into account.
Complexity
When implementing secure branch networking, organizations face a number of challenges. First, they must account for increasing bandwidth demands, which are essential to productivity and collaboration. Second, they must consider the increasing complexity of cloud applications and the number of devices connecting to the network. Finally, they must be able to manage traffic and prioritize services without disrupting internal operations.
A cloud-based framework helps organizations address these issues while saving money and time. It can help automate network security operations by integrating branch network security with network security in data centers and campus locations. Moreover, cloud-based infrastructure lets branch offices forward traffic to centralized resources that enforce security policies. This eliminates the need for IT personnel to physically visit each branch location.
Security
With the growing number of connected devices, the security posture of branch offices is at risk. Security breaches and attacks are becoming increasingly sophisticated and more frequent. Moreover, branch offices are a critical point of vulnerability, as they expose an entire enterprise to external threats. Unfortunately, securing branch networks is not an easy task. While the threat landscape has become more complex, IT professionals have been working to address it by introducing a variety of security appliances to the branch. These appliances may have overlapping functions or come from different vendors, which can be a huge challenge in securing the branch network.
Security breaches can be prevented by timely detection, which is critical because every minute the attackers spend infiltrating the enterprise can give their attackers an advantage. In addition, it is difficult for IT teams to enforce security policies for every application, which complicates the security management of the branch network. Therefore, it is imperative that modern branch networks have intelligent security capabilities and provide secure, uninterrupted connectivity to cloud-based applications. These new types of networks should also reduce deployment times and minimize costs.
Monitoring
One of the greatest challenges of implementing Secure Branch Networking (SBN) is the monitoring of branch network traffic. This is a challenge that requires a robust network security platform to enable transparent identification, classification, and protection of all endpoints. As endpoints are usually the weakest link in a network, a solution for SBN must provide automated access controls and anomaly detection.
In addition to monitoring challenges, a secure branch network architecture must ensure high availability, and transparent connectivity, and mitigate zero-day threats. As a result, it is important for branch network administrators to find good network monitoring tools that go beyond basic metrics and present data in a user-friendly format. This will help them to identify problems and risks in remote locations quickly and accurately.
Manageability
Managing security within branch offices can be a complex task. Branch offices are typically home to dozens of people, all of whom have access to the network, which can increase the risk of a security breach. To counteract this, modern branch networks should be intelligent, offering uninterrupted, secure connectivity to cloud applications. They should also be able to support changing traffic patterns, IoT devices, and other security needs.
SD-WAN solutions are one option for branch networking. They offer centralized management and dynamic network access control for branch locations. They should also support policy-based security controls. These capabilities are critical to ensuring that branch offices remain productive.
Also Read: How Thin Client Computing Can Benefit Your Business
Conclusion
When designing branch networks, it is important to focus on the customer experience. A customer-centric approach can improve employee retention, increase profitability, and reduce risk. This approach also enables branch network managers to focus on areas where improvement is needed most. In addition, it allows them to take advantage of valuable insights provided by front-line employees and continuous consumer feedback.