Business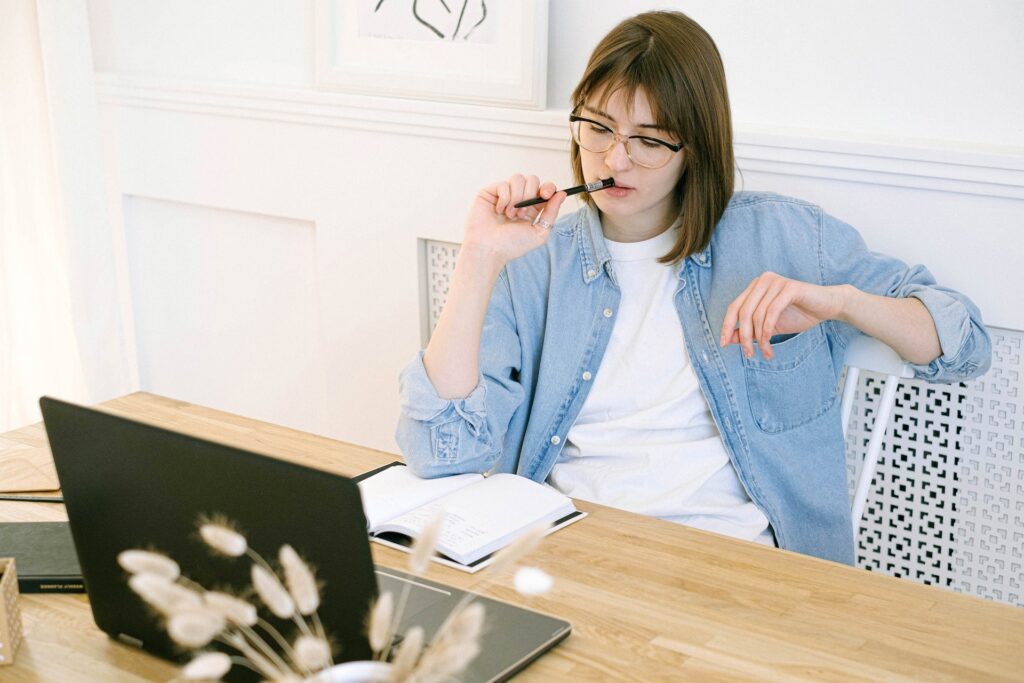 Tips For Creating A Small Business Blog
Read Time:
4 Minute, 12 Second
If you're a small business owner, there's no better way to promote yourself than through content marketing. A blog can be a great way to connect with customers and build trust in your brand. But creating a successful blog takes more than just setting up an account and posting your thoughts—it takes strategy. You need to know what type of content will engage your audience, how to stand out from the competition, and how to ensure that the time spent creating content is worth it. In this blog post, we'll explore some tips for creating successful small business blogs that will help you reach your goals and grow your customer base. Read on for more information!
Why You Should Have A Blog For Your Small Business
If you have a small business, you should definitely have a blog! Here are four reasons why:
A blog can help you attract new customers.
If you write interesting and informative blog posts, potential customers will be more likely to find your small business when they search for related terms online. And once they land on your website, they may be persuaded to buy your products or services.
A blog can give you a competitive edge.
Blogging can help you stand out from the competition since most small businesses don't have blogs. By providing valuable content on your blog, you'll show potential customers that you're an authority in your industry—and that they can trust you to provide them with quality products or services.
A blog can help you build relationships with customers and other businesses.
When you interact with readers in the comments section of your blog, or when you collaborate with other businesses on guest posts or joint ventures, you're building important relationships that can benefit your small business in many ways. These relationships can lead to new customers, valuable partnerships, and even helpful referrals.
What Topics To Write About For Your Small Business Blog
There are a few things to consider when deciding what topics to write about for your small business blogs. First, think about what your target audience is interested in. What are their pain points? What solutions can you offer?
Another thing to consider is what kinds of content will help you achieve your business goals. Are you looking to attract more customers? Drive traffic to your website? Boost SEO? Choose topics that will help you accomplish those goals.
Finally, make sure you have a good mix of evergreen and timely content. Evergreen content is the kind of stuff that will always be relevant, like how-tos and listicles. Timely content covers hot topics or current events related to your industry. Both are important for keeping readers engaged and coming back for more.
How Often Should You Post To Your Small Business Blogs?
As a small business owner, you may be wondering how often you should post to your blog. The answer to this question depends on a few factors, including the purpose of your blog and the amount of time you have to dedicate to it.
If your blog is meant to be a source of information for your customers or clients, then you'll need to make sure that you're posting regularly enough to keep them informed. Depending on your industry, this could mean posting once a week or even multiple times per day. If you're not sure how often you should be posting, start with once a week and increase the frequency as needed.
On the other hand, if your blog is more for branding purposes or to generate leads, then you can get away with posting less frequently. In this case, aim for at least one post per month so that people will still remember your business when they come across your content.
No matter what the purpose of your small business blog is, the most important thing is to be consistent with your posting schedule. This means posting at regular intervals (whether that's daily, weekly, or monthly) so that people know when to expect new content from you.
Your small business blogs are great platforms to connect with your audience and share valuable information. But how often should you post to your blog?
Also Read: The Top 7 Affiliate Marketing Tools for Your Success
Conclusion
The answer to that question depends on a few factors, including the purpose of your blog, the amount of content you have, and how much time you can dedicate to creating new content. If you're blogging for the sole purpose of promoting your business, then you'll need to post frequently in order to stay top-of-mind with your audience. However, if you're also sharing valuable information and insights on your blog, then you can get away with posting less often. The key is to strike a balance between promoting your business and providing value for your readers. If you can do both, then you'll be able to keep your small business blog fresh and engaging without overwhelming yourself with too much work.