Technology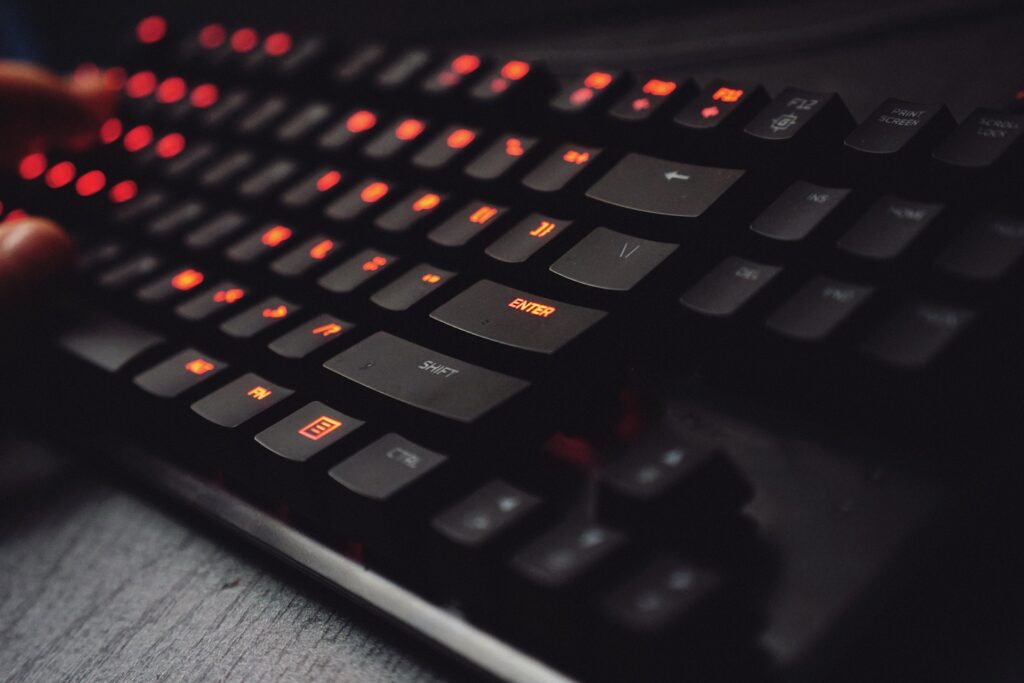 What is a 60 Percent Keyboard ?
Read Time:
4 Minute, 18 Second
If you're a fan of mechanical keyboards, then you may have heard of the 60 percent keyboard. This type of keyboard offers a unique and compact take on the classic computer peripheral. But what exactly is a 60% keyboard? How do they compare to other types of keyboards? In this blog post, we will explore the world of 60% of keyboards, including their advantages and disadvantages compared to full-size models. We'll also discuss who might benefit most from using one and where you can find them. So if you're looking for a unique typing experience that's both convenient and portable, read on to learn more about the world of 60% keyboards.
What Is a 60 Percent Keyboard?
A 60 percent keyboard is a compressed keyboard that omits the function row, navigation keys, and numpad. This smaller form factor allows for a more ergonomic and efficient layout by bringing the keys closer together. This reduces wrist fatigue and makes it easier to reach all the keys without having to stretch your fingers. Additionally, it takes up less space on your desk, which can be beneficial if you have a small workspace.
Keyboards of this size are often used by professional gamers and typists who value the form factor, portability, and convenience over having all of the extra keys.
The Benefits Of Using a 60% Keyboard
A 60 percent keyboard is a great option for anyone looking to save space on their desk or who wants a more minimalist setup. They're also popular with gamers and people who type a lot, as they can be easier and faster to use. Here are some of the benefits of using a 60% keyboard:
They're more compact than full-sized keyboards, so they take up less space on your desk. This can be especially beneficial if you have a small workspace.
They typically have fewer keys than full-sized keyboards, which can make them simpler and easier to use. This can be especially helpful if you're new to using a keyboard or if you don't need all the bells and whistles that come with a larger model.
They often come with backlighting, which can be helpful in low-light situations or if you want to add some extra style to your setup.
They tend to be more affordable than full-sized keyboards, so they're a great option if you're on a budget.
Is 60 Percent Keyboard Good For Gaming?
60% keyboards are becoming increasingly popular among gamers, as they offer a more compact and convenient form factor. But is a 60% keyboard actually any good for gaming?
The main advantage of a 60% keyboard for gaming is that it takes up far less space than a full-sized keyboard. This can be a huge benefit if you have limited desk space, or if you simply want to declutter your gaming setup. In addition, many 60% of keyboards come with built-in macro keys which can be programmed to perform complex in-game actions with just a few presses. This can give you a significant advantage over your opponents.
However, there are also some drawbacks to using a 60 percent keyboard for gaming. One of the biggest is that you lose the dedicated number pad found on full-sized keyboards. This can make certain games (such as RTS and MMOs) more difficult to play, as you won't have easy access to all of the essential hotkeys. Additionally,60% of keyboards can be more expensive than their full-sized counterparts, so you'll need to weigh up the pros and cons before making your decision.
How To Choose The Right 60% Keyboard For You
When it comes to choosing the right 60% keyboard for you, there are a few things you'll want to keep in mind. First, consider what type of switch you prefer. There are three main types of switches: mechanical, optical, and rubber dome. Each has its own benefits and drawbacks, so it's important to choose the one that best suits your needs.
Next, think about what size and layout you want. 60% of keyboards come in a variety of sizes and layouts, so it's important to find one that fits your hands and typing style. Lastly, consider your budget. 60% keyboards can range in price from around $50 to over $200, so it's important to find one that fits your budget. Once you've considered all of these factors, you should be able to narrow down your choices and find the perfect 60% keyboard for you.
Also Read: The Top 7 Affiliate Marketing Tools for Your Success 
Conclusion
In conclusion, a 60% keyboard is an excellent choice for those who are looking for a compact and lightweight mechanical keyboard that offers plenty of features. It is also perfect for gamers and professionals who need to have all their favorite shortcuts close at hand, while still having the versatility of full-sized keyboards. With its slim profile and easy portability, this type of keyboard can be a great addition to any setup – no matter what your style or preference may be!