Business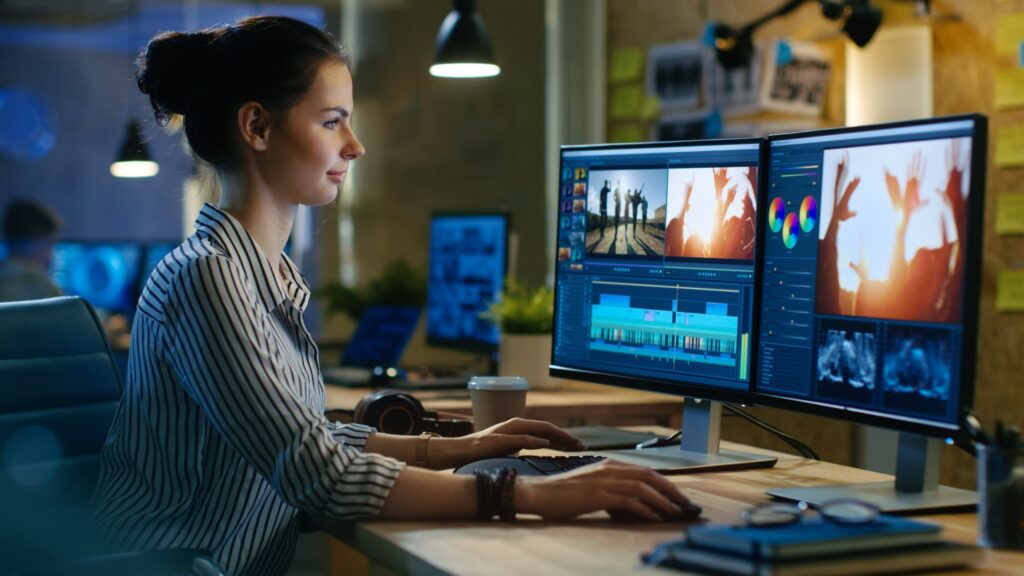 Should Your Business Outsource Video Editing? 7 Reasons Why
Read Time:
4 Minute, 58 Second
Outsource Video Editing is an excellent idea if you don't have the time, staff, or expertise to handle this task on your own. You can spend your time building your channel, business, or brand, rather than spending hours editing videos. An expert will be able to provide a superior editing job within a faster timeframe. Plus, you will save money! In addition, outsourced video editing is faster than in-house video editing, so your videos will be released more quickly than ever.
Video Outsourcing
With recent technological advances, video and video editing are now one of the leading ways in which companies promote their businesses and services. However, not all companies have the resources or the staff to create content that is professional enough to be shown as marketing tools. By deciding to outsource video editing, businesses can save themselves a lot of hassle and unnecessary stress.
In this article, we will go through the 7 reasons why you should consider outsourcing your video editing and the benefits of doing this. Read on to find out more.
1. Effective Storytelling 
When it comes to video and the process of editing. It's important that your content is conveying a message or trying to tell a story. Your viewer can easily be drawn into the cinematography and the message behind it with the help of some clever editing. The story needs to have a defined beginning and end with a coherent middle part. Professional video editing services will be adept at creating a narrative within the video and maximizing it to get across your message. They may even be able to offer a fresh and new perspective that you previously hadn't considered.
If you want to inquire about how to outsource video editing, take a look at https://freeup.net/hire/video-editor/ to see how experts do it.
2. No In-House Software Investment
Professional and expertly edited videos aren't something that can be copied and pasted together. Creating a video that has been professionally crafted will often depend on using expensive software and plug-in packages.
This software can often be subscription services or one-off charges that can run into hundreds of dollars. If you aren't planning on using this software regularly, it could be an unnecessary cost and purchase for your business.
3. Being Able to Repurpose Content  
Having ample content to broadcast across various social media channels and platforms can often feel like an endless struggle to keep up with. A great way to navigate this is using parts of videos and breaking them down into shorter and more succinct segments. It means that you're able to repurpose and reuse content much more easily and have a surplus of media waiting to go for your channels. This also leads to less time having to think up and shoot more content. An experienced video editor will be able to harness the power of those shorter clips. They will know exactly where to break down the content and segment it into punchy sections. They are better for teaser clips if you are trying to generate excitement for an impending launch or new range. As well as reusing them for a blog post or infographic.
4. Excellent Videos Translate into More Profit  
Using videos as marketing tools is a surefire way to entice and attract potential customers to your brand or company.  This will translate into a revenue stream or funnel customers directly to you, meaning your profits will grow from having this content online. This is why it's integral to demonstrate your company in the best possible way. With a professional finish and a marketable concept surrounding your video. That means you can rely on receiving the best video editing outsourcing if you take the time to research.
5. It Allows You to Focus on Other Aspects of Your Business
It's undeniable that shooting top-quality videos takes a lot of time and brainstorming. If you don't have a full-time editing team within your business. It means pulling people off other projects and dedicating a lot of energy. This can impact the amount of productivity in other areas of your business if you are having to consider videos as well. Looking at how to outsource video editing. Allows you to focus on the parts of your business that need taking care of and leaves the editing to an expert.
6. Freedom to Explore Creativity with Other Video Editors
A benefit of outsourcing your videos means that you are under no obligation to work with the same video editor every time. It's ideal if you find a reliable one that you're happy with. By taking a look at how others respond to creative briefs and tasks, you can take some of this on board for the next time.
How to Outsource Video Editing: What Next?
We hope this article on the 7 reasons why you should choose to outsource video editing has given you plenty to think about. There's no reason to feel anxious about relying on a professional to edit and put together your videos. Do your research and find the right editor for the job you had in mind. You'll never think to edit your own videos again.
Also Read: How To Save a Video From Facebook Messenger
Concluding
When selecting a video editor, you should make sure that you choose someone with good communication skills. Your editor may live in a different continent or country than you, so it is essential to communicate effectively. You should also look for someone with a positive attitude. A passionate editor will deliver better results. Outsourcing Video Editing will save you time in the long run. It will also ensure the quality of the final product. So, when considering outsourcing your video editing needs, make sure to consider these points when selecting a company.
If you enjoyed this article, check out our previous blog posts!