Hot Topics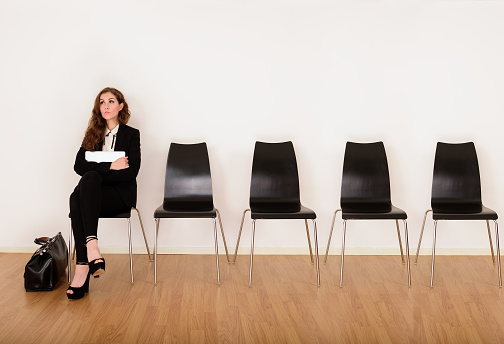 Professional Etiquette- How to Dress Up For A Job Interview
Read Time:
3 Minute, 50 Second
It is said that "dress how you want to be addressed," so when you want respect from the sections of society, you must be dressed well for it. A proper dressing sense is all it takes to get along well on every occasion. The first impression may not always be the last, but it made a strong impression upon the onlookers. There must be intellect dressing rules for every occasion that people must follow to impact other people's minds positively. From personal partying moments to workplace routines and interview, there are a few dress code followed by people worldwide.
If you don't dress properly, the chances are high that you might not impress your other fellows. From choosing highly glamoured Indian style dresses for wedding occasions to keeping it low for fun parties with friends, from attending a funeral to sleeping at night, people have the sense of dressing ready for every important and not-so-important occasion as well. When it comes to attending private occasions, one can choose a dress according to their choice. Still, when it comes to dressing for professional reasons, dressing sees many colours amongst the experts.
Here are the top few things to keep in mind while dressing up for a job interview for both male and female candidates:
Keep Your Position In Mind.
There are many different jobs available for both genders in the world. You need to know what job you are interviewing for and then dress accordingly. A software engineer cannot wear a Kurta-pajama to an interview, but a writer can. Similarly, a teacher cannot wear fitted jeans and t-shirts to interviews, but tech-support professionals can. So the primary focus remains on the designation you will be chosen for. 
Formals Are Not A Necessity Anymore In Some Cases.
The stigma attached to being dressed formally in job interviews is fading away slowly. Instead, the top officials prefer people with a casual yet intelligent approach towards working in their companies. So both men women can dress informally but in a dignified manner.
Choose Colours Wisely.
 Even if you look good in them, wearing vibrant and loud colours to interviews might not always be the best option. Often, it's the simple and soft colours that are preferred at workplaces, and wearing them to such interviews can positively affect the candidate's selection for the role applied for. Black, white, and light blue are colours that are never out of fashion and look sober. 
Be Neat And Clean.
If you wear a dress with a high price tag that is not properly cleaned, then the whole effort is wasted. So the idea is to wear neat and clean outfits, properly ironed, and carry an elegant charm within itself that makes you look enigmatic.
Take Care Of The Smallest Of Things.
 Dressing properly does not define wearing only a shirt and pants or a Salwar suit in the case of girls. A proper dress code is complemented by everything you put up on your whole body from top to toe. The hairdo should look good. You need to wear socks that people notice and a tie that does not shine too much. The shoes cannot be flashy- every minute detail needs to be taken care of in job interviews.
Jobs aren't easy to get these days; moreover, if you are not overly qualified or overly experienced. The big giants in the employment industries think they are not hiring a human but a robot who does everything perfectly. Many cases were reported by the Human Resources department of companies that rejected applicants because they did not dress properly for their interview sessions. There is a certain professional etiquette that a candidate must follow to impress the panel of interviewers. This applies majorly to freshers in any category who looks up to take a job. Of course, the one who has talent does not need a 'dress to impress. But it plays a major role in building the reputation of an individual in their workplace. Sometimes not following the dress code in some corporate offices costs the employees their job.
Also Read: Look Sizzling & Sauvé in Indian Abaya Style Salwar Kameez
It is not only limited to the corporate world employees to dress appropriately but applies to every human in the world. From school going kids to the army officers, everyone has a designated dress code for their purpose. That is followed worldwide to maintain a discipline amongst the people. Dressing properly also boosts self-confidence within a person. As it's said popularly, "the most beautiful thing you can wear is confidence."