Business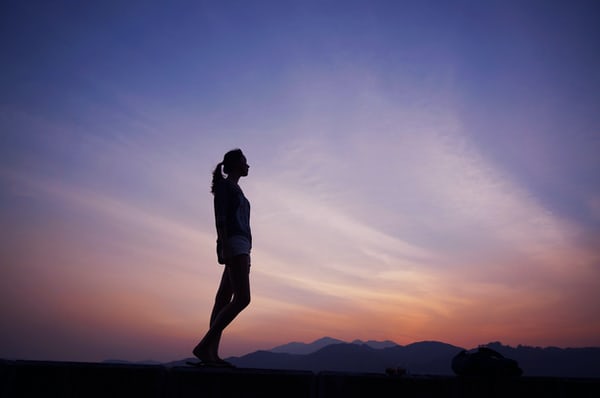 15 Inspirational Quotes From The Most Successful Leaders
Read Time:
4 Minute, 11 Second
As we all know, inspiration comes from the most unexpected experiences of life. Not only from self-proclaimed thoughts and instances but by following the lives of people who have achieved greater heights in life, we all can get inspiring ideas to flourish in our lives. It is not easy to attain a top position in any field, neither it is easy to sustain the position for long. "With great power comes greater responsibilities," as is evident in every powerful position acquired by individuals; those who can do that with calmness and with a poised attitude are designated as leaders.
Their lifestyle is inspirational in many ways, and the words they say inspire the lives of millions of people to achieve their goals in life. We need to follow Motivational quotes of leadership that inspire us to ensure that we get to utilize their wisdom in a manner that benefits us in every way possible
Here are 15 such Motivational quotes by the leadership which will help you focus on your life goals in a positive outlook.
1. Mother Teresa
 "I alone cannot change the world, but I can cast a stone across the water to create many ripples."
2. Oprah Winfrey
 "if you look at what you have in life, you will always have more. If you look at what you don't have in life, you will never have enough."
3. Mark Twain
 "Twenty years from now, you will be more disappointed by the things that you did not do than by the ones you did do, so throw off the bowlines, sail away from safe harbor, catch the trade winds in your sails. Explore. Dream. Discover."
4. Michael Jordan
 "I have missed more than 9000 shots in my career. I have lost almost 300 games. Twenty-six times you have been trusted to take the game-winning shot and missed. I have failed over and over and over again in my life. And that is why I succeed."
5. Vincent Van Gogh
 "if you hear a voice within you say, 'you cannot paint,' then by all means paint, and that voice will be silenced."
6. John Lennon
 "When I was 5 years old, my mother always told me that happiness was the key to life. When I went to school, they asked me what I wanted to be when I grew up. I wrote down 'happy.' they told me I did not understand the assignment, and I told them they did not understand life." 
7. Bob Dylan
"What is money? A man is a success if he gets up in the morning and goes to bed at night and in between does what he wants to do."
8. Helen Keller
 "When one door of happiness closes, another opens, but often we look so long at the closed door that we do not see the one that has been opened for us."
9. Leonardo Da Vinci
 "I have been impressed with the urgency of doing. Knowing is not enough; we must apply. Being willing is not enough; we must do."
10. John Quincy Adams
 "If your actions inspire others to dream more, learn more, do more, and become more, you are a leader."
11. Herbert Swope
 "I cannot give you the formula for success, but I can give you the formula for failure, which is: try to please everybody."
12. Sam Walton
 "Outstanding leaders go out of their way to boost the self-esteem of their personnel. If people believe in themselves, it's amazing what they can accomplish."
13. Theodore Roosevelt
 "the best leader is the one who has sense enough to pick good men to do what he wants to be done, and the self-restraint to keep from meddling with them while they do it."
14. Jim Rohn
 "The challenge of leadership is to be strong, but not rude, be kind, but not weak, be bold, but not bully, be thoughtful, but not lazy; be humble, but not timid; be proud, but not arrogant; have humor but without folly."
15. Bill gates
 "leaders need to provide strategy and direction and to give employees tools that enable them to gather information and insight from around the world. Leaders should not try to make every decision."
Also Read: The Measure of Victory: How to Be a Successful Person in 5 Steps
Inspiration does not necessarily mean following the footprints of the leaders or successful people in any field. It straightforwardly means anything that helps you build a stronger connection with your inner self. Whatever you are going through in your life will shape into something for better outcomes. But one thing that one cannot ignore is the experience that the leaders face while reaching the top heights. That surely increases their knowledge in guiding their successors in showing them the right paths towards achieving success. we need to follow Motivational quotes of leadership that inspire us to ensure that we get to utilize their wisdom in a manner that benefits us in every way possible.