Business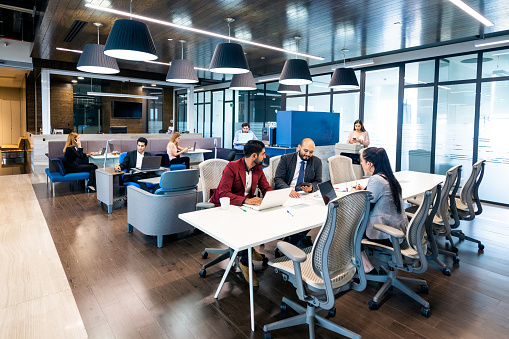 5 Ways to Improve Productivity With Virtual Office
Read Time:
3 Minute, 48 Second
A virtual office signifies that the world is heading towards digitally satisfying growth and will achieve greater heights in years to come. People often confuse the idea of a virtual office with that of setting up a business online. To make it clear, a virtual office does not necessarily mean you are selling your products online only, or it can be said that it is not only limited to online transactions. In reality, a virtual office means shelling out your services to the common people without actually doing up an infrastructural space for your business. A virtual office can be operated both in teams and single-handled by people who are advanced technologically. It can be availed in online and offline forms across the world. It can prove an easy resource to bring clients (and employees) for your services from every corner of the world. And matches with the "work from home" category, which improves work from home productivity to some extent.
Let us explore the top 5 ways on how to enhance business productivity by possessing a virtual office:
Set Targets, Fulfill Them On Time.
In any work atmosphere, we need to fulfill targets set by our concerned administrative areas. Without a goal, any task seems incomplete, so people wander on how far they need to go. So the ones working in a virtual office must set targets to accomplish the goals they want to achieve in their business perspectives. 
Save The Time And Improve Work From Home Productivity
The wastage of time in real-time offices is an issue that the corporate houses face at higher rates. When you are working in a virtual office the colleague's distractions and conveyance timings are cut short. Unlike a real office, you need not get dressed up and travel along a time-taking journey to reach your office destination. So, people can utilize the extra time to be more efficient in their workings regime.
Seek The Best.
 It is very obvious that if you hire people of higher rank, you have to pay them more, in addition to that you may not always get the best employee for your work purpose near your official area. So, in the case of work from home, the employer can hire the best-fitting person for any job. They don't have to be at an office physically because they are doing it from anywhere in the world.
Make Sure You Communicate Well.
 Healthy communication is very apprehensive in terms of getting befitting outcomes in your services. The more you can communicate with your clients and employees, the more productive results you expect from them. If you make blunders in communicating with them, they might not understand what you want from them. This means that they won't do what you want. So, make sure you answer all their queries on time and regularly as they cannot attend your place if they face any emergency in their work.
Also Read: 6 Benefits Of Letting Employees Work From Home
Keep It Simple Yet Fulfilling.
Many marketers go for complex schedules and shape up of events related to working in a virtual team. They tend to think that the more they make it look not easy, they might extract more benefits out of it. But it is not the case when your business is running in a virtual world. It is important to keep it simple or at least make it look simple for the employee's eyes.; otherwise, they might not feel the enthusiasm to take up difficult tasks and complete them. As there is no ruling-of-the-boss scene in the virtual office environment, there can be employees who don't take up the works on a serious note. So, the simple yet fulfilling agenda might work more in this case.
There is no shame in accepting that we live in a lazy world where modern technologies are moving fast. Though it has its benefits to be accurate, sometimes it is harmful to us in some ways too. The digital market faces many disregards in terms of shelling out a business to its seekers. There are many reasons to take the virtual office route, like work from home improving productivity. The link it provides with people from all over the world is a big reason so many marketers do this. Moreover, it is beneficial for small-time marketers as the whole budget of maintaining a physical office mulls down to zero investment policy. So, the trend that people are following nowadays is that virtual is a new reality.