Lifestyle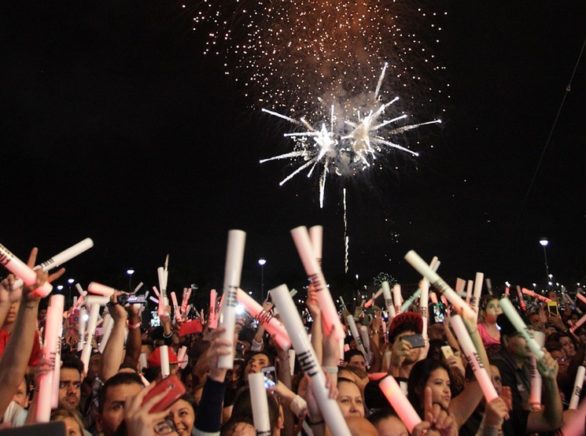 What You Must Know About Planning A South Florida Event
Read Time:
5 Minute, 25 Second
If you live in the South Florida area, you are most likely aware of the limitless options you have when trying to find an event venue. It is not to say that it is a bad problem, but sifting through an endless amount of options can be difficult and daunting at times. From the beach and concert halls to studios and corporate settings, there is really a plethora of choices that you have when you are coordinating events in South Florida.
Planning a South Florida event can be a daunting task, but with the right tools and resources, it can be a fun and successful experience. Start by identifying your event's purpose. What do you want attendees to learn, experience or take away from your event? This will help you create a focus for your planning process. Plan your event around your target audience. Who will you be inviting to your event and why? Knowing who your audience is will help you select the right location and programming.
It is important to identify the who, what, where, and hows of your event needs. Who is the event for? What is the purpose and mission of the event? Where are the perfect locations for this event? And how are you going to coordinate the logistics for the event to be a success? These are all questions that should be at the forefront of the mind of whoever is planning the event. Also, keep in mind the geographic location! South Florida is known worldwide for the amazing events that take place in the area. Miami, in particular, has high regard and reputation for luxury, amazing events, warm weather, and style.
South Florida events are world-renowned. Act accordingly! Also, think about the events that you have been to. What was your overall experience? What would you want to emulate from what you have seen? Let's go down the list and talk about what you should be expecting if you are planning events in South Florida.
1. Weather
If you have spent any amount of time in South Florida, you know how unpredictable and spontaneous the weather can be. It can go from a nice quiet, sunny day to an absolute monsoon in minutes, and then just when you start thinking that you should have brought a floatation device with you, the rain stops, and it is beautiful again. Events in South Florida can seem like a fantastic idea at first, but if your event takes place during the rainy summer season, you might want to have a backup plan. Consider a venue that offers both indoor and outdoor options. There are many places that offer a nice inside event space but also have a patio or outside seating area as an option. Many country clubs and banquet halls offer this. Plan accordingly and keep constantly updated on weather patterns in your area.
Things down in South Florida change rapidly, so always keep in mind that the weather can make or break the success of your event. If you cannot lock down a venue with both inside and outside arrangements, there is a number of options to ensure your outside event can protect guests from the elements. Tenting is always a great option, and now there are tons of sophisticated tents made available. From small to large, there is an option for any event size.
Many of them offer air conditioning options and ventilation in these new tents. They are light years ahead of where they used to be. Many even offer electricity and television options! If you cannot get a tent or you can also look into canvass awnings. They will repel rain to a certain extent but are also great for blocking harmful UV rays and will stop people from getting sun damage. The shade is always in high demand in South Florida. So make sure that you and your guests are covered, no pun intended.
2. Space
When compared to some of the other regions and cities in the United States we are pretty lucky down here on the southern tip of Florida. You will find that South Florida is a lot more spaced out and open than, let's say, New York City would be. Larger venues are a little more inexpensive down here. You get more bang for your buck while not sacrificing quality. Figuring out space is actually one of the simpler organizational tasks when planning an event, in theory. Keep a solid count of how many people will be attending the event and you can adjust accordingly and ensure everything goes smoothly. Space also includes having chairs, tables, and whatever other necessary furnishings you need.
3. Amenities
Depending on what kind of event you are planning, whether it be a wedding, banquet, corporate event, or even a birthday, having the proper amenities is vital to the success of your event. Food and beverage is usually a huge topic of discussion amongst your event guests. Amazing food and beverage can really take a great event and make it unforgettable. Something to keep in mind is that you have the right budget for something like this. Food gets expensive, and if you happen to have an open bar where a cost is paid upfront so your guests can drink at will during the event, you are looking at things potentially getting pricey.
The situation and event type always dictate. Make sure you get into contact with a professional. Reliable and experienced catering service who has been there and done that. Most catering companies will let you sample the menu and pick and choose what to offer the people at your event. Be flexible and understand what the overall mission is for your event and things will be easier to piece together. If you are hosting a wedding. Check with the venue and see if they offer packages and bundle deals that will make the organization and planning a little easier. Most venues shave solid relationships with caters that they have used for years, so ask, and you shall receive!
Planning South Florida Events can be a stressful and demanding task. The important thing is to keep your end goal in mind and understand the need to be fluid and flexible. Nothing ever goes 100% according to plan so keep that in mind. With the right questions, you can set yourself to a successful and meaningful event that will have people buzzing and talking about the event for years to come!