Lifestyle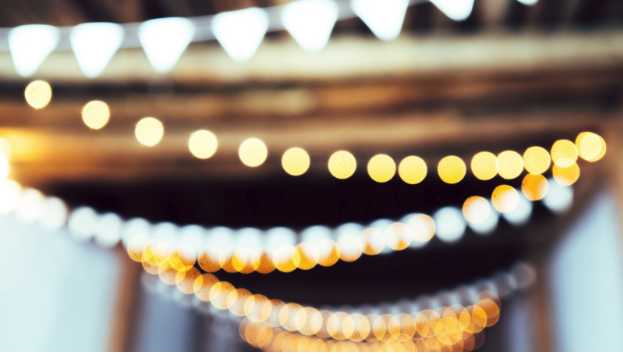 Here Is Why You Should Hire A Corporate Event Planner & How They Could Save You Money
Read Time:
5 Minute, 19 Second
If your company is looking to throw a party, put on an event, or hold a product release, then you might not realize how much is at stake. It can cost a lot of money to throw a bad party. And while the Christmas party might be fairly low risk. If you are hosting people that are outside of the company (clients, press, or buyers), a sloppy event could put a sour taste in their mouths. You want your business to make the best impression possible on people, and unless you have a background in event planning. You will likely struggle to make your end product look like the great event you had in your head. Many companies share the common misconception that corporate event planning is not in their budget. I say this is a misconception because an event planner will probably be able to save you a good deal of money with their connections and will make your event one to remember.
You have probably planned some kind of event at least once in your life. Remember that time. Remember how hard it was and how much time and money you poured into it. Why would you not want to hire someone who has perfected the science of a great party?
Throughout the length of this blog, we will be explaining why hiring an event planner to put on your company's next party or event, how they could save your business money, and where to find the best corporate event planning in Miami.
Most people believe event planners are an extremely expensive luxury. Because of this, they will often choose to take on the planning themselves. However, while corporate event planning is not free and may cost some money. They will help you save time and reduce costs because they can negotiate better costs of venues and services. 
Any event planner worth their salt will have healthy, ongoing relationships with suppliers and venue owners. Because of these relationships, they are often offered discounts that are not offered to the general public. If you have an extremely tight budget. They can also talk with you about what areas you can try to cut costs and save money.
Again, think back to the last event you threw yourself. Planning the event was likely very challenging and extremely time-consuming. If you and your employees have work to be done. You might not have the time to plan a big event on the side, even if you are an incredible planner. 
Successful events are all about the details. A great birthday party is not great just because it has a cake with some candles. It is the small things that make a party memorable. Guests feel like an event is great when they feel like everything has been thought of.
Everyone wants to host the best event possible. An event that's remembered for all the right reasons and that makes a good impression and builds a connection with guests. This is done by thinking of all of the details and planning accordingly.
To further show that an event planner is much more experienced at thinking of the details than most of us. You probably have not yet thought about what you would like the photographer to wear while at the event. This is something the event planner would have considered and worked out with the photographer on your behalf.
Pulling off an event that goes over well with all of your guests takes a lot of practice. Hiring professionals with years of experience, a long list of contacts, and great organizational skills will ensure you and your guests won't be disappointed.
You could be the most creative person out there, but if you do not have extensive experience with planning. There is a chance that you will quickly be overwhelmed with the planning, but also with the actual coordination of the event.
It does not matter how much you do to plan and prepare, something will go wrong, and without much experience. There is no way to have a plan for if certain things go wrong. Murphy's Law states that anything that can go wrong will go wrong. This holds especially true for event planning.
It is very common for whoever is coordinating the event to have to deal with several different deliveries during setup. This can be incredibly stressful, but it is something that event planners are used to and have mastered after countless years of experience in handling these exact tasks. 
It is incredibly important that your event planner not only be able to communicate with you or your team but they also must be able to explain the concepts and ideas they were given to whichever vendors you will need.
Money is an incredibly important aspect of any company's events. During the planning process, many ideas could change, or some issues may arise that require more money.
 It is the event planner's job to make sure that everything stays within your budget at the end of the planning process. Many things that people fail to consider are delivery fees and service charges from venues. All of these smaller additions add up quickly and can put you over your budget in a hurry!
Another thing to consider is looking for a venue that offers corporate event planning in Miami. Some of the best venues in South Florida offer world-class event planners as part of the venue fees.
Many of these businesses understand the importance of professional event planners and the roles they play when you are booking a venue. Because of this, they make sure to supply you with experienced planners to guide you through the process.
As you can see, so much more goes into a party than a few bowls of chips and some punch and even more that goes into a big corporate event. Your event does not have to be over the top extravagant. Although there is a time for that, and if your brand is over the top, then perhaps your events should be too. 
However, your event should be creative, and no one will be better suited to throw an incredibly creative party than one of the best companies for corporate event planning in Miami.
Hire a corporate event planner to help you plan an amazing event that will be talked about for months to come.