Technology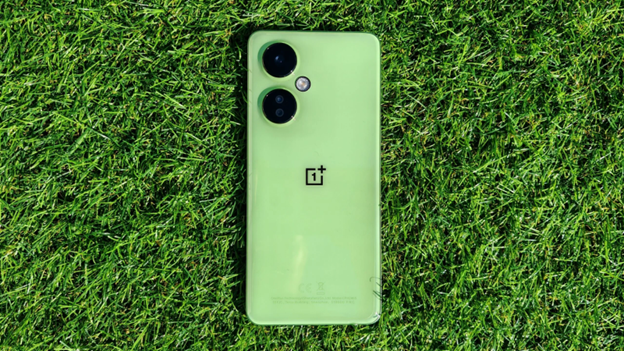 OnePlus Devices Get a Boost with the Latest May 2023 Security Update
Read Time:
3 Minute, 12 Second
Overview of the latest security update in  OnePlus Devices and the benefits of installing it
OnePlus recently released a significant security update for their devices, aiming to enhance user protection and address potential vulnerabilities. This update includes various security patches and bug fixes that help bolster the overall security of OnePlus devices. 
Moreover, the security update often includes performance optimizations, bug fixes, and stability improvements. This results in a smoother and more reliable user experience, minimizing crashes, freezes, and other software-related issues. It also ensures compatibility with the latest apps and services, enabling users to take advantage of new features and functionalities without compromising security.
What users should know before downloading the update
Release Notes:

It is crucial to review the release notes provided by OnePlus for the update. These notes outline the changes, bug fixes, and improvements included in the update. Understanding what the update entails can help you determine whether it addresses specific issues or offers features that are important to you.
Backup Data:

It is always recommended to back up your important data before installing any software update. Although rare, there is a slight chance that something may go wrong during the update process, leading to data loss. Creating a backup ensures that you can restore your data if needed.
Sufficient Battery and Storage:

Ensure that your device has enough battery charge and storage space to accommodate the update. Generally, it is recommended to have at least a 50% charge and several gigabytes of free storage space before initiating the update process.
Stable Internet Connection:

A stable and reliable internet connection is necessary for downloading the update. Ensure that you are connected to a Wi-Fi network or have a strong cellular data signal to avoid interruptions or incomplete downloads.
Why this update is important for keeping your device secure 
This update is crucial for keeping your device secure due to several reasons. 
Address Known Vulnerabilities And Exploits :

Firstly, it includes security patches that address known vulnerabilities and exploits in the software. Cybercriminals constantly seek ways to exploit weaknesses in operating systems, and these patches help to mitigate those risks. By installing the update, you effectively fortify your device against potential attacks and unauthorized access.
Overall Security Infrastructure Of Your Device :

Secondly, the update improves the overall security infrastructure of your device. It enhances the device's resistance to malware, spyware, and other malicious software. This protection is essential in safeguarding your personal information, such as passwords, financial data, and sensitive documents, from being compromised.
Fixes For Security-related Bugs And Loopholes :

Additionally, the update may include fixes for security-related bugs and loopholes that could potentially be exploited. By resolving these issues, the update helps to strengthen the overall security posture of your device.
Advancements In Security Technology :

Lastly, staying up to date with the latest security updates ensures that you benefit from ongoing advancements in security technology. By regularly updating your device, you can take advantage of the latest security features, protocols, and defenses that help keep your device and data safe.
Therefore, installing this update is crucial for maintaining the security and integrity of your device, protecting your personal information, and reducing the risk of security breaches.
Also Read: Is the iOS Update Coming After WWDC? Here's What to Expect
Conclusion
OnePlus devices receive a significant boost in security with the latest May 2023 security update. This update brings essential security patches, bug fixes, and performance optimizations, enhancing the overall protection and reliability of OnePlus devices. 
By promptly installing this update, users can ensure that their personal data remains secure, minimize the risk of malware attacks, and enjoy a smoother user experience. Keeping OnePlus devices up to date with the latest security updates is crucial for maintaining a secure and efficient mobile experience.