Technology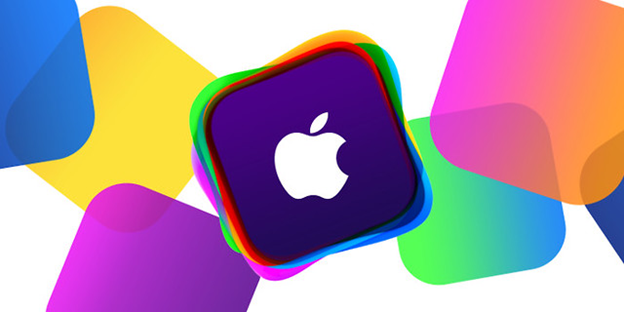 Is the iOS Update Coming After WWDC? Here's What to Expect
Read Time:
3 Minute, 22 Second
Overview of WWDC and what to expect from the keynote address 
Apple Inc. hosts the Worldwide Developers Conference (WWDC) every year , that brings together developers from around the world to learn about the latest advancements in Apple's software platforms and technologies. The conference typically spans several days and includes a keynote address, where Apple executives unveil major updates and new features. During the WWDC keynote address, attendees and viewers can expect to get a glimpse into the future of Apple's operating systems, including iOS, macOS, watchOS, and tvOS. 
What rumors about the upcoming iOS update are circulating
Rumors surrounding iOS updates often include speculations about new features and improvements. 
Enhancements To The User Interface :

Some common rumors include enhancements to the user interface, changes to the home screen layout, improved privacy features, and expanded multitasking capabilities. There might also be rumors about new native apps, redesigned widgets, or additions to the Control Center.
Improvements To Existing Apps :

Another area of interest is typically improvements to existing apps, such as Messages, Photos, Safari, and Siri. These updates might introduce new functionalities, performance enhancements, or user interface refinements.
Rumors Often Involve Compatibility :

Additionally, rumors often involve compatibility, with discussions around whether the new iOS update will support older devices or if there will be any device-specific features or restrictions.
What new features the update may include
However, based on Apple's past trends and user expectations, here are some potential new features that could be included in future iOS update coming after WWDC:
Enhanced Privacy:

Apple has been focusing on privacy improvements, and future updates may introduce additional privacy controls and features to give users more control over their data.
UI/UX Enhancements:

Apple may introduce visual changes to the user interface, including redesigned app icons, new animations, or updated system-wide themes to enhance the overall user experience.
App Updates:

Apple's native apps like Messages, Photos, and Safari could receive new features and improvements, such as more advanced photo editing tools, additional messaging capabilities, or enhanced browsing experiences.
Siri Improvements:

Apple's virtual assistant could receive updates, including better integration with third-party apps, new voice capabilities, or improved contextual understanding.
Multitasking Enhancements:

Apple may introduce improvements to the iPad's multitasking capabilities, allowing users to work more efficiently with multiple apps simultaneously.
Compatibility and Performance:

Each iOS update typically includes optimizations for older devices, ensuring they can run the latest software smoothly, along with general performance improvements.
How users can prepare their devices for the update
To prepare your device for an upcoming iOS update, you can follow these steps:
Backup Your Data:

It's crucial to create a backup of your device before installing any major software update. You can use iCloud or iTunes to back up your data, including photos, videos, contacts, and app data.
Check Device Compatibility:

Verify if your device is eligible for the iOS update. Apple typically provides a list of compatible devices for each iOS release.
Clear Up Storage Space:

Ensure that you have enough free storage space on your device for the update. Delete unnecessary apps, photos, and videos to make room for the new software.
Stable Internet Connection:

Ensure that you have a stable and reliable internet connection, preferably Wi-Fi, to download and install the update. This helps prevent any interruptions or data loss during the process.
Stay Informed:

Keep an eye on Apple's official announcements and release notes for any specific instructions or requirements for the update.
Also Read: How Will Apple's Upcoming Headset Impact AR/VR User Growth Forecasts?
Conclusion
While the exact release date of the next iOS update is uncertain, it's highly likely that Apple will announce it during the Worldwide Developers Conference (WWDC) keynote address. Historically, Apple has used WWDC as a platform to unveil the latest versions of its operating systems, including iOS. The conference serves as an opportunity for developers to gain insights into the new features and capabilities of the upcoming iOS update.