Business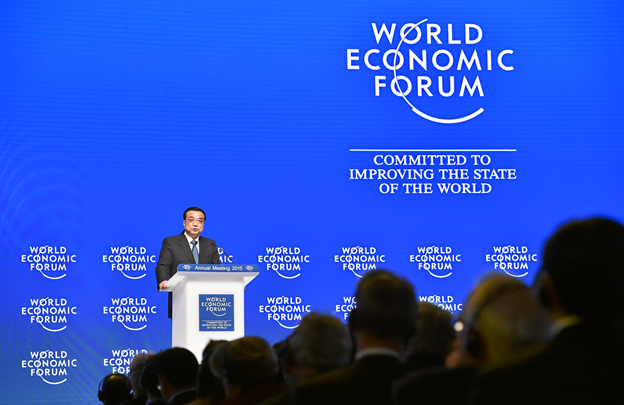 Why Domestic Consumption is the Key to the Second Economic Transformation
Read Time:
3 Minute, 22 Second
Diving Into What Domestic Consumption Means for Economic Growth
Domestic consumption plays a crucial role in driving economic growth. It refers to the expenditure by individuals and households on goods and services within a country's borders. Increased domestic consumption stimulates demand, leading to higher production, job creation, and overall economic expansion. Rising incomes, consumer confidence, and access to credit are key factors influencing domestic consumption. 
Governments often implement policies to boost consumer spending, such as tax incentives or social welfare programs. However, excessive reliance on domestic consumption without balanced investment and export sectors can lead to imbalances and vulnerability to economic shocks.
Examining the Role of the Consumer in Driving Up Demand
As the ultimate end-users of goods and services, consumer behavior directly influences the level of economic activity. Several factors contribute to the role of the consumer in driving up demand.
Consumer Spending Constitutes A Substantial Portion Of Aggregate Demand :

Firstly, consumer spending constitutes a substantial portion of aggregate demand. When consumers are confident about their financial situation and future prospects, they are more likely to increase their spending on various goods and services, ranging from basic necessities to discretionary items.
Consumer Preferences And Tastes Shape The Composition Of Demand :

Secondly, consumer preferences and tastes shape the composition of demand. Changing consumer preferences can drive shifts in industries and markets, prompting businesses to adapt and innovate to meet evolving consumer demands.
Why Consumers Need to Make Smart Choices During the Transformation
During times of transformation, such as technological advancements or shifts in the market, it becomes crucial for consumers to make smart choices. Here's why:
Value for Money:

Making smart choices helps consumers get the best value for their money. With a plethora of options available, consumers need to consider factors like quality, durability, and pricing to ensure they are making informed decisions.
Adaptability:

Transformation often brings new products, services, and technologies. Making smart choices allows consumers to adapt to these changes and take advantage of the benefits they offer. It enables them to embrace new innovations and stay ahead in a rapidly evolving market.
Consumer Empowerment:

Smart choices empower consumers. By researching, comparing products, and reading reviews, consumers gain knowledge and become more aware of their options. This awareness allows them to make decisions that align with their preferences, needs, and values.
Sustainability:

Making smart choices during transformation involves considering sustainability factors. Consumers can opt for eco-friendly products, support responsible businesses, and make choices that have a positive impact on the environment and society.
Exploring Ways to Stimulate Spending and Enhance Growth 
Stimulating spending is a key driver of economic growth. Here are several ways to encourage consumer spending and enhance overall economic growth:
Fiscal Stimulus:

Governments can implement fiscal policies, such as tax cuts or direct cash transfers, to put more money in consumers' hands, boosting their purchasing power and encouraging spending.
Monetary Policy:

Central banks can employ monetary measures, such as lowering interest rates or implementing quantitative easing, to reduce borrowing costs and incentivize consumer spending.
Infrastructure Investment:

Governments can invest in infrastructure projects, creating job opportunities and stimulating economic activity. This leads to increased income and consumer spending.
Consumer Confidence:

Building consumer confidence is crucial. Governments, businesses, and media can promote a positive economic outlook through transparent communication, stability, and policies that address concerns.
Support for Small Businesses:

Small businesses are significant contributors to economic growth. Offering financial assistance, streamlined regulations, and access to credit can support their growth and encourage consumer spending.
Also Read: Homeowners Are Warned by Elon Musk About the Value of Their Properties
Conclusion 
Domestic consumption holds the key to the second economic transformation due to its potential to drive economic growth. As consumer spending increases, it stimulates demand, leading to higher production, job creation, and overall economic expansion. By focusing on strategies to boost domestic consumption, such as fiscal stimulus, infrastructure investment, and support for small businesses, countries can foster sustainable growth and create a vibrant economic ecosystem.