Home Improvements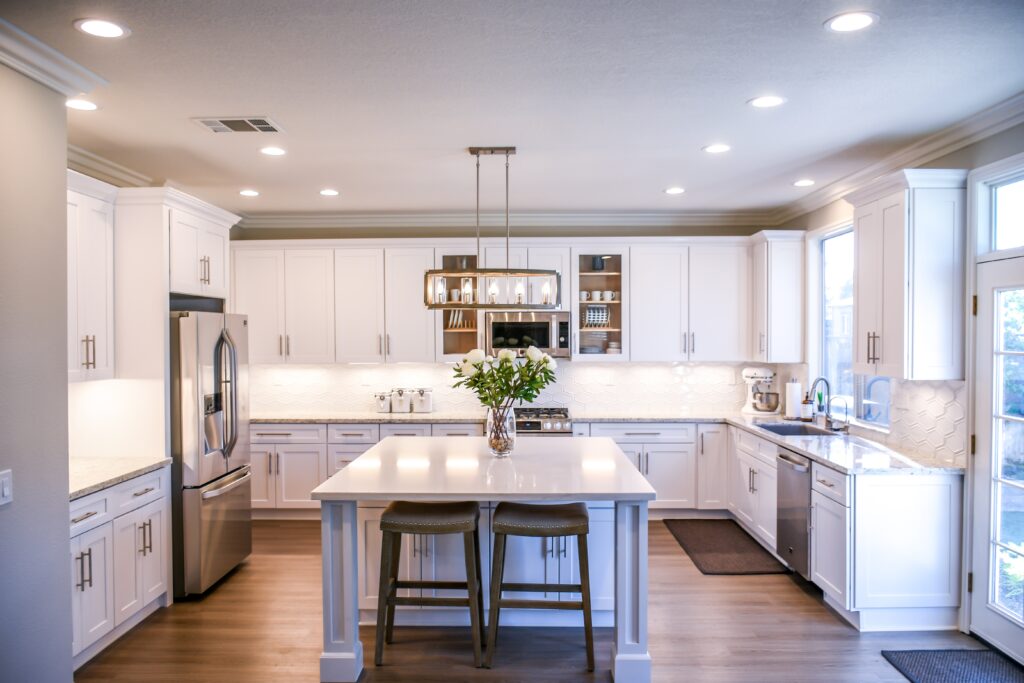 How To Turn Your Living Room Decor From Zero To Hero
Read Time:
5 Minute, 58 Second
Have you been patiently waiting for new, exciting living room decoration ideas? Do you spend hours or even days flicking through home improvement magazines for inspiration? No longer!
Home Decor is IN right now, it's all the rage. Nowadays, there are lots of new and improved decorating options for every house. I never really had a "talent" for decorating or had a good sense of style to be quite frank. As I grew older and acquired a bigger house, I started understanding the need for a more stylish space. I wanted to show off my beautiful home to all my friends and family while making them feel comfortable. Throwing yourself into the world of fashion and design isn't as easy as it sounds. Although looking through Pinterest for inspiration and ideas is very effective, its often hard to imagine the whole picture of your future place. We are going to walk through every step and factor you should consider while decorating your living room. 
Colour Scheme
Choosing a general color scheme sounds more daunting than it actually is. Most people choose one color they want to base their room on and use the remaining colors on the color swatch to decorate or use as accent colors. Traditional neutral colors are always my go-to and a safe bet for someone new at decorating. Neutral colors are the perfect background for any living room. Add accessories in muted shades or go the opposite route and use bright hues to achieve different looks. Be your own designer and pair several shades to create a calming but interesting atmosphere. Don't get caught up on the color scheme for too long because there is A LOT to choose from. It's likely your wall decor will blend with your wall no matter the color- generally speaking. 
Choose Your Furniture
Picking your furniture is without a doubt a very important step in setting up your dream living room. I know it seems overwhelming picking out an entire room's worth of furniture, especially because it's not exactly a small purchase. To simplify the task, you should aim to buy your largest piece of furniture first. Maybe it's a huge sectional sofa or a massive round coffee table whatever it is, choose wisely. You will likely base your other furniture purchases off your first one. So make sure its something you've always wanted in your home! Side note – just because the sofa you bought doesn't have a matching ottoman or love seat does not mean you have to get all matching pieces. Let your imagination run wild and be creative when choosing your furniture. Get a little funky if you want!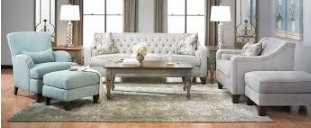 Pillows, Pillows, Pillows
I think we can all agree that pillows are an essential part of any room. If I walked into a home without any pillows I would simply wonder what is going on in their heads. Pillows offer a sense of comfort and help create a more complete picture. Your pillows don't all have to match, but they should all blend together. Meaning they don't all have to be the same shades or patterns but they should all complement one another.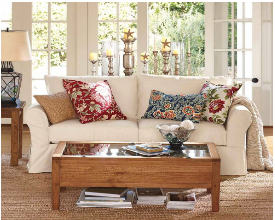 Accent Everything
Accenting your living room is where your individuality largely comes into play. Be as creative as you can. Keep in the kind of individual who is going to spend time in this room. If you have pets make sure you give them a space to hang out with you, or if there will be a lot of kids it would be smart to not buy a lot of expensive, breakable items. Accent items include mirrors, large area rugs, hanging art, plants, etc. If you plan on redecorating every two years due to upcoming trends it's best to buy inexpensive decor. Maybe floral patterns were all the craze when you first decorated your living room but now you want a more natural look in the room as the trends are changing. Buying inexpensive accent items will help you save money during your style transition.
Lighting
The lighting in your house is actually way more important than most people realize. You should strive for a few layers of light. You should always strive to use as much natural light as possible and try to blend several layers of light from multiple sources. You don't want to rely on a single source of light for your living room. No one will be able to see all your living room decor ideas! Using tall lights will create the illusions of a higher ceiling.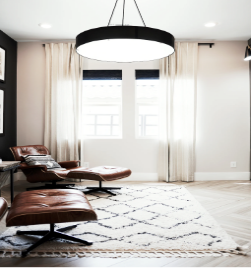 What About Your TV?
Why does no one think about decorating their televisions? Probably because there has never been a way to decorate a TV without it looking somewhat tacky. My TV was, hands down, the ugliest thing in my living room, However, now there is a new stylish way to accent the tv in your living room. Detailed TV frames can help tie your entire space together! These frames create details around the border of any TV device and stand as both a decorative and functional wall decor design.
Additionally, you don't even need to take your TV off the wall to assemble your frame! It's a win-win! What if I told you there are even more benefits associated with this frame? There are! While other frames are simply a decorative statement, the FrameitTV patented design allows an incredible audio experience by diverting the soundwaves toward the user, rather than throughout the space. Listen to your favorite TV shows with more clarity and loudness without raising the volume to excessive levels.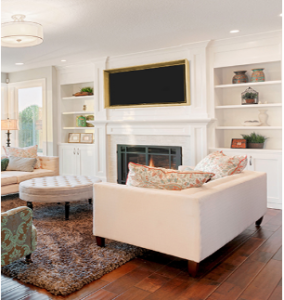 Besides furniture and accessories, you can also try placing a sectional couch in the middle of your living room. Having a large sectional couch is a good idea. It can inspire conversation among your guests. It should also have enough light to allow you to comfortably watch TV. Lighten up the room with a few candles or cut extra windows into the wall. It's a great way to turn a dreary living room into a comfortable place to spend time with friends and family.
Concluding
I know this has been a lot of information in a short amount of time but hopefully, you have a better idea of how to start decorating your living room. However, most importantly, there is no wrong way to decorate your home. Decorate your space in whatever way makes you feel most comfortable and happy! Your living room is certainly the entertainment and leisure hub of your home, and to ensure it's the best place to be, investing in the best and most beautiful decorations will help your guests feel comfortable and relaxed in your space. When it comes to living room decoration, one of the most important factors to take into account is the overall feel of the room. What are your room's main features? Do they evoke a sense of warmth and comfort? Or are they more formal and elegant? The most important aspect of living room decoration is to create a balanced and cohesive look that works with the room's character and style.