Business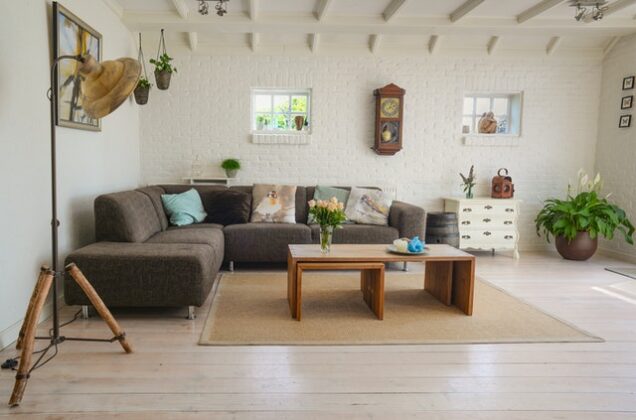 How To Furnish Your Living Room with a Modern Sectional Sofa
Read Time:
5 Minute, 0 Second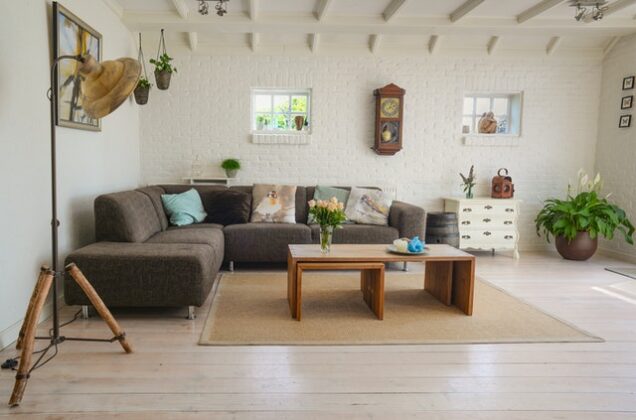 A modern sectional sofa is a beautiful piece that should be in every modern home. Modern furniture is simplistic and elegant in design. It is more about comfort and space. When you are furnishing your living room, incorporating modern sofas is a bold statement that will liven up your living room.
A living room is a place where people can come together to socialize, relax, and celebrate. A fresh new look for your living room is always a great option. Putting all of the pieces together to build your perfect living room will require focusing on different aspects that will make it appealing as a whole.
The Coloring
Since you understand that the modern style is what you are going after, you will next want to focus on the color scheme. Most modern designs have the general neutral colors within them. This includes black, gray, brown, white, off-white, cream, tan, and taupe. Because your modern sofa will be such a large piece in the room, it will take a major part in the color scheme. 
The color of the walls set the overall tone of the room. To create a clean and professional look that modern design goes after, it may be best that the walls are one of the neutral colors. White is the most popular color when it comes to walls and sofas. The white brings a brightness to the room. It leaves enough room to use an array of colors throughout your living room.
 Within your living room, the use of primary colors can come into play like blue, yellow, orange, and so forth. Your living room couch can be the piece that introduces the splash of color. If not, things like a picture frame, vase, flowers, chairs, living room table, and curtains can also be the decor that introduces another addition to the color scheme. 
Overall Design
A modern couch in your living room has a very defined shape. This is where the simplistic and minimalistic qualities of contemporary styles are shown. You want your living room to look crisp and clean yet still decorated and friendly. The good news is that modern sofas are made for comfort. 
Most people have a hard time placing their furniture. When you look at the setup of a modern style living room, the couch is on one side parallel to one of the walls while the chairs are opposite of the couch. With any kind of living room, a table would be ideal to have in the mix. This will allow your guests to set their drinks and snacks down while they relax. 
The table is another piece that is important to develop the style. Modern living room furniture with a simple design is my favorite. Depending on the colors that you are using, there is a preferred type of table that you should use. Glass, wood, metal, and plastic are all good options for your living room. You have room to use different colors that best suit the living room from each kind of material. 
There are multiple kinds of materials that your sofa can be made out of. Examples include leather, wool cloth, suede, and polyester. Each type of material has its own characteristics that can help evolve your living room design. Some of the materials, like suede, provide a softer and slightly comfier feel to a room. The leather couches are typically straight around the edges with 90 degree flat surfaces. These kinds of sofas look very elegant and bring out that crisp and professional look. 
Rugs
The rug is the foundation of every living room. You can choose from a flat and plush rug or a fluffy and frilly rug to accommodate the style. This color scheme should continue to follow the color scheme that you are going for. Because the rug is right under your sofa, they should complement each other. The sofa and the rug can be the same color or you can have one of the pieces follow the neutral color scheme of the room and the other piece a primary color. 
Measurements
The measurements for each piece of furniture are very important in the organization of the room. When you know the dimensions of the room, you can accurately draw the blueprints for the setup of your living room. Once that is done, Determining where the furniture will be placed and how it will be angled is very important. 
Most modern households what their rooms to have a very spaced-out look. If props are used around the room, they are simple in design. For each piece of furniture, they lack any flashy designs that would distract from the clean-cut look. 
If you find that you are not happy with the outcome of the positioning and you want to change the furniture around. The modern furniture by design is lightweight, which makes it easy to rearrange your chairs and couches. Transporting the furniture when you are moving will be slightly easier for you or your movers to accomplish. 
Room Lighting
Lighting is everything! Whether it comes from the ceiling lights or the sun, it should add to the atmosphere of the room. There are three main types of lighting that are used for living rooms, ambient, task, and accent. Proper lighting comes from the light fixtures being placed at different levels of the room.
Lights like chandeliers, LED ceiling lights, fan lights, or a large window for sun exposure are all great options to choose from. Each has its own style that can brighten up your living room. 
To design a living room using a modern styled sofa, it is imperative that you take all of the components of the room and sync them together. Each component of the living room will generate a harmonious essence to your modern living room. The modern living room sofa that you choose will liven up the aura of the house and be that much more inviting for your friends, family, and guests.