Lifestyle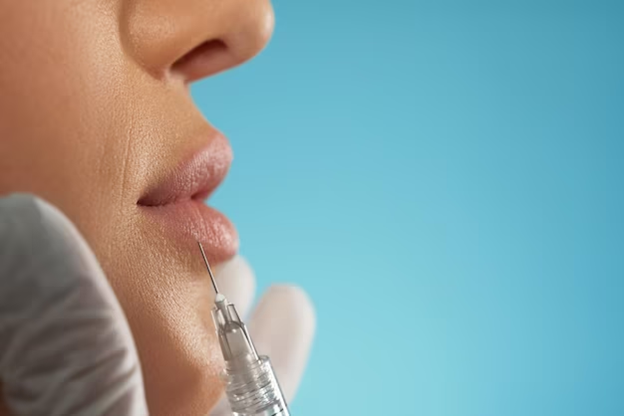 Lip Implants Unveiled: Everything You Need to Know Before Considering the Procedure
Read Time:
5 Minute, 1 Second
Introduction to Lip Implants
Unveiling the secret to plump and luscious lips, lip implants. If you've been dreaming of having fuller lips that make a statement, then this is the ultimate guide for you. Whether it's because your natural lips lack volume or simply because you want to enhance your pout, lip implants can give you the confidence boost you've always desired. In this comprehensive blog post, we will dive deep into everything you need to know before considering the procedure. From exploring the benefits of lip implants to understanding the different types available, we'll leave no stone unturned.
The Benefits of Lip Implants
Lip implants have become increasingly popular in recent years, offering individuals the opportunity to enhance their lips and achieve a more desired look. Several benefits come with opting for lip implants.
Ability to Provide Long-lasting Results:

First and foremost, one of the main advantages of

lip implants

is their ability to provide long-lasting results. Unlike other temporary options such as fillers, which require regular touch-ups, lip implants offer a permanent solution. Once the implant is placed, you can enjoy fuller and plumper lips without the need for frequent maintenance.
Improve Overall Facial Symmetry:

Additionally, lip implants can help improve overall facial symmetry. Many people may feel self-conscious about asymmetrical or disproportionate lips. By choosing to get lip implants, you can achieve a better balance between your upper and lower lips, creating a more harmonious appearance.
Customization Based on Individual Preferences:

Furthermore, lip implants allow for customization based on individual preferences. With different shapes and sizes available, you have the flexibility to choose an implant that best suits your desired outcome. Whether you prefer a subtle enhancement or a bolder transformation, there is an option out there for everyone.
Do not Interfere with Daily Activities:

Another advantage of lip implants is that they do not interfere with daily activities once fully healed. Unlike some other cosmetic procedures that may require downtime or limitations on certain actions (such as avoiding certain foods or vigorous exercise), after recovering from lip implant surgery you can resume your normal routine without any restrictions.
Increased Confidence and Self-esteem:

Last but certainly not least important; many individuals who undergo this procedure report increased confidence and self-esteem following their enhanced appearance through lip augmentation with implants.
The Different Types of Lip Implants Available
The world of cosmetic procedures offers a variety of options when it comes to enhancing the appearance of your lips. Lip implants, in particular, have gained popularity for their ability to provide long-lasting and natural-looking results. If you're considering lip augmentation, it's important to understand the different types of lip implants available.
Made from Synthetic Materials:

One type of lip implant is made from synthetic materials such as silicone or expanded polytetrafluoroethylene (ePTFE). These implants are soft and pliable, providing a natural feel and appearance. Another option is dermal fat grafting, where fat tissue from another part of your body is harvested and injected into your lips. This method utilizes your tissue, reducing the risk of rejection or allergic reactions.
Collagen-based Lip Implants:

Collagen-based lip implants are also an option. These temporary fillers can give you plumper lips for several months before being gradually absorbed by the body. Hyaluronic acid fillers provide similar results but tend to last longer.
It's crucial to consult with a qualified plastic surgeon who can guide you through the options and help determine which type of lip implant is best suited for achieving your desired outcome. Remember that every individual has unique needs and goals when it comes to cosmetic enhancements like lip augmentation.
The Procedure for Getting Lip Implants
It's important to consult with a qualified plastic surgeon who specializes in lip augmentation procedures. During your initial consultation, you can discuss your desired outcome and address any concerns or questions you may have. On the day of the procedure, local anesthesia will be administered to ensure your comfort throughout. The surgeon will then make small incisions on the inside corners of your mouth or along the natural creases of your lips. Next, soft silicone implants specifically designed for lip enhancement are carefully inserted into these incisions. The size and shape of the implants will depend on your individual preferences and facial structure. Once the implants are in place, dissolvable sutures are used to close up the incisions. These sutures typically dissolve within a week or two, eliminating the need for removal later on. Following the surgery, it is normal to experience some swelling and bruising around your lips. Your surgeon might recommend pain medication and cold compresses to alleviate any discomfort during recovery.
Cost of Lip Implants
When considering lip implants, it's important to factor in the cost of the procedure. The price can vary depending on several factors, including the type of implant chosen and the surgeon's experience. On average, lip implant procedures can range from $1,500 to $5,000. Keep in mind that this is just an estimate and prices may differ based on your location and individual circumstances. It's crucial not to compromise quality for a lower cost when it comes to cosmetic surgery. While there are cheaper options available, it's essential to choose a reputable surgeon who specializes in lip implants. Remember that your safety and satisfaction should always be top priorities. Additionally, consider any additional expenses such as consultation fees and post-operative care. It's wise to inquire about all potential costs upfront so you can make an informed decision.
Also Read: Uncovered: The Untold Secrets of BMF – Watch the Shocking Documentary on 123Movies
Conclusion
Lip implant procedures continue to gain popularity among individuals seeking permanent enhancement for their lips' shape and volume. By understanding the benefits they offer, explore different implant options available today. Always prioritize safety by choosing experienced professionals who specialize in performing these procedures since it plays a significant role in achieving optimal results while minimizing potential risks or complications.