Education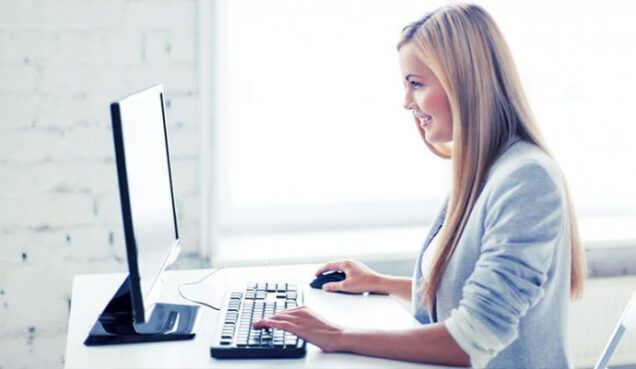 How to Teach Online: 5 Tips for Online Teaching
Read Time:
4 Minute, 12 Second
It is likely that when you began training to be an educator, you probably did not expect virtual teaching to become the norm. However, that has very much been the case for pretty much all educators around the world for the past year and a half. What's more, even as we return to normal, there is every indication that remote learning is here to stay in many fields.
We already know that, while remote learning has its benefits, it can also be immensely challenging for teachers and students alike. That's why it is important to know the best tips for online teaching that will ease stress and make the experience more engaging and useful for everyone involved. If you are looking for some handy online teaching tips, we have got you covered. Read on to find out how to teach online in 2022 and beyond.
1. Be Mindful of Access
One of the best eLearning tips we can offer is to keep the needs and capabilities of your students in mind. This is especially true when it comes to access. Too many people take their expensive laptops and flawless WiFi for granted, often at the expense of others.
It is very likely that you will have students that will struggle to access digital learning materials and lessons. It is essential that you keep this in mind and make any arrangements possible to ensure an equitable learning environment.
Teaching online is a great way for adjuncts to earn money and teach on a part-time course while maintaining their full-time job. While this is not the most traditional teaching position, it does offer many benefits, including greater employment opportunities and a flexible schedule. Online classes are also much easier to manage than traditional classrooms because students can log in at any time and complete assignments on their own time. Whether you're looking for a part-time job or a full-time career, you'll be able to find the right fit for your skills and availability.
2. Always Show Your Face
Countless studies have shown that teachers who show their faces are much more likely to command the attention of the class. You don't always need to demand that your students have their cameras on, but you should always make sure your face is visible at all times. This will also make you more approachable in an online learning environment, which is why this is one of the best distance learning tips for teachers.
3. Run Through It
We can't stress this one enough. Always, always run through your class alone beforehand. Switch on Zoom and record it if you can. This will help you identify things that might not translate in an eLearning environment, meaning that you can tweak your teaching accordingly.
Online teaching jobs allow you to set your own hours and schedule. You can teach from your home and not worry about commuting to an actual classroom. Students who study online are often more motivated than the average high school student. It's also possible to teach online languages without a degree. As a teacher, you'll be able to use your communication skills to effectively communicate with students from around the world. As an online teacher, you'll be able to share your expertise with thousands of students from around the world.
4. Use the Right Tools
Given how accustomed we are to remote learning now, there is a wealth of incredibly helpful tools that you can use to ensure smooth eLearning in any context. As this guide to online assessment tools explains, you can find software to help you with testing, studying and teaching that will get results and keep your students happy and engaged. Never be afraid to use the resources designed to help you.
5. Don't Be a Perfectionist
Much like it is in the classroom, online teaching can be a messy affair. So many things can go wrong, so it is important to accept this and bring the necessary level of flexibility to every class.
Good online teaching is all about adapting to students' needs and changing circumstances, in order to deliver the best education you can. Keep this in mind and stop trying to be a perfectionist. This will also greatly reduce your stress.
More Tips for Online Teaching
If you found these tips for online teaching helpful, we have more wisdom to impact. On our site, you can find up-to-date guides on the digital tools that can empower learning in any context. Check it out today.
If you have some experience in a specific subject and love working with young children, you can turn that into a part-time job by teaching online. However, you'll have to know how to deal with online students who log on at odd hours. You'll need to have a good command of the system and be able to give constructive feedback without interrupting your life. There are several benefits of being an online teacher, though.
Also Read: How To Find The Right Tutor For Your Child?