Lifestyle
How To Find The Right Tutor For Your Child?
Read Time:
2 Minute, 34 Second
It has been preached that a child's age is the best phase to learn and, after this it's no mystery that you should start tutoring your kid in his/her early years itself. This is quite a development phase both for the child and its parent as the parents start knowing a bit about the learning capabilities of their child.
Here lies the problem. In the lightning-fast 21st century, it has been observed that parents are too busy with their work and nannies are hired to take care of the child. Can a nanny be a good tutor? He/she can be but whether it is all you can do? The competition is quite ruthless out there and you need to prepare your kid for the same. Busy or not, it is your responsibility to subject your kid to proper learning and tutoring for him/her to excel in the upcoming years. Therefore, hiring a good tutor is the best option you have. There are many eligible tutors out there and how do you decide which one is perfect for your kid?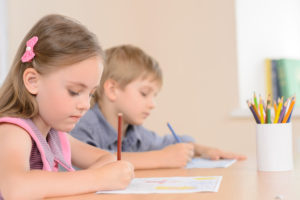 There are a number of things you can look for in a tutor to make sure that you choose the right one. You can also search online, for example – reading tutors for 1st grade, to get a list of good institutes offering tutors. Here is a list of a few things you can look for in a tutor.
Experience
This is one of the most assuring factors you can look for in a tutor. No matter how well-trained a tutor is, experience teaches him/her how to deal with a child and what works best for children. Ask the potential tutor of your child about his/her experience in tutoring kids.
The Cost Factor
It is understandable that you are willing to push as far as the limit goes because it is the matter of your kids' tutoring but never be conned by tutoring agencies. Always compare tutoring prices and quality offered by at least 2-3 tutors before hiring one. This will not only offer you the experience in hiring tutors but also provide you with a clean judgment on who to hire.
Good Track Record and Referrals
A good tutor has a successful track record in teaching and dealing with kids. Ask a child's tutor about the performance of kids he/she taught in the past. You can also ask for referrals of previous parents who hired him/her to tutor their child.
There are many such things you can look for in a tutor to make sure you hire the right one. There are many reputed tutoring agencies who choose their tutors through a tight entrance process. You can hire a reading tutor for your kid through one of these agencies. You can search online to read reviews on a tutoring agency or a tutor. For instance – searching "reading tutors for the 1st grade" will give you the results of top-rated tutors in the area. Hire a reading tutor for your child today!