Finance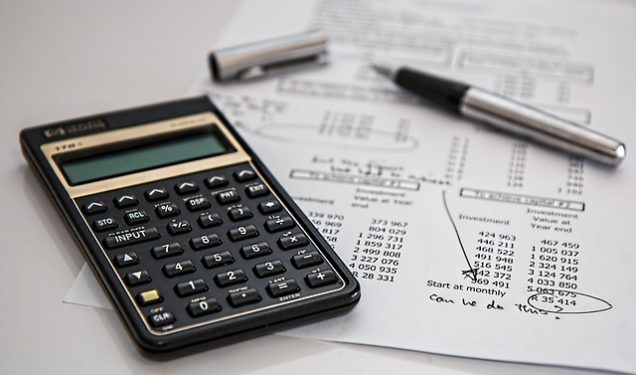 Best Practices That You Must Adopt to Optimize Your Accounts Payable
Read Time:
3 Minute, 30 Second
Although it may not be an exciting task. The accounts payable process is quite challenging and very essential for the rapid growth of the world in digital technology. Businesses can be widely affected if accounts payable is not properly managed. Such as limiting access to credit, the company's relationships with significant vendors, processing invoices on a timely basis, etc. To improve frequent mundane activities that need to be performed daily, businesses should attempt to optimize. Implementing best practices can help you streamline your accounts payable procedure, enabling future growth.
Risk Factors
A company's growth can be negatively affected if it is:
Failing to issue purchase orders for every new order.

Negligent in taking advantage of the maximum savings via trade spend initiatives.

Depending on an error-prone manual procedure for approving requisitions, payment issues, and processing supplier invoices.

Lacking to process late, missed, and duplicate payments.
Follow these informative tips for optimizing your accounts payable and maintaining a healthy cash flow.
Simplifying The Accounts Payable Procedure
Reduce the number of check runs. While preparing check runs, the invoice backup must be ready. This can be accomplished by getting the invoiced approved by the suitable department heads before signing. In every check run, the accounts payable software is aware of any cash disbursement ceilings when the selection of invoices is created. Empowering the staff with wise decision-making can help make life smoother, specifically when making partial payments on larger balances, etc.
Try to Move towards a Paperless Processing Environment.
Automating the accounts payable process can be done by enabling communication electronically with vendors to allow functionality compensation and savings via rebates. The eProcurement system can help communicate electronically with the customers and vendors by automatically generating purchase orders, accepting and validating invoices, receiving goods tracked, and paying invoices timely.
Protecting Your Company From Any Accounts Payable Fraud.
Engaged management with automated tools can monitor all accounts payable to track accounting errors and prevent pitfalls. While authorizing a payment, more than one person can be present to protect the company from fraud. Audits can be done occasionally to assess how effective the team is supervising. The accounts payable software will spot irregularities in the system.
Creating a Managerial Workflow.
This procedure sketches details of the accounts payable department for receiving an invoice, loading and sharing data, and the procedure for getting invoices approved. Hence, creating workflows is significant, as they will help the company check losing discounts, incurring penalties for late payments, etc.
Improving The
Selection Procedure Of Vendors.
Seeking opportunities for better pricing can be done regularly. Vendors can be asked to match lower prices, or they can negotiate volume discounts as well. Supplier strategic scorecards can be developed too. These scorecards can be used for suggesting to suppliers things like improving the service or product quality, price, or customer service standards.
Procedures Related To Reporting And Invoicing.
You have to make sure that all the reports are updated. Reflecting the existing account payables balance. Improvements can be made to real-time reporting with the help of automation. This will ensure that they always remain up to date. For this, you need to track all payments, select the mode of payment, and check the supplier invoices against the contract terms.
Great Communication Lines.
Proper communication will ensure that everyone present in the team has the necessary information to make appropriate decisions and proceed with their work. The communication must be consistent, clear, and honest when assisting participants in identifying possible deviations from the plan and modifying them accordingly.
Sharing Ideas Should Be Encouraged.
It is often impossible for a single person to have all the answers or necessary skills for completing a piece of work; It is completely okay to ask for help from their fellow colleagues. Sharing ideas can help your team learn new perspectives, work more efficiently, and help to shape your team into a collaborative workforce.
To Sum up.
The accounts payable system can manage the process effectively by saving your company time, money and overall simplifying your payment process. It can strengthen corporate cost management, minimize the risk of routine transaction procedures, reduce process complexity, and develop vendor contract conformity when approached successfully.