Technology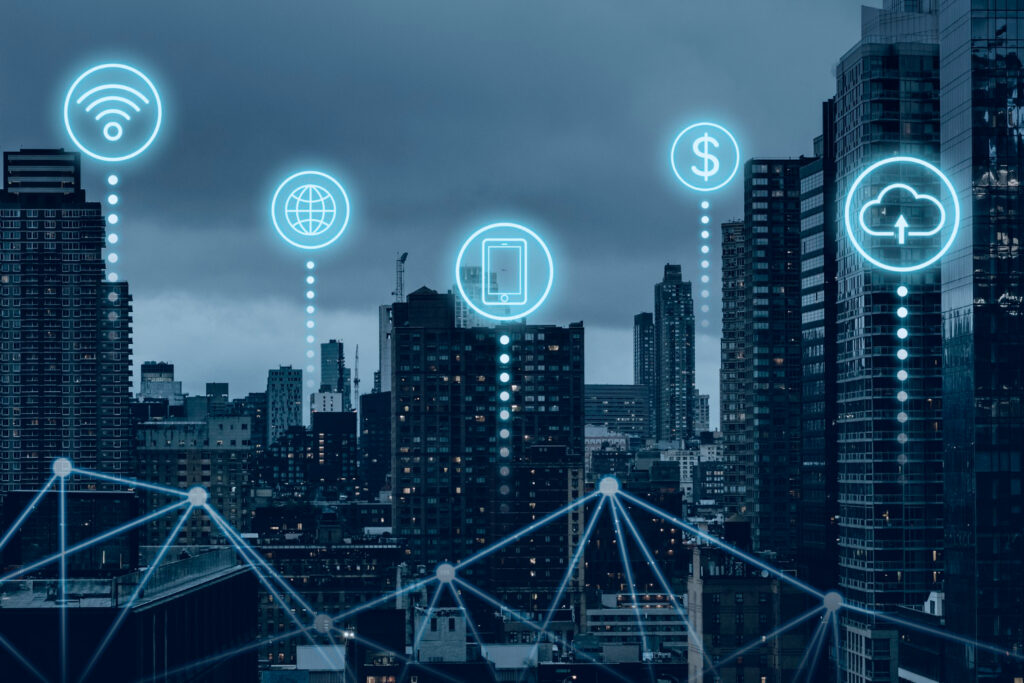 The Evolution of the Internet: From Dial-Up to High-Speed Connectivity
Read Time:
3 Minute, 48 Second
Introduction
The internet has become an important part of our lives. It connects people all over the world and has changed the way we work, talk, and get information. But have you ever thought about how the internet has changed from its early days to the fast connections we have today? In this piece, we'll look at the history of the Internet, with a focus on the change from dial-up connections to high-speed networks and the role port numbers played in this change.
Dial-Up Connections: The Early Days
In the early days of the internet, most people used dial-up links. Users would connect their computers to a phone line using a modem, which turned digital data into analogue sounds that could be sent over the phone network. Dial-up links could only go as fast as 56 kilobits per second (Kbps), which made browsing slow and often frustrating.
The Role of Port Numbers in Dial-Up Connections
The use of port numbers was an important part of dial-up links. Port numbers are unique identifiers that let different programmes or services on a network talk to each other. They work like virtual doors that allow data to enter and leave a gadget. For example, HTTP data, which is the protocol that makes web browsing work, is often sent through port 80.
Advancements in Internet Speed: ISDN and DSL
As the internet became more popular and people wanted faster access, new technologies like Integrated Services Digital Network (ISDN) and Digital Subscriber Line (DSL) were created. ISDN was faster than dial-up, but it was also more expensive and not as common. DSL, on the other hand, used the phone lines that were already in place to give people high-speed internet access. Users could get speeds of up to 1.5 megabits per second (Mbps) with DSL, which was much faster than dial-up.
Broadband Takes Center Stage: The Rise of Cable Internet
When broadband access became more common, the internet started to really change how we live and work. Streaming movies, online games, and file sharing became easier to do, and it became clear that connections needed to be faster and more reliable. This led to the creation of cable internet, which used the infrastructure already in place for cable TV to give people fast internet access.
The Modern Internet: Cable Internet and its Impact
Some cable internet providers offered download speeds of 100 Mbps or more, which were faster than what DSL could give. This meant that users could enjoy a wide range of activities that use a lot of data without slowdowns. As cable internet became more common, it brought in the modern internet, making it possible for online streaming services, social media, and cloud computing to grow.
Read Also: Hping for security auditing and testing of network devices
The Fibre-Optic Revolution: Unleashing Lightning-Fast Connectivity
With the widespread use of fiber-optic networks, the internet has taken another big step forward in the past few years. Fiber-optic lines use pulses of light to send data, which makes them very fast and able to handle large amounts of data. Users can get download speeds of up to 1 gigabit per second (Gbps) or even higher with fiber-optic links.
Enhancing User Experience: Low Latency and Fiber-Optic Networks
Fibre-optic internet has not only made links faster, but it has also cut down on latency, which makes browsing more responsive. This technology has made it possible to make programmes that need to send and receive data in real time, like online games, video chat, and virtual reality.
The Continued Importance of Port Numbers in High-Speed Connectivity
Port numbers have always been important, no matter how things have changed. Port numbers make it easy for gadgets and services on the internet to send and receive data with each other. Different programmes and services listen on different port numbers, which lets data packets get sent to the right place. For instance, port 25 is used to send emails, and port 443 is used for HTTPS (secure web viewing).
Conclusion
In conclusion, the internet has come a long way from its dial-up start to the high-speed connections we enjoy today. The switch from dial-up to broadband and fiber-optic networks has changed how we get online information and how we connect with it. Along this journey, port numbers have stayed very important. They make sure that devices and services on the Internet can talk to each other and share data without any problems.