Productivity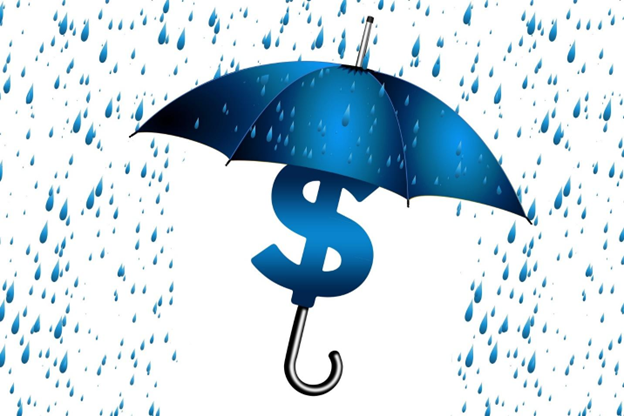 Understanding the Different Types of Business Insurance Coverage
Read Time:
5 Minute, 16 Second
Businesses of all types face different risks that can bring a lot of damage and financial losses. You must insure your business to protect it against any perceived risk. With insurance, you can rest easy knowing that you can get back on your feet in no time in case of an event.
Some risks that business face today include fire, theft, cyberattacks, employee injury, and more. The good news is that there are different types of insurance to cover you against any of these risks.
If you're running a business, you must understand that there are mandatory types of insurance that the law requires you to have. 
For example, many states require businesses to have worker's compensation and commercial auto insurance. Others are not mandatory, but you still need them, depending on the nature of your business. 
This article outlines the common types of business insurance coverage that you should consider getting.
General Liability Insurance 
If your business works directly with customers, you need to have general liability insurance. This type of insurance protects your business from lawsuits that result from injuries and damages that might occur on your business premises. 
If someone gets injured on your property, your business will need to compensate the person for the injuries and losses.
For example, if someone slips and falls in your grocery store, your company will be sued for negligence. 
General liability insurance covers the compensation and legal fees. It will also come to your rescue if your business is sued for libel or slander.
Commercial Property Insurance
Anything you use to run your business is classified under commercial property. It can cover anything from the entire building, whether rented or owned, computers, business papers, business interruption, to lost income. 
This coverage protects your property against any risks such as fire, vandalism, hailstorms, and wind damage.
If your office building is damaged by fire or your computers are stolen, the insurance policy will replace or repair any damages. 
It will also reimburse you for the lost income for the period you were unable to work due to business interruption.
Worker's Compensation Insurance
If your employee is injured at work, worker's comp covers the cost of injuries and lost wages. If the employee sues your company, worker's compensation will also cover the legal fees. The policy will also cover disability insurance when needed.
For instance, if you run a construction company, you should expect frequent injuries due to the nature of the job. If one of your employees is injured while working at the site, the insurance policy will pay for the injuries and lost wages.
Worker's compensation is mandatory in many states, no matter the size or nature of your business. You must protect your employees from any types of injuries they might incur while working for you.
Professional Liability Insurance
Some professions are so delicate, and mistakes are bound to happen while you or your workers attend to customers. This policy covers you from perceived losses you incur while doing your job. 
For example, medical errors or malpractice may happen in your facility. If a patient sues you for medical malpractice, the professional liability insurance will have your back. It will cover the legal fees and losses due to the error or malpractice.
Professional liability insurance supplements your existing general liability insurance. Professional liability covers any events or incidents that general liability insurance can't cover.
Cyber Liability Insurance
Cyber-attacks have become the order of the day thanks to the internet. Hackers can still devise ways to reach you no matter how much your personal data is protected. 
Cyber liability insurance protects your company from any losses you might incur due to cyber-attacks.
The cyber liability insurance will cover operational expenses and losses incurred by your customers when your data is compromised. It will also cover your defense if you're sued as a result of a data breach. 
Finally, the policy covers what is known as public relations (PR) to help repair your business reputation.
Product Liability Insurance
If your business deals with selling products, you need coverage to protect you in case a claim arises. Defective products can cause injuries or damage to your customers. 
If you're not covered, you'll be forced to cover the cost of reimbursement and damages out of your pockets.
For example, if you sell beauty products and a customer claims that your products caused them skin damage, you'll need to compensate them. 
If you're sued, the insurance will take care of the legal fees as well as the damages awarded.
Commercial Auto Insurance
If you have business vehicles, you'll need commercial auto insurance. Your personal auto insurance will not cover your company vehicles in case of an accident. This type of coverage comes with limits that vary from state to state.
If your company vehicle gets into an accident and you're at fault, commercial auto insurance will cover it. 
It will take care of vehicle damages and injuries for the affected victims. This policy will also cover your vehicle in case of vandalism, fire, or theft and will take care of repairs or replacements.
Commercial Umbrella Insurance
Commercial umbrella insurance extends your coverage for all the policies. If you reach maximum liability coverage in case of an event, you won't need to go back to your pockets. Commercial umbrella insurance will cover you.
This policy is not limited to any type of situation as it applies almost everywhere, depending on the type of business and your insurer. 
So, if you make a cyber liability claim that exceeds the maximum limit, you can still turn to commercial umbrella insurance.
Also Read: The Main Types of Insurance for Businesses
Bottom Line
Protecting your business from any liability is critical. You don't know when or how unexpected events will happen, wreaking havoc in your business. 
Whether it's mandatory insurance or something you think your business needs, don't hesitate to pay for it.
Remember that the size and type of your business will determine the insurance you go for. You can look at various providers online and compare them before signing up for one. 
If you prefer a one-on-one type of interaction, an insurance agent or broker will be at your service.