Lifestyle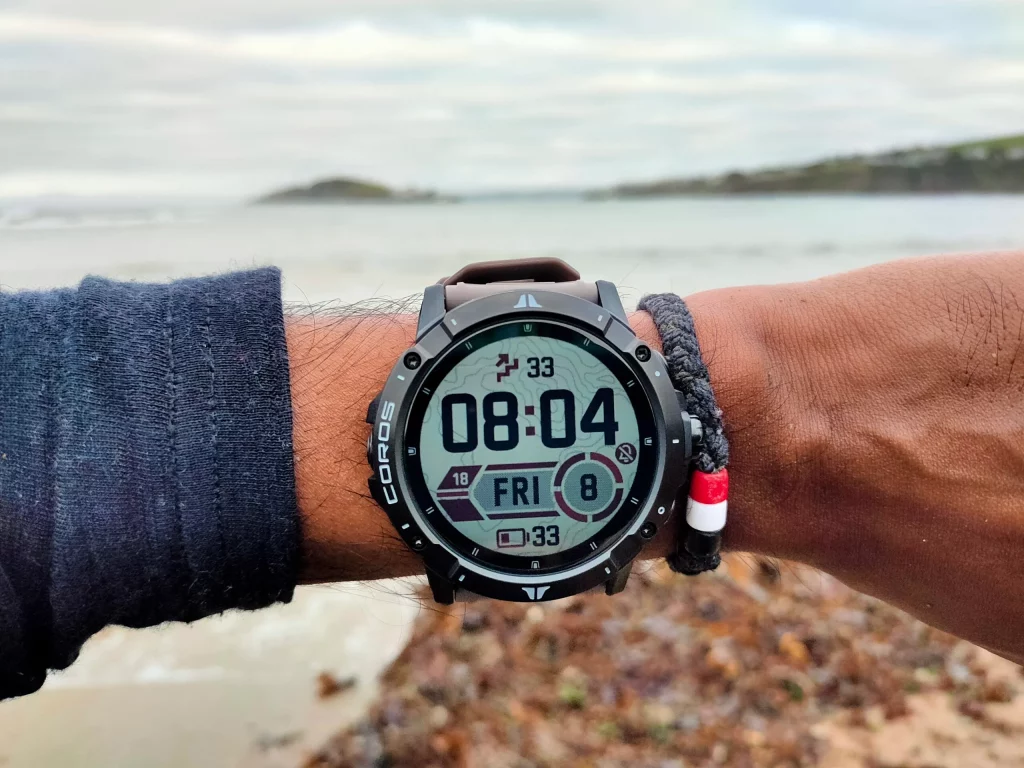 Coros Vertix 2 Review: A Work in Progress
Read Time:
3 Minute, 56 Second
In the fast-evolving landscape of outdoor adventure and sports technology, the Coros Vertix 2 has emerged as a notable player. Boasting an array of features designed to appeal to athletes and outdoor enthusiasts alike, the smartwatch aims to be a comprehensive companion for those who demand both durability and advanced functionality. However, as with any ambitious endeavor, the Coros Vertix 2 proves to be a work in progress, blending impressive elements with areas that require refinement.
Design and Build Quality
The first impression of the Coros Vertix 2 is dominated by its robust and rugged design. Built to withstand the harshest conditions, the watch features a titanium alloy bezel and buttons, providing durability without compromising on style. The 1.4-inch display is bright and vivid, making it easy to read even in direct sunlight. The inclusion of a sapphire glass lens adds an extra layer of protection against scratches.
Despite its impressive build, some users may find the watch's size and weight to be slightly on the larger side, especially for everyday wear. The bulkiness may be a trade-off for the durability, but it does limit the watch's appeal for those seeking a more discreet smartwatch.
Performance and Sports Tracking
The Coros Vertix 2 excels in its primary function as a sports watch. With a plethora of activity tracking options, including but not limited to running, cycling, swimming, and hiking, it caters to a wide range of athletes. The watch's GPS accuracy is commendable, providing precise location data during outdoor activities.
The introduction of real-time muscle oxygen tracking sets the Vertix 2 apart from its competitors. This feature is particularly beneficial for endurance athletes, allowing them to optimize their training by monitoring muscle performance. However, some users have reported inconsistencies in the accuracy of these readings, indicating that further refinement is needed in this area.
Battery Life and Charging
One of the standout features of the Coros Vertix 2 is its impressive battery life. With up to 60 days in regular smartwatch mode and 140 hours in full GPS mode, the watch surpasses many competitors in terms of longevity. This is a significant advantage for users engaged in prolonged outdoor activities or those who simply don't want the hassle of frequent charging.
However, the charging process itself could be improved. The proprietary charging cable is somewhat finicky to connect, and users have reported difficulties in securing a stable connection. Simplifying the charging mechanism would enhance the overall user experience.
User Interface and Software
The user interface of the Coros Vertix 2 is straightforward and intuitive, with a touch screen and physical buttons for navigation. The inclusion of a digital knob adds a tactile element to the interface, allowing users to scroll through menus with ease. The watch runs on the Coros operating system, and while it provides a stable platform, it lacks the app ecosystem seen in some competing devices.
The absence of third-party app support may be a drawback for users who rely on specific apps for their training or health management. Coros has shown a commitment to continuous improvement through software updates, but the expansion of the app ecosystem remains a notable area for growth.
Connectivity and Smart Features
The Coros Vertix 2 offers basic smartwatch features such as notifications, music control, and weather updates. However, it falls short in terms of advanced smart capabilities that have become standard in many contemporary smartwatches. The lack of a contactless payment system and limited app compatibility may be a drawback for users seeking a more versatile smartwatch experience.
Bluetooth and Wi-Fi connectivity are reliable, but the absence of cellular capabilities limits the watch's independence from a paired smartphone. Future iterations could benefit from enhanced connectivity options to cater to users who desire a more standalone experience.
Also Read: Revolutionizing the Auto Industry: BMW Unveils Color-Changing Paint for Electric Cars at CES 2022
Conclusion
In conclusion, the Coros Vertix 2 presents itself as a robust and capable sports watch, catering to the needs of outdoor enthusiasts and athletes with its durable build, extensive sports tracking capabilities, and impressive battery life. However, it is undeniably a work in progress, with room for improvement in areas such as real-time muscle oxygen tracking accuracy, charging mechanism, app ecosystem, and smart features.
For individuals deeply invested in outdoor activities and sports performance, the Coros Vertix 2 offers a compelling package. Yet, for those seeking a more versatile smartwatch experience that seamlessly integrates into various aspects of daily life, there are areas where the Vertix 2 falls short. As Coros continues to refine and innovate, future iterations may bridge these gaps, making the Vertix series a formidable contender in the competitive smartwatch market.