Lifestyle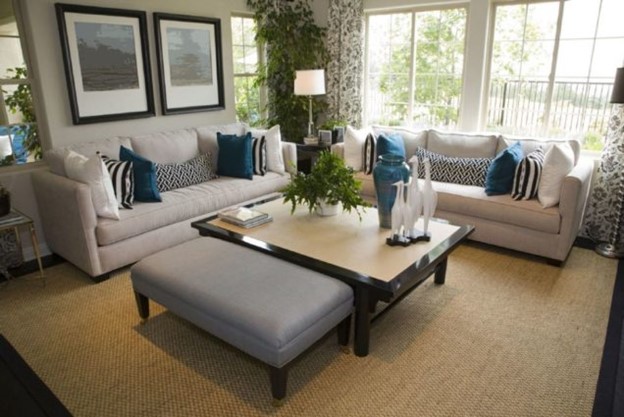 Choosing the Right Couch for your Living Room
Read Time:
5 Minute, 14 Second
Choosing a new sofa is a life investment and should be taken seriously. One recommended tip for buying a new modern sofa for the living room is to try the product before fully committing. There are billions of ways to recreate your living room. You want the curtains to complement the couch or the wallpaper to match back to the rug. The combinations are endless. There are different factors to include when making a couch purchase. Every couch varies in size. If you are short in height, then you may not mind having a smaller couch.
Similarly, if you are taller, you may not want to invest in a couch that doesn't allow you to stretch out your legs. You can opt for a couch that has a sixty-centimeter seat depth to accommodate your long legs. Also, when you start a family, you have to consider the right height that includes everyone and helps them feel comfortable.
You can ask the employee at the furniture store what the return policy is so you can test out the couch at your house. Feedback from your family is important in committing fully to the type of couch in your home. When you know everyone likes it, then you can fully enjoy it. There is no denying that a right couch is a must-have in any living room. Not only is it comfortable to sit on, but it also creates a focal point in the room and can be used to enhance any décor. 
The fabric of the couch is important when designing your living room. You want the couch to fit the scheme. The pattern can be neutral, bold, or even bright. Habitus Furniture has multiple options to give your living room that modern look. One sofa option is the Cubed Deluxe Couch, which is meant to be in the middle of the room because it should be the center of attention.
It is elegant and compact that comes in two colors. Another modern sectional sofa is the Splitback Brass with Arms sofa bed. This couch has a mid-century vibe that is modern with a flair. This couch would do well with a tall owner. The material is brass and velvet, which makes it comfortable and elegant. Keep in mind that some fabric is easier to clean than others. Pets and children would not do well on velvet and suede couches. Materials like leather are easier to clean up spills and pet hair. 
Common mistakes
There are common mistakes that customers make when deciding what to buy. It would be best to make a floor plan for your living room before you purchase your sofa. Get a good measure of the room before buying the couch. The dimensions of the couch should be able to fit your room perfectly without looking too small or too large. It's not wise to have a couch that takes up too much space.
Big couches with a small living room mean you will not be able to maneuver efficiently. This leaves you feeling claustrophobic, and bumping into your coffee table will leave a large bruise. Also, make sure the couch can fit through the doors of your home. If the sofa can be reassembled piece by piece. Then you won't have to worry about a small doorway. Buying a bulky couch will cause clutter and leave you with no room to add other furniture. The couch is the main piece, but it isn't the only piece in your living room.
Another common mistake is being tricked into buying a couch that you will later regret. Going to a furniture store is almost like being catfished without even knowing it. There is a science that makes a coach look so appealing and perfect when you go shopping. The lighting in retail stores is aimed to attract your eye. You may purchase that couch and realize it does not fit the aesthetic of your living room. This is a common mistake that buyers make because the light appeals to the six senses. Other factors include store music as well.
You should test the operating mechanisms when buying a modern sofa. The cost for recliners and pull-out beds are more expensive, which means they should work smoothly. If you ignore the fact that your couch has a hard time, it will only worsen over time. Ensuring that it runs smoothly will be less of a hassle in returning or exchanging. 
Your living room is probably one of the most used rooms in your house. You want style and comfort for your family. When you sit on your couch, you want hours of comfort. A sore back during movie night can be annoying when you have to get up to stretch. Always ensure that your seat cushions are firm in the couch frame. It is empirical they retain their shape when you press down on them. If you get off your couch and your cushions do not rise back up, then the foam is old. The key is to find a long-lasting foam that balances firm and soft. This requires testing out the furniture and researching the materials in it. 
Your living room will look put together when you incorporate furniture that compliments your couch. An ottoman is a perfect way to add that finishing touch. The smaller size of an ottoman makes a statement to any room. The purpose of an ottoman is to elevate your feet. That extra flair takes the stress away and complements your couch. Ottomans also come in different sizes, like squares and circles. This gives your room that elegant upgrade. Another piece that will complement your couch is a coffee table. This piece will stand as the centerpiece of the room. The coffee table sets up a way to add more decor, such as a vase with flowers. This is aesthetically pleasing because it livens up the room.
Your living room serves many purposes, so decorate it in a way that represents your style and daily function. The main showcase comes down to how well the living room comes together. Creating a layout of the floorplan before deciding on a couch will definitely save you time in the long run.