Productivity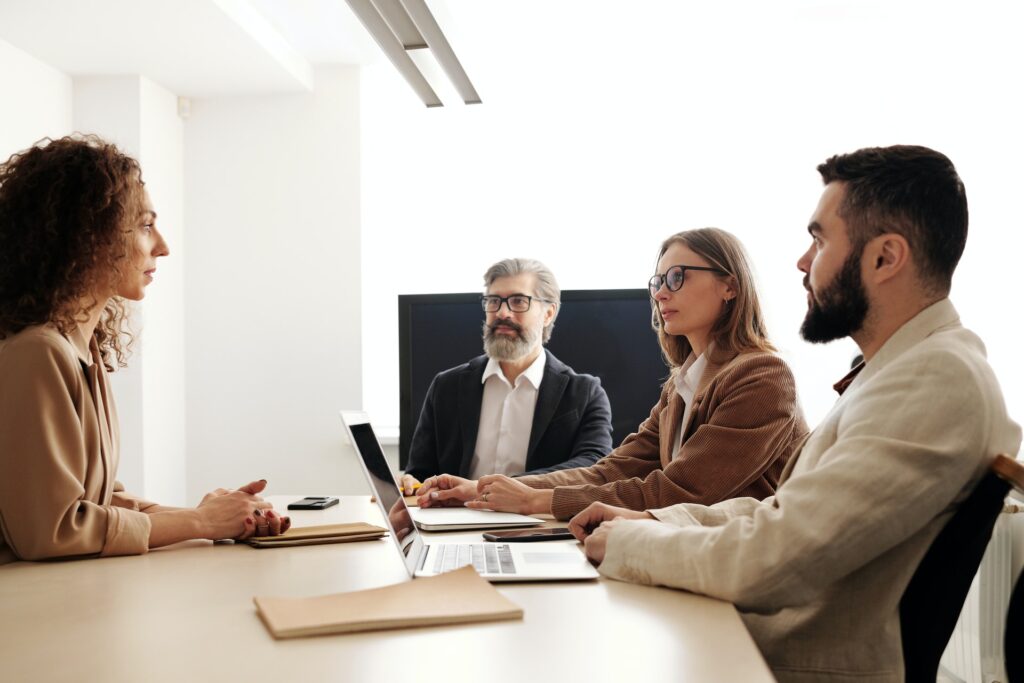 What Must Be Done On The Night Before An Interview
Read Time:
5 Minute, 41 Second
An interview is often considered one of the essential processes of Hiring. It Lets the employee know if the interviewee is qualified enough for the job and if the interviewee can handle his role in the organization. It also lets the interviewee know what is expected from him and negotiates his remuneration. The interviewer will likely want to know more about you and your experience at the interview. You should be prepared for the interviewer's questions and know your non-verbal cues.
What Is An Interview?
An interview is an exchange of information between two or more people. It's a process, not a formal one. While objective facts can be discussed, meaning and understanding are often more critical. Proper preparation and control of discussion are critical to a successful interview. In addition, the interviewee can prepare and feel comfortable. A good interviewer can make the process more productive and exciting.
Why is it necessary to prepare for an interview?
It would help if you planned to make sure that you're prepared for the interview. Make a list of your answers and prepare your answers before the interview. If you're applying for a job, bring your CV, application form, cue cards, and any other documents you need to present. It's also a good idea to practice answering questions before the interview. This will help you be more confident and less nervous.
But the success of an interview depends a lot on the planning and preparation of the interview. And it is often found the anticipation of the day leading up to the interview is often considered more stressful than the interview itself. Therefore, it is necessary to channel this unnecessary stress towards effective planning until the eve of the interview day to wake up stress-free and process your interview in the smoothest possible manner. 
Listed below are some valuable tips that will help you better prepare for the interview.
Prepare Your Outfit 
To maximize the success of your interview, prepare your outfit the night before. Often, job applicants struggle with what to wear in the morning, wasting time and becoming distracted. If you prepare your outfit a day before the interview, you can save valuable time in the morning. 
 Decide on what you're going to wear the night before the interview. The key is to choose an outfit that makes you feel comfortable and professional. It should be wrinkle-free, clean, and unstained. Your outfit can say a lot about you, so it's essential to choose your clothes carefully. Preparing your outfit the night before the interview will save you time in the morning. It also helps you focus and avoid stress in the morning.
Study Up
You should fundamentally research the company you would be interviewed for; You should know the vision, missions, or principles you would adhere to. It would give you valuable insight into the working of the company. You must apply these principles while answering your questions to make an impact on your interviewer. Also, focus on the latest positive and negative newsletters surrounding the company and compile a small sheet that you can review minutes before your interview. 
Prepare Questions 
If you can, prepare a few questions the night before. Remember that you will be spending the majority of your interview answering the employer's questions, so be sure to come up with a few questions of your own. By being prepared, you can give the interviewer a sense of your enthusiasm for the job and will show them that you are excited about the position. Please make sure you spend time thinking up possible topics and then practice answering them as much as possible.
Print Materials
Print necessary documents a night before the interview such as 2-3 copies of your resume, Your work sample copies, research content, or any other content that is either associated with your work or with the company; you can have them [printed and ready in a folder so that it is easy to find them and carry them in the morning.
Get Plenty Of Sleep
Before an interview, it is essential to have a restful night. The proper amount of sleep boosts brainpower, improves problem-solving and creativity skills, and improves memory. A full eight hours of sleep will help you think clearly and give your best answer. In addition, you will have more energy during the interview, ensuring that you are ready to take on the challenges that lay ahead. 
A good night's sleep will make you look more attractive and prepared for the interview. If you don't get enough sleep, you may not look relaxed or fresh. Getting a restful night will help you feel more rested for the next day. If you're not a night person, try to avoid having a late dinner and early morning. When you wake up refreshed, you'll be more confident.
Get a Healthy Breakfast
A nutritious breakfast can help you stay awake and focused during the interview. Research shows that those who eat a healthy breakfast have a better performance than those who don't. Certain foods can improve your performance during the interview, such as green vegetables and leafy fruits. Eating foods high in fiber and vitamin B9 will keep you alert and reduce your anxiety levels.
Protein-rich foods are essential for a good interview morning. Try to eat fish, eggs, meat, nuts, and chia seeds. You can also opt for whole-grain biscuits and yogurt, which contain the essential nutrients. During the interview, a high-protein meal will help you stay focused, alert, and focused. Furthermore, B vitamins will improve your cognitive function and help you remain fresh throughout the day. Besides eating the right food, they should also drink plenty of water before the interview. Keeping yourself hydrated is essential for a healthy breakfast. It prevents you from becoming tired or dizzy, so you should drink plenty of water.
Plan Your Route
 Before going to an interview, plan your route. Determine how you're going to get to the interview venue and how long you'll need to prepare for the meeting. Be sure to leave ample time to park, get to the office, go through security, and take the elevator. After you've arrived, prepare for the interview by shutting down your cell phone to silent mode.
Also Read: Professional Etiquette- How to Dress Up For A Job Interview
Conclusion
Before your interview, make sure you have everything organized. Make sure you're well-rested and get plenty of rest. Before an interview, prepare yourself by writing down facts you've researched and memorized. Besides preparing the facts and answers to your questions, try to get plenty of sleep. A good night's sleep will also boost your creativity and memory. So before you go to bed, try to use a cool blanket or pillow.