Business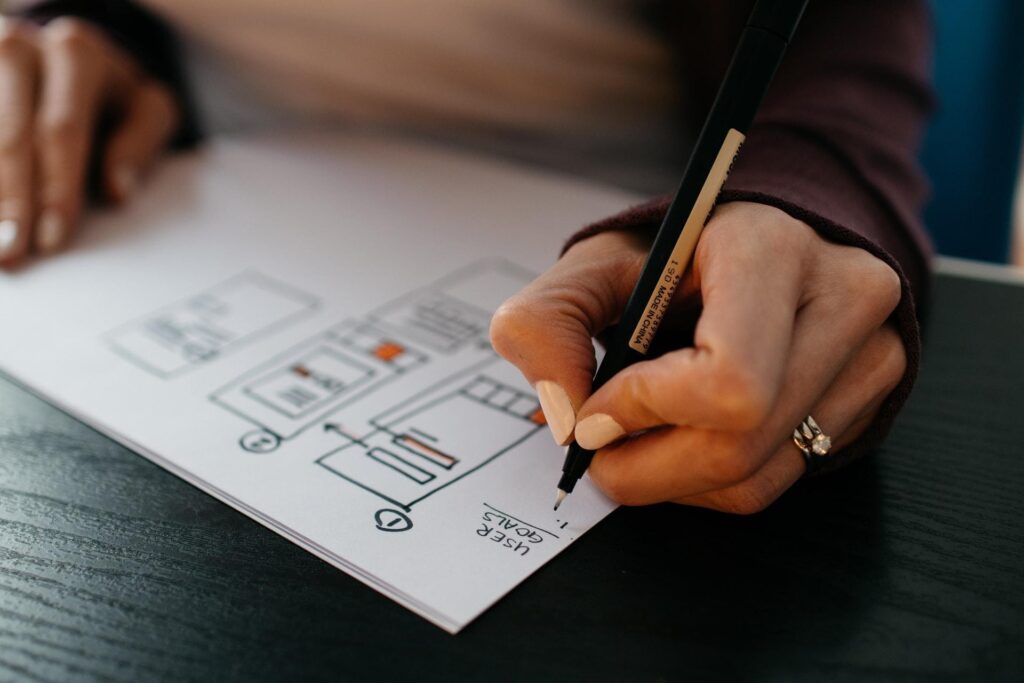 7 Ways to Improve Your Ecommerce Website Design to Gain More Sales
Read Time:
5 Minute, 7 Second
Running an e-commerce business can be challenging if you do not have the right tools or know where to find them. 
Fortunately, there are straightforward and proven ways to increase your existing customer base. And all it needs is to improve your e-commerce site design.
In this post, we will walk you through some handy Ecommerce Website Design tips that can help you achieve the following:
Attract your customers' attention

Compel them to buy your products

Encourage them to share their buying experience with their network
Strive for simplicity
To streamline the entire process, you need to keep it simple for your customers. 
Ideally, they should not look for buttons or dig too deep to search for the correct category. For example, your drop-down menus will streamline the entire process, making your site look clean. 
You should also check out how your competitors organize their content. It is a smart move on your part to tailor your site to industry norms. Doing so enables customers to know what to expect and how they will interact with your site. 
The easier it is to shop with you, the more likely they will go through with the purchase and complete a sale. 
Prioritize website speed
Your site should load quickly. A lagging site makes it easy for people to pass their judgment on your site even before they've seen a single product that they're selling. 
When your page hits the 4-second load time, chances are, you've already lost 25% of your viewers.
At Sytian Ecommerce Website Developer Philippines, we advise that you opt for a minimalist web design to ensure that it will load fast. You should also be aware of the elements that you're using. Don't fill your site pages with many interactive graphics and random blocks of text, as they will slow your site down.
You should use high-quality images, but see that they aren't in the most data-intensive formats. Using high-quality JPG images is recommended. That's because you can reduce the file size easily without compromising the image quality.
Optimize for mobile users
You are probably aware that many users are now browsing the internet with their smartphones more than ever. Most of them hardly use laptops or computers anymore. Instead, a lot of them use their phones as the primary source of internet access. 
This is true, especially if you're targeting a younger age group like Gen Z, who does most internet browsing. 
Therefore, if your site is clunky or doesn't load well on mobile, you'll lose sales. Some people don't have the patience, and they'll click away and move on to another site. 
Use high-quality imagery
The thing about e-commerce is that your customers can't see or touch your product in person. This explains why you should be using high-quality images to sell products. 
Do not commit the mistake of uploading pixelated images or using little to no product photos at all. Only use high-quality product images that do not hog the file size. Creating high-quality product images for eCommerce websites should be a priority for online store owners. There are many examples of sites with poor-quality images of their products. Poor images do not showcase the product well, which results in lower sales and higher returns. Good product images show consumers exactly what to expect from your product, which helps them make an informed decision. In addition, a product image can be useful for conveying context about the product.
Doing so will improve your e-commerce website's performance and customer experience. 
Display social proof
When designing your e-commerce site, you should look for ways to showcase positive customer feedback. 
It helps that you place a rating section wherein people can rate your products. They can give you as high as a 5-star review. You can also place a testimonial section at the bottom of the product description.
The more site visitors see what others say about your brand or product, the more trustworthy you'll be. And this can lead to more conversions. 
Create a seamless check-out process
This one is pretty common sense. Do not let your customers struggle the moment they get to the check-out page. One of the most important aspects of ecommerce website design is optimizing the checkout process. In recent studies, it has been found that shoppers will abandon a page if there is a password required for accessing the checkout process. By removing this barrier, checkout abandonment can be reduced to less than half the rate of other checkout pages. Additionally, customers will appreciate one-page checkout options, which will reduce checkout abandonment.
A successful checkout process should have a low cart abandonment rate. The eCommerce conversion rate measures the percentage of visitors who completed an order. By improving the checkout process, businesses can recover billions of dollars in lost sales. You should give your customers the option to check out as guests. Make sure that you allow them to see a product preview in their cart along with a description so that they can review later on what they bought. 
Do not wait until the end of the check-out process to tell your customers there are shipping and other fees that go along with the purchase. If they see that the price is so much higher than they expected, they might end up abandoning their carts.
Incorporate customer service features
You should add customer service features such as an automated chatbot that will answer the most common questions. It would be best if you also consider adding a FAQs page about your products and services. 
Finally, you should have a solid support section on your site that provides a lot of information about your products. 
Listed above are seven of the most effective ways to make the most out of your online store. As such, these tips can also help improve your sales. And whatever measures that you take, make sure that you always keep your customers in mind. Good luck!
Also Read: How to Improve Your Ecommerce Business