Finance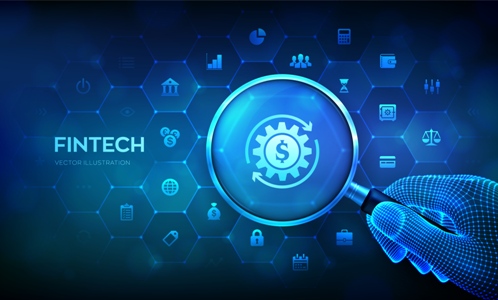 UK Fintech Checkout Enhances Authentication Solution For Merchants
Read Time:
2 Minute, 14 Second
With a focus on the merchant, fintech company Checkout aims to be a pragmatic payments partner and maximize merchant revenue. The Standalone Authentication product is used by companies like Klarna, which uses the Checkout platform. Checkout executives say smart optimizations have allowed them to increase approval rates and lower customer friction. The company's new Authentication service will be available to merchants in the coming months.
Standalone Authentication Product
This UK fintech company has expanded its authentication solution to provide merchants with a more seamless checkout experience. The company is leveraging its Standalone Authentication product to meet the increasing demands of merchants and regulators. The company has helped more than 3.5 million merchants in 30 countries process payments securely and conveniently. It also offers a full suite of e-commerce payment solutions, including recurring and virtual payments.
Video-Based Identity Verification
A video-based identity verification solution can support the payment journey, helping merchants comply with regulations, protect their brand from fraud, and improve customer experiences. By automating the verification process, Checkout.com reduces online abandonment and streamlines the checkout process, minimizing customer frustration. Payment fraud is a persistent issue for online retailers. Hubble's video-based identity verification solution protects companies from fraudulent chargebacks and increases the rate of successful checkouts.
Integration With 3DS Strategy
The UK government has implemented a new regulation known as Strong Customer Authentication (SCA) on all electronic payments. UK banks are already soft-declining payments that are not SCA-compliant. The new standard, 3DS 2.2, has continuously improved, aligning security concerns with customer friction. The impact on UK fintech Checkout.com will come into effect in October 2022, but merchants should begin evaluating the change to stay ahead of the curve.
A key aspect of UK fintech Checkout.com's integration strategy is working with acquirers and other financial institutions familiar with SCA. While merchants are expected to work with their acquirers to ensure that SCA compliance is achieved, issuers ultimately have the final say. Only they know the spending patterns of their customers and which merchants are listed as trusted beneficiaries. Issuers can also request step-up authentication and challenge the authenticity of the customer using 3DS.
The Bottom Line
The integration with 3DS 2.0 has been designed to improve the checkout experience for UK fintech companies. 3DS 2.0 supports a wider range of data, including biometric authentication. The resulting frictionless authentication process means a seamless and secure payment flow for merchants and customers. Additionally, the 3DS 2.0 specification enables merchants to embed authentication into the checkout process, enhancing the user experience while addressing SCA compliance concerns.
 Also Read: Hiring Slowing Down In the UK As Recession Looms