Productivity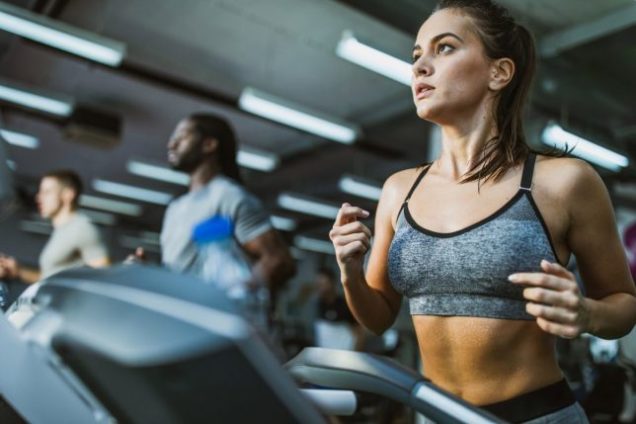 The Future of Success for Exercise Programs
Read Time:
5 Minute, 4 Second
Lack of physical fitness has contributed to the national epidemic of obesity. The percentage of obese citizens has doubled since the 1970s. Today, more than 30% of males and females and 17% of children are obese. There are many negative consequences of obesity. Diabetes and associated complications are worsened by obesity. These include kidney issues, stroke, certain cancers, osteoarthritis, and depression. The financial cost to each family can be dramatic as hospital care, medication and nursing home stays to become the norm. Poor diet choices, lack of the recommended 30 to 6o minutes of aerobic activity and lack of abundant physical fitness programs that cater to joint family time are leading factors in fueling this health crisis. An obvious solution is fun, convenient and effective physical fitness programs for the entire family.
CrossFit checks all the boxes for a physical fitness program that caters to the entire family. With over 13,000 CrossFit centers throughout the USA, families can find a center centrally located. CrossFit trains large muscles, joints and ligaments with functional movements that aide daily chores as well as help each participant to look better. CrossFit sessions include weights, high impact movements, and aerobic drills. It can be called a one-stop shop for a complete exercise session. It's an activity that the entire family can do at the same time because it can be tailored to the individual. So Mom and Dad can use heavier weights and more repetition during the same session. They realize better posture, strength, flexibility, and balance.
Physical fitness programs often offer convenient schedules. Whether it is the entire household or one family member who needs an extra workout session, options are varied and flexible. At most times, personal instructors are available for one on one session. Here a participant can get a customized workout that compliments and enhances group sessions. The participant can make use of sessions scheduled late evenings that cater to working parents and children in school. Fitness programs are loaded on weekends when more free time is common. There is something for everyone. Many programs also offer early morning workouts that accommodate those who need to be at work for 8:30 am. There are even midday sessions when vacationing and retirees enjoy due to smaller classes. More forward thing programs even design flexible workouts that can be done outside of the fitness center. These are opportunities for 'extra credit' where participants can enhance their fitness with individually tailored programs.
Fitness programs offer team building and comradery. Research shows that a family that exercises together stays together. The same goes for strangers who start a fitness program. In all cases, participants support each other. They realize that their mission is the same (good health). There is a bound among exercisers who are in the same program. They cheer each other on. They provide a shoulder during tough times such as when weight loss stalls or physical injury curtails colleagues time in the program. Over time these relationships grow into family time together, lasting relationships and even romance. Such healthy support cannot be found in garages converted into makeshift exercise rooms or gyms where you can sign in and out without speaking to a human being. The physical Fitness program housed in a caring center enables a healthy environment for meaningful exercise.
Physical fitness programs encourage lifestyle changes because it is measurable and trackable. Sessions are broken up into timeslots of half an hour, one hour and one-hour plus. There are also labels and descriptions that define the nature of the program (aerobic, weights), intensity (light, medium and intense). Participants track how many sessions, type of activity, intensity and estimated calories burned. Tools such as smartwatches, smartphones and dedicated fitness devices such as pedometers, Fitbit and Nike accessories increase one's ability to measure accurately. Accurate measurement can lead to better goal setting and course corrections if weigh-ins and tape measures show insufficient progress. In such cases, participants may decide to add a weekly session and/or increase the intensity by adding more weights and repetitions.Physical fitness programs often include a trainer certification system. Different levels of certification indicate higher levels of aptitude. Participants can get a good idea of their coaches' ability to direct small group and individual sessions. This is superior to 'do it your own' participants or gyms that provide a house supervisor that has limited interaction with participants. In contrast, CrossFit coaches benefit from several levels of certification. Each level requires hard work and dedication. Rigorous testing standards ensure that each certifies must be earned and not awarded because a coach showed up. CrossFit has levels 1, 2 and 3 certificates. There are also CrossFit Masters (40+) certificate and CrossFit scaling certificate. A stem such as this ensures that only the most dedicated and experienced coaches earn CrossFit certificates.
The cost of participation in a physical fitness program is much cheaper to the alternative. Lack of exercise even when one is not obese can be costly. The cost of medical care even when one has major medical coverage is increasing each year. Medical deductibles often exceed $1500 per person. Family deductibles can exceed $4500. Co-pays for prescription drugs add up especially when generic drugs are not available. Unexpended expenses are compounded when emergency room and long term hospital care are needed. Many fitness programs offer the first week or two free. This allows participants to try out the program and ensure the fir is right. After the free weeks, participants find the monthly or annual membership fees are minuscule compared to the above listed medical expenses.
Fitness programs come with sound coaches versed in good nutrition. These coaches are trained to combine a good program with sound nutrition. Participants need well-rounded programs like CrossFit to challenge the entire body. At the same time, participants must maintain sound nutritional practices such as limiting saturated fats, eating a balanced meal and restricting excess calories by cutting out soda, white flour, sugars, and salt. Physical fitness programs offer a complete one stop shop for the health conscious.