Automotive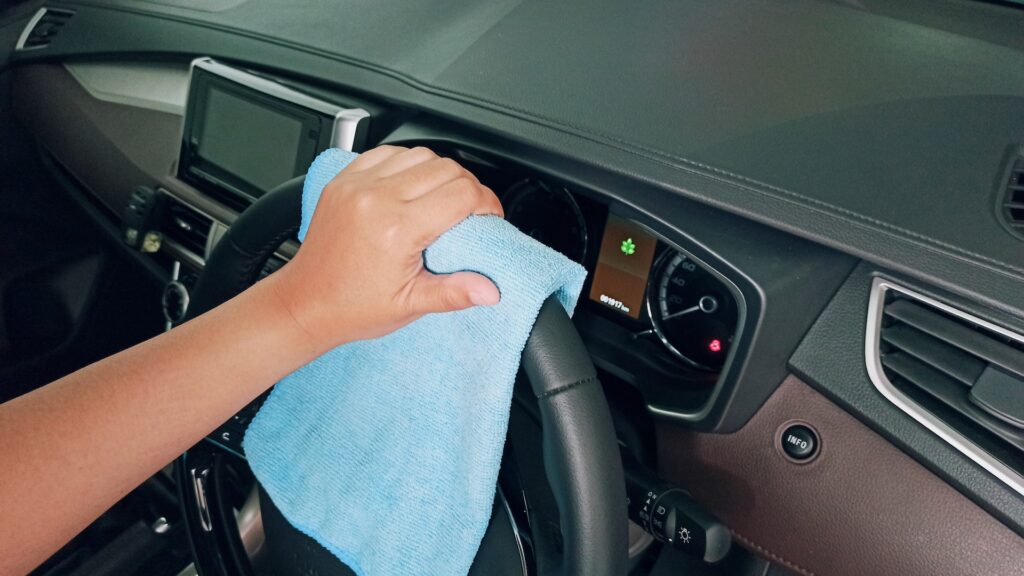 Step-by-Step Guide: How to Clean Your Steering Wheel Like A Pro
Read Time:
5 Minute, 6 Second
Are you tired of staring at a dirty and grimy steering wheel every time you get into your car? Fear not, because we've got you covered! In this step-by-step guide, we'll walk you through the process of cleaning your steering wheel like a pro. Say goodbye to unsightly stains and hello to a sparkling clean driving experience. Grab your cleaning supplies and let's go!
Introduction
If you're like most people, your steering wheel is one of the dirtiest parts of your car.
Cleaning your steering wheel is an important aspect of maintaining a clean and hygienic car interior. Steering wheels are one of the most frequently touched surfaces in a car, and they can accumulate dirt, dust, and grime over time. Additionally, your hands can leave oils, sweat, and other residues on the steering wheel, making it a potential breeding ground for germs and bacteria. But don't worry, cleaning it is easy! Here's a step-by-step guide on how to clean your steering wheel like a pro:
1

. Start by removing any loose dirt and debris from the surface of the steering wheel. You can do this by using a vacuum cleaner with a brush attachment or a soft, dry cloth.

Once all the loose dirt has been removed, it's time to start cleaning the surface of the steering wheel. The best way to do this is to use a mild soap or detergent and a damp cloth. Gently scrub the surface of the steering wheel, being careful not to damage any delicate parts.

 Rinse away any soap or detergent with clean water and dry the steering wheel thoroughly with a soft, dry cloth.

If your steering wheel has any tough stains, you can try using a mild abrasive cleaner such as baking soda or vinegar. Simply make a paste out of the cleaner and water and apply it to the stain. Let it sit for a few minutes, then gently scrub it with a soft brush or cloth. Rinse away the cleaner and dry the steering wheel completely.

5

. Once your steering wheel is clean and dry, you can protect it from future dirt and grime by applying a coat of carnauba wax or another suitable protectant.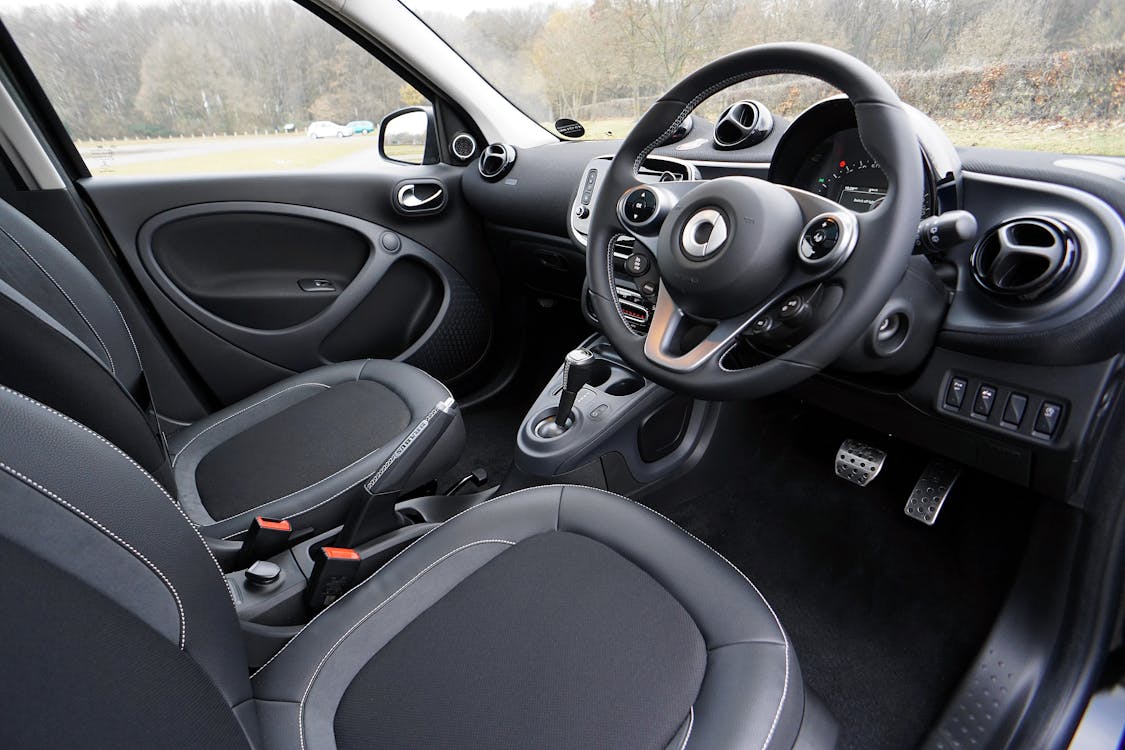 What Tools You'll Need
Assuming you don't have any of these materials on hand, here's a list of what you'll need to gather: 
-A small bowl 
-Warm water 
– steering wheel cleaner or Mild dish soap 
-A clean, soft cloth 
-A slightly dampened sponge 
-An old toothbrush (optional) 
-Microfiber cloths (optional)
A step-by-step guide to cleaning your steering wheel
Assuming your steering wheel is made of leather, follow these steps to clean it:
Begin by removing any excess dirt and debris with a damp cloth.

 Apply a small amount of

steering wheel cleaner

or saddle soap to another clean cloth.

 Rub the soapy cloth over the surface of the steering wheel in a circular motion.

 Rinse the steering wheel with a damp cloth to remove any soap residue.

 Dry the steering wheel with a clean microfiber towel.
Rinse and Dry
To complete the steering wheel cleaning process, you will need to rinse off any residual cleaner with warm water. Be sure to use a soft cloth or sponge so as not to damage the leather. Once you have rinsed the steering wheel, dry it off with a clean towel.
Finishing Touches
Assuming your steering wheel is now dry and you have removed all the dirt, grime and grease, it's time to move on to the finishing touches. You may be tempted to just put everything back together and call it a day, but there are a few additional steps you can take to ensure your steering wheel looks its best.
One of the most important things you can do is to protect your steering wheel from the sun. Ultraviolet (UV) rays can cause fading and cracking over time, so it's important to use a UV-resistant spray or wax on your steering wheel. This will keep it looking new for longer.
Another way to protect your steering wheel is to keep it clean. Even if you don't use any harsh chemicals or cleaners, simply wiping it down with a damp cloth on a regular basis will help keep dirt and grime from building up.
Finally, you may want to consider adding some sort of cover or protection for your steering wheel. This is especially true if you live in an area where the sun is very strong or if you drive frequently in dusty conditions. There are many different types of covers and protections available, so find one that fits your needs and budget.
Tips for Keeping Your Steering Wheel Looking Its Best
In addition to regularly cleaning your steering wheel, you can also take steps to prevent it from getting dirty in the first place. For example, you can wash your hands before driving, use a steering wheel cover, and avoid eating or drinking in your car. By taking these simple steps, you can keep your car's steering wheel clean, hygienic, and looking great for years to come.
Assuming you have a leather steering wheel, there are a few things you can do to keep it looking its best. First, avoid exposing it to direct sunlight or heat as this can cause the leather to dry out and crack. Second, periodically wipe down the steering wheel with a damp cloth to remove any dirt or debris that may have accumulated. Third, every so often, apply a small amount of leather conditioner to the steering wheel to help keep it hydrated and looking its best.
Also, Read About- Step Up Your Style and Sound with These DIY Sneaker Speaker Tips
Conclusion
When it comes to cleaning and maintaining a clean steering wheel, the most important thing is to take your time. Make sure that you are using the right products for the job and follow all of our instructions closely so that you can get your steering wheel looking like new. With just a few simple steps, you can have a sparkling vehicle interior in no time!