Technology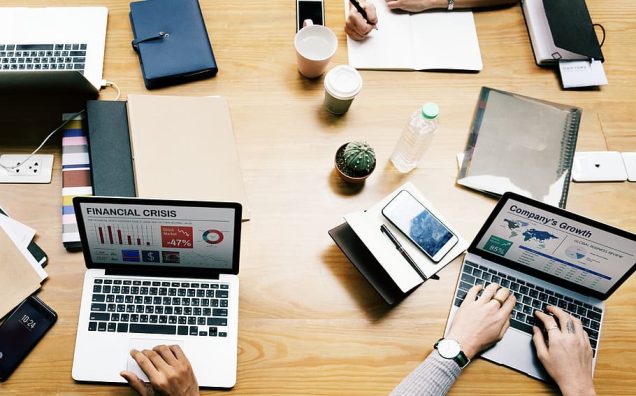 Beginners Guide To QuickBooks Desktop Enterprise
Read Time:
5 Minute, 32 Second
Are you looking for a powerful accounting software to streamline your business operations? Look no further than QuickBooks Desktop Enterprise! As one of the most robust versions of QuickBooks, this enterprise-level software offers advanced features and tools designed to help large businesses manage their finances with ease. But where do you start if you're new to QuickBooks Desktop Enterprise? In this beginner's guide, we'll walk through the different editions available, system requirements for installation, pros and cons of using this software, and step-by-step instructions on how to install and use it effectively. Get ready to take your financial management game to the next level with QB Desktop Enterprise!
What Is QuickBooks Desktop Enterprise?
QuickBooks Desktop Enterprise is an advanced accounting software designed for large businesses with complex financial needs. This enterprise-level version of QuickBooks offers a range of features and tools to help you manage your finances efficiently, including inventory management, job costing, customizable reporting options, and more.
In terms of security and compliance standards, QuickBooks Desktop Enterprise has got you covered as well. It comes with industry-standard security protocols to ensure that your sensitive financial data is always protected from unauthorized access or theft.
If you're looking for a powerful accounting solution capable of handling complex business operations such as managing inventory across multiple locations or tracking project profitability by client section – then QuickBooks Desktop Enterprise could be the ideal choice for you!
The Different Editions Of QuickBooks Desktop Enterprise
QuickBooks Desktop Enterprise comes in three different editions: Silver, Gold, and Platinum. Each edition has its unique features that cater to the specific needs of businesses of all sizes.
The Silver Edition is ideal for small businesses with up to five users. This entry-level version includes basic accounting functions like invoicing, expense tracking, and financial reporting. It also offers inventory management tools that allow you to track your stock levels accurately.

For mid-sized businesses looking for more advanced functionality, the Gold Edition is a good choice. It supports up to three locations and fifteen users and includes additional features such as payroll processing and job costing.

The Platinum Edition is designed for larger companies with complex accounting needs. This edition includes all the features of the Silver and Gold editions but also adds advanced inventory management capabilities such as serial number or lot tracking.
Whichever QuickBooks Desktop Enterprise edition you choose, you can be sure it will provide your business with powerful tools needed to streamline operations while improving accuracy in financial records keeping.
Pros And Cons Of QuickBooks Desktop Enterprise
QuickBooks Desktop Enterprise is a powerful accounting software that offers many benefits to users. However, like any tool, it comes with its own set of pros and cons.
Advantages
Scalability: One of the biggest advantages of QuickBooks Desktop Enterprise is its scalability. It's designed for companies with up to 1 million customers, vendors or inventory items. This makes it an ideal choice for growing businesses who need room to expand their operations without having to switch accounting systems.
Varied Features: Another positive aspect of QuickBooks Desktop Enterprise is its wide range of features. From advanced inventory management tools to job costing capabilities, this software has everything you need to run your business efficiently and effectively.
Disadvantages
The Cost: On the other hand, one potential downside of QuickBooks Desktop Enterprise is its cost. It's more expensive than some other accounting software options on the market, which may be a barrier for smaller businesses or those on a tight budget.
Compatibility: In addition, while there are integrations available for certain third-party software applications such as Microsoft Excel and Salesforce.com., not all popular apps have made themselves compatible with QB desktop enterprise yet.
Though if you're looking for an effective solution that can handle larger amounts of data & offer sophisticated reporting then quickbooks desktop should be high among your choices but you might want to compare pricing plans before making your final decision!
How To Install QuickBooks Desktop Enterprise
Installing QuickBooks Desktop Enterprise is a simple and straightforward process that requires only a few basic steps. 
Before you begin, make sure that your computer meets the system requirements for running the software. You can find these requirements on the official QuickBooks website.

Once you have confirmed that your computer is compatible with QuickBooks Desktop Enterprise, you can proceed with downloading and installing the software. First, you will need to purchase a license or subscription from Intuit's website.

After purchasing your license, download the installation file from their site and follow the prompts to start the installation process. You may be prompted to enter your product key during this step.

The installation wizard will guide you through each step of the setup process including selecting an install location and setting up user accounts. Once completed, launch QuickBooks Desktop Enterprise by clicking on its icon in your desktop or applications folder.
Installing QuickBooks Desktop Enterprise is easy as long as you ensure that your computer meets all necessary requirements before starting. Follow each prompt given by the software carefully and enjoy using one of today's most powerful accounting tools!
How To Use QuickBooks Desktop Enterprise
Using QuickBooks Desktop Enterprise can help you streamline your business operations and make accounting tasks more manageable. Here are some tips on how to use this software effectively.
First, it's essential to set up the program correctly by inputting all relevant company information accurately. Once that's done, you can start using the various features available in QuickBooks Desktop Enterprise.

Another valuable feature is inventory management, where you can monitor stock levels and adjust prices accordingly. This option helps cut down on human error while improving efficiency for your business.

Additionally,

QuickBooks Desktop Enterprise

offers customizable reports that provide insights into cash flow trends or other critical data points about your finances or sales performance.
It's crucial to take advantage of everything that QuickBooks Desktop Enterprise has to offer if you want to maximize productivity within your organization.
Also Read: How ID Scanners Can Help You Detect and Prevent Fraud?
Conclusion
QuickBooks Desktop Enterprise is a powerful accounting software that offers a range of features and tools to help businesses manage their finances efficiently. With its different editions designed for specific industries, QuickBooks Desktop Enterprise can cater to the needs of various businesses.
QuickBooks Desktop Enterprise is an excellent choice for businesses looking for advanced accounting tools with robust inventory management capabilities. By following our guide on how to install and use this software effectively, you can make better-informed decisions about managing your financials and improving your bottom line.