Business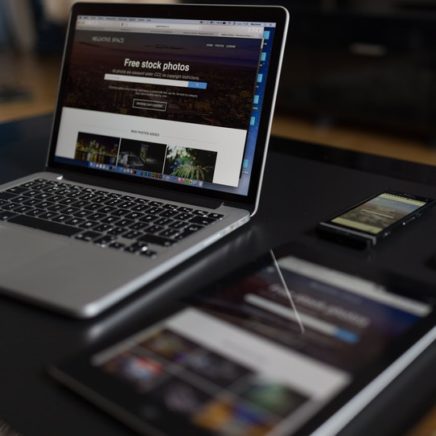 Pros of customized web designs and why professional designers don't recommend customized web designs anymore
Read Time:
4 Minute, 21 Second
Customized Web Design.
The website is a must for every business to enlarge business operations to gain accessibility, profitability, and scalability. Without a website, you cannot bring the business presence into existence. Especially in the digital era, it's the tool to grow your market value in the online world. You can define your business in detail with the website. Moreover, you can drive sales and generate profits. Professional website designing is one that is tailored to clients' wants and needs.
A client wants the design to be in his way to tell you the requirements, the template, and much more. You don't need to cross their guidance circle. But, the need for customized web designs is gradually diminishing. The resistance to customize design occurs because it specifically revolves around client requirements and can delay projects and extend project costs.
Pros Of a Customized Web Design.
Although the need for custom website design is depriving, we cannot forget the pros of it. If you have to use the customized design, you must be aware of these pros.
It's what a client wants and is thoroughly customized to client needs.

If you use a template, your changes will be limited. But if it is customized, you can change the design whenever you want.
If you want to have a website that is good for search engine optimization, it is best to choose the right developer.

Using DIY solutions, you don't need to hire a developer to create a customized web design. You can help yourself by creating a web design meeting your needs.

CMS can built-in the websites, making it easier for the owners to update and change the content.

The web design will revolve around business branding and needs. 
Just because customized designs are good for some jobs, that doesn't mean they are good for all.
Professional web design companies do not consider a customized web design good for businesses. Here is why: 
01: Client Perspective: The client comes in with requirements for the web designs, but they are not aware of the consequences that come with implementing the designs.
For example, they say, "they need a website that is animated, whimsical, and bold in design," but is this kind of website right from a business perspective? Definitely not, because a business website is sleek in design and is molded towards the business plan.
Clients undermine developer's experience and set their requirements on top. Neither do they understand the significance of strategic websites? However, we cannot blame the client completely for this, they have their requirements, but it is our job to explain what customized web design can bring.
02: Time-Consuming and Expensive: Without any doubt, professional website designing can cost you elongated time and burden your pockets. If you have hired a web design company for one specific project and want them to mold your requirements, they will take their time.
Additionally, the time you spend satisfying your one client, you missed the opportunity to make money from other projects. You have to work until the client approves your design, and by the time your client finishes the design, you have already spared the time.
03: Users Don't Care About The Custom: The client needs to understand that the website is not built from their perspective but the user's experience. People don't pay attention to the design of a website when they are using it to complete their needs.
Users don't go deep into the design and judge the visual elements in it. They care about the functionality and content.
For example, if you are leading an e-commerce website and your visitors are coming to shop, they'll hop into the catalog where they buy their products without looking at the web design. 
In summary, a website with weak functionality can be detrimental to your business's success, so it's better to choose a website with simple design and content.
04: DIY Websites: Some designers feared using DIY websites, and they thought these websites could put them out of business. DIY websites tell that you can build the website yourself, but according to my experience, it is misleading. If you build a website yourself, customers won't come. 
For example: If the customer is a real estate agent, blogger, marketer, and doctor, would he be capable of building the website himself? And in case if he creates his website, will it include all the important elements a strategic website should have.
A pro tip is that web designers should use DIY websites to remove the headache of custom web design services. This will help generate you more profit rather in a short time.
End Thoughts: Customized web designs are good, but only in some ways. They don't give you long-term benefits. For example, you create a website tailoring your today's need, but for the future, it may deprive because web design and development is an industry where trends keep on evolving. Web Design and development will never follow the same path over the years, nor will they in the future.
But, if you still want to stick with the customized web design, you need to adopt the changes striking in strongly. In the end, it's all about what you want.