Health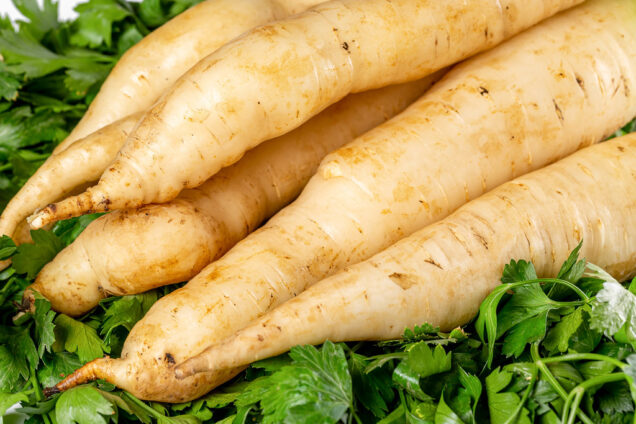 Parsnip: The Superfood You Didn't Know You Needed
Read Time:
4 Minute, 26 Second
Are you looking for a versatile and nutritious veggie that can spice up your dishes? Look no further than the humble parsnip! Often overlooked in favor of more popular superfoods, this root vegetable is packed with vitamins, fiber, and antioxidants. Whether roasted, mashed, or blended into soups or smoothies, parsnips offer a deliciously sweet and earthy flavor profile that can enhance any recipe. Read on to discover why parsnips should be your new go-to superfood.
Parsnips are incredibly versatile, with recipes ranging from savory to sweet. They can easily be added to a variety of dishes, offering a unique and nutritious twist. Not only do they boast impressive nutritional benefits, but they also provide a wealth of culinary possibilities. From roasting and boiling to pureeing and mashing, parsnips can be used in countless ways to make delicious meals. Plus, they are surprisingly easy to find at most grocery stores!
What is Parsnip?
A parsnip is a white, tapering root vegetable that resembles a white carrot. It is part of the same family as carrots, celery, and parsley. Parsnips are high in fiber and antioxidants and have a sweet, nutty flavor. They can be eaten cooked or raw, and they are a good source of vitamins A and C.
Parsnips can be boiled, mashed, roasted, or sautéed. They can also be used in soups and stews, made into chips, added to salads, and used as a side dish.
Nutritional Value of Parsnips
Parsnips are an excellent source of dietary fiber, vitamins, and minerals. They are a good source of potassium, phosphorus, and zinc. Parsnips also contain folate, Vitamin C, and magnesium.
Parsnips are a low-calorie food, with only 100 calories per cup. They are fat-free, cholesterol-free, and sodium free.
Parsnips are a great source of dietary fiber, providing 5.5 grams per cup. Dietary fiber helps to support the digestive system, lower cholesterol levels, and regulate blood sugar levels.
One cup of cooked parsnips provides 8% of the Daily Value (DV) for Vitamin C, an important antioxidant and immune booster. Parsnips also provide 24% DV for folate and 10% DV for magnesium. Folate is important for cell function and maintaining healthy red blood cells, while magnesium supports healthy bones and muscles.
Health Benefits of Parsnips
Parsnips are root vegetables similar to carrots. They have a sweet, nutty flavor and are often used in soups, stews, and roasted dishes. Parsnips are an excellent source of fiber, vitamins, and minerals. It also contains antioxidants that help protect against cancer and other diseases.
Some of the health benefits of parsnips are:
aiding in digestion

improving heart health

lowering cholesterol levels

boosting immunity

preventing cancer

promoting healthy skin
How to Incorporate Parsnips into Your Diet?
Parsnips are versatile root vegetables that can be incorporated into many different dishes. When cooked, they have a sweet, nutty flavor that pairs well with other vegetables and meats. Here are some ideas for incorporating parsnips into your diet:
Roast them: Cut parsnips into uniform pieces and toss them with olive oil and your favorite seasonings. Roast in a preheated oven at 400 degrees Fahrenheit for about 25 minutes, or until tender.
Mash them: Cook parsnips in boiling water until soft, then mash them with butter, milk, and salt to taste. You can also add other root vegetables to the mash, such as potatoes or carrots.
Pure them: Cook parsnips in boiling water until soft, then puree them in a blender or food processor with chicken or vegetable broth. This makes an excellent base for soups and sauces.
Stir-fry them: Cut parsnips into thin strips and stir-fry them with other vegetables and protein of your choice. Season with soy sauce, rice vinegar, and sesame oil for a delicious Asian-inspired dish.
Bake them: Cut parsnips into thick slices and bake in a preheated oven at 350 degrees Fahrenheit for about 25 minutes, or until tender. Serve as a side dish with your favorite protein.
Parsnip Recipes
Parsnips are an excellent source of fiber, vitamins, and minerals. It's also low in calories and fat, making it a great addition to a healthy diet.
There are plenty of delicious ways to enjoy parsnips. Here are just a few of our favorite recipes:
Roasted parsnips with rosemary and garlic:

This simple recipe is a great way to showcase the natural sweetness of parsnips. Rosemary and garlic add a fragrant depth of flavor that makes this dish irresistible.

Parsnip soup with roasted pears:

This creamy soup is made even more special with the addition of sweet roasted pears. It's the perfect comfort food for a chilly day.

Mashed parsnips with Parmesan cheese:

Mashed potatoes get a makeover in this rich and flavorful dish. boiled parsnips are mashed with Parmesan cheese, butter, and milk for a side that will have everyone coming back for seconds.
Also Read: 5 Undeniable Benefits of Working With a GPO in Healthcare
Conclusion
Parsnips are a nutrient-dense, low-calorie superfood that can be enjoyed in a variety of ways. From using them as an ingredient for salads to roasting or pureeing them for delicious side dishes, parsnips offer numerous health benefits and should be incorporated into any healthy diet. So go ahead, give parsnips the attention they deserve, and reap the many rewards this humble vegetable has to offer!